Aquaponics Systems MUST be Self Sustaining to Feed the Hungry 
– by Colle and Phyllis Davis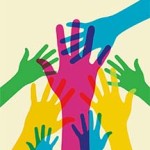 Please note: The majority of the food grown in Portable Farms® for commercial growing MUST be sold and not given away to those in need dontated so the aquaponics operation becomes self-sustaining and is able to pay for the ongoing costs of seeds, fish food, water, electrical power, labor, etc. 
Most charitable funding eventually shifts to be reallocated to other projects. 
Why? Because the focus of donor funding always shifts, over time, to various causes and if (for whatever reason) the funders or donors who are supplying the money for the ongoing costs of labor, water, electricity, etc., required to operate Portable Farms® decide to reallocate that funding to another cause, the aquaponics system will eventually fail. While good deeds are encouraged in the world, nothing (not even funding) lasts forever.
Facts about poverty and hunger in America according to

Feeding America
Even in the world's greatest food-producing nation, children and adults face poverty and hunger in every county across America. In 2017:
40 million people struggle with hunger in the United States, including more than 12 million children.

A household that is food insecure has limited or uncertain access to enough food to support a healthy life.

Households with children were more likely to be food insecure than those without children




58% of food-insecure households participated in at least one of the major federal food assistance program — the Supplemental Nutrition Assistance Program (SNAP, formerly Food Stamps); the National School Lunch Program and the Special Supplemental Nutrition Program for Women, Infants and Children (often called WIC)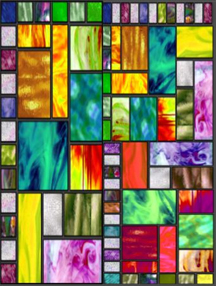 However, if food grown in Portable Farms® is SOLD (even at a reduced price) to pay the necessary operating expenses for the Portable Farm, the operation has a chance for long-term survival in that community.
There is a need and an allure of finding a way to provide fresh healthy food in our troubled world. is a necessity. However, the built-in problem is finding a way to accomplish this feat and create it as a sustainable business model.
The question we ask those who call us regarding the use of Portable Farms® Aquaponics Systems in areas of charitable giving is, "How can you feed the 'needy' and make enough profit by selling food so the system pays for itself and has the funds to continue to operate over time?"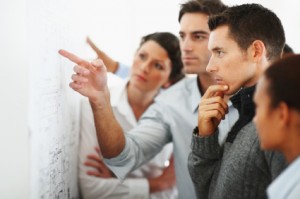 The answer to the question of feeding the hungry is vital to know because like any successful business or enterprise, there are ongoing costs that must be paid or even the best-intentions will eventually fail.
No foundation,grant, government agency, corporate sp on sponsorship or individual contribution can continue to fund an operation forever and ever and ever. At some point, their priorities change or they are no longer able to 'give' and that funding ends.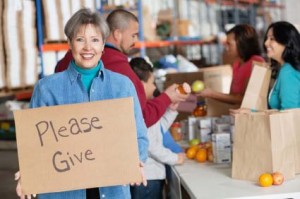 A different approach would be to have the installation operated by paid workers and using some of the food that is grown (fish and vegetables) be given to local food banks or other charity-distribution organizations (soup kitchens, shelters, etc.), and selling the rest to local food markets in the area, or you can sell the rest of the food at greatly reduced (lower) prices to make sure the installation at least breaks even and can continue to operate.
As a business model commercial aquaponics does not appear to be an ideal solution for urban food deserts and feeding the needy. But wait, there may be some structure that may work.
In inner cities with large populations, a professionally operated commercial aquaponics system could sell the produce locally and fulfill the mandates of producing food locally and feeding the hungry. Here is one possibility:
Working with an investor, foundation, charity or community group to fund the initial capital cost of the installation of a commercial aquaponics system and instead of focusing on the high-end restaurants, resort hotels, casinos, upscale markets, hospitals and prisons, focus instead on selling to the locals in the community. The locals can pay the going prices for the produce and the owners can realize a profit because the systems produce food very inexpensively and there are no transportation costs. If those who purchase the food are willing to donate some of the food they purchase back to those in need as a charitable contribution, it benefits everyone in the community.
Commercial aquaponics installations are 'front end capital loaded,' meaning that the initial cost is mostly in the building of the installation. The ongoing and operational expenses are very reasonable and easily covered from revenue.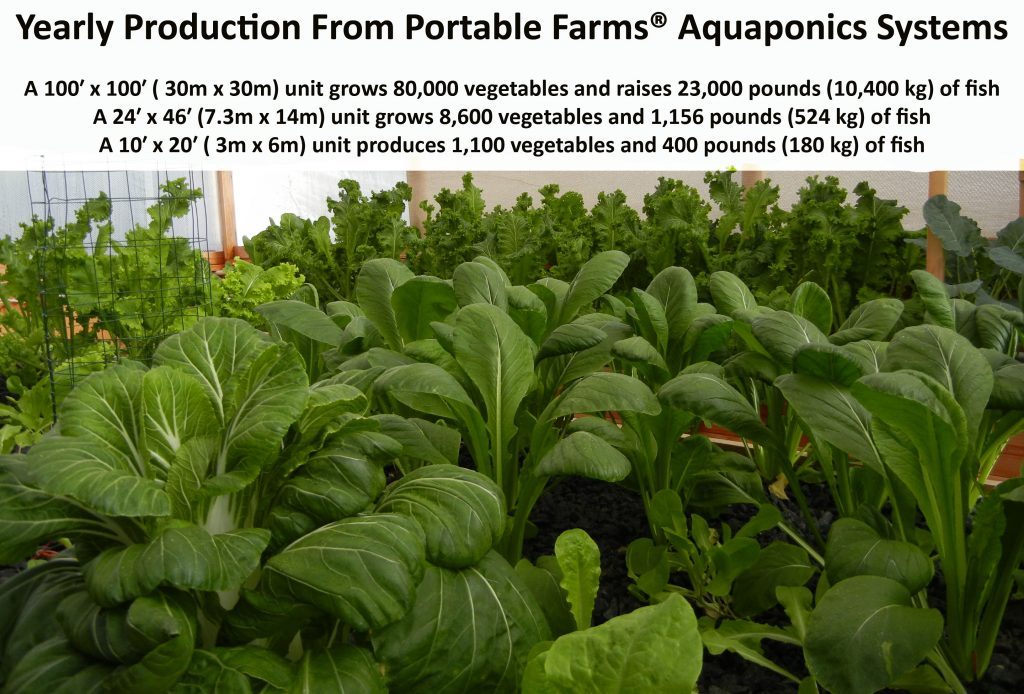 One of the most compelling facets of the Portable Farms Aquaponics System is that it starts producing food and a cash flow within four to five weeks after completion.A win: win is in order here. The ROI (return on investment) may get stretched out a bit longer than a typical 'for profit venture,' but the locals will have fresh, locally grown, pesticide free food that they can enjoy and at the same time, they have an opportunity to give back to their community. Expansion can also be funded by the cash flow from the commercial installation.