Friends, it is time for us to say goodbye. We will no longer be offering Portable Farms® Aquaponics Systems for sale.
If you, your group, or company would like to buy our company to build or sell unlimited numbers of Portable Farms® Aquaponics Systems, please contact us, and we will send you a copy of our Offering Document.
Please contact Colle Davis, EMAIL, or call him at 804-467-1536 EST. If you own a Portable Farm and need to speak to Colle in the future, please use this EMAIL.
Thank you all for being a part of the Portable Farms® Family since 2008.
Colle and Phyllis Davis
Start your own commercial aquaponics installation by installing twenty to thirty modules to sell the food you grow.
PFAS LLC offers an online training course that teaches you how to build and operate a Portable Farms® Aquaponics System in our online training. After satisfactory completion of our course in Aquaponics University, we will ship you one of our unique Portable Farms® Kits containing our revolutionary automated components that remove the heavy-effluent waste (yes, the fish poop) from the fish tank before sending the cleaned water to the grow table along with the nutrient-rich minerals from the effluent in the water.

Our online course with Aquaponics University requires about twelve-hours to finish, and can be completed within one year from day of enrollment.

A small backyard farm can be assembled over a weekend.

The formula of 25 sq ft of grow table space is necessary to feed one adult their table vegetables (greens) and a portion of the fish (tilapia). Aquaponics does not grow grains, root vegetables (potatoes, onions, radishes) or perennials.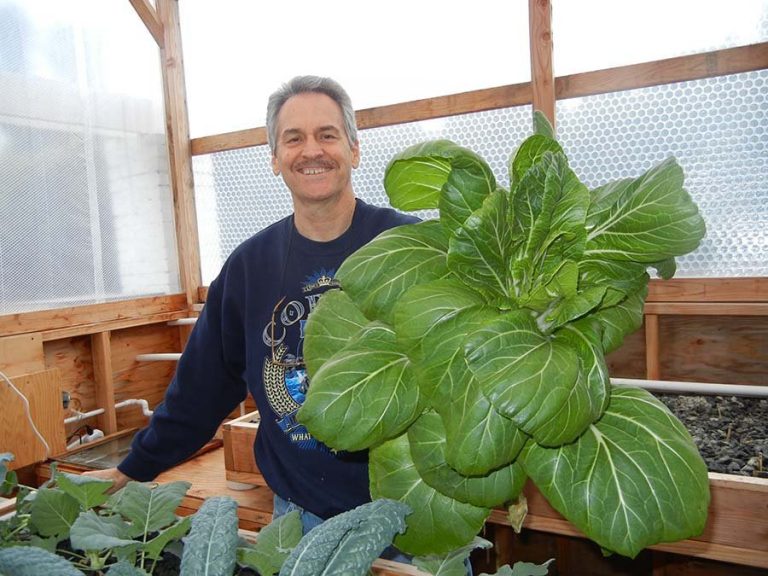 Colle Davis, Lead Inventor, Portable Farms Aquaponics Systems harvesting a single head of India Mustard. Add a little olive oil, salt and pepper and it's a salad for 20 people.  It's always a party at Portable Farms!
Join us. Dinner is at 6 pm. You bring the garlic bread and
somebody else bring a guitar.

(left) A newly constructed Portable Farms® Aquaponics System
prior to planting or installing the fish in the fish tanks.
(right) 40 days after the seedlings were planted in the Grow Tables
and the fish were installed in the fish tanks.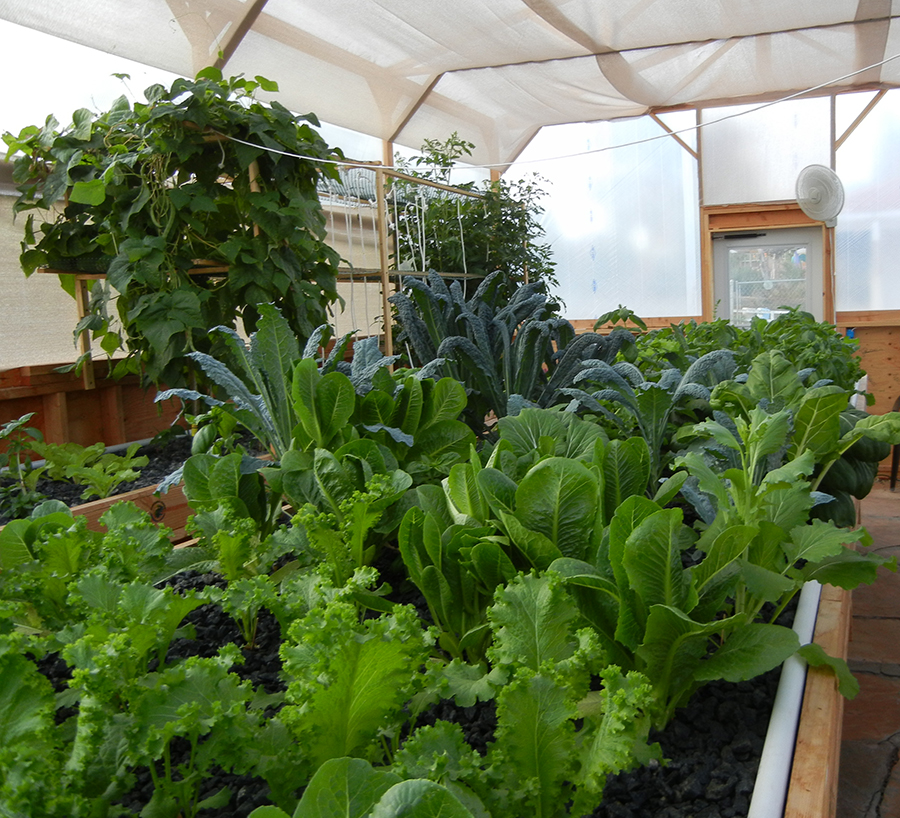 Interior of a 16′ x 33′ Portable Farms® Aquaponics Systems.
 To find out what is IN the Portable Farms® Kit and what is NOT in the Portable Farms® Kit , please request the FREE AND INSTANTANEOUS PRICE LIST (second box on top panel on every page of this website).
Most students complete our online aquaponics' course in about twelve hours.
Our aquaponics course is online and self-paced.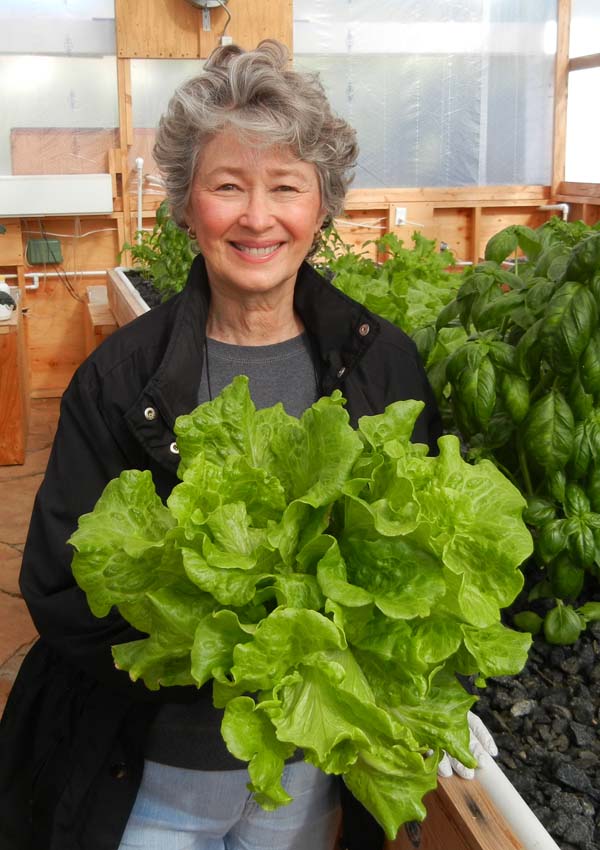 Shipping and postage are included to addresses in the US only, BUT for all order outside the US there is a US$140 shipping and handling charge. 
You have the option of paying with PayPal, Major Credit Cards and Wire Transfers.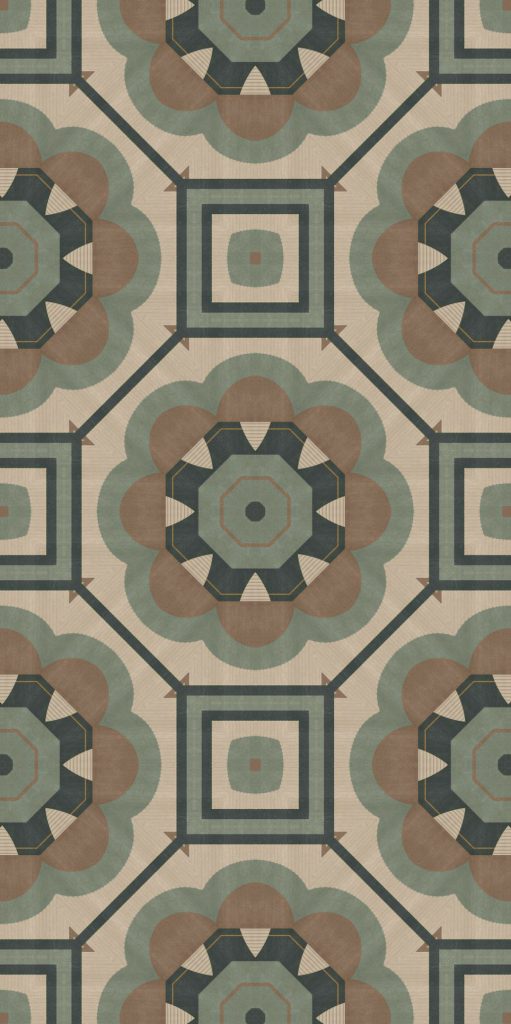 If you prefer, you may call us to give us your credit number over the phone: 800-906-0256 OR 800-952-6224. We also accept checks, wire transfers and money orders.
You have one year to complete the course. Many families install a backyard aquaponics system over a weekend assuming they have some basic skills for home repair and have access to repair tools.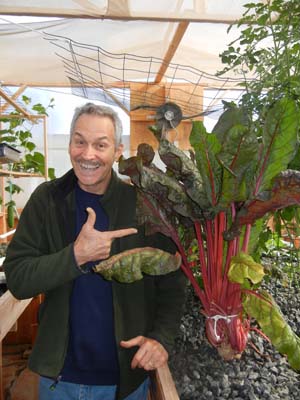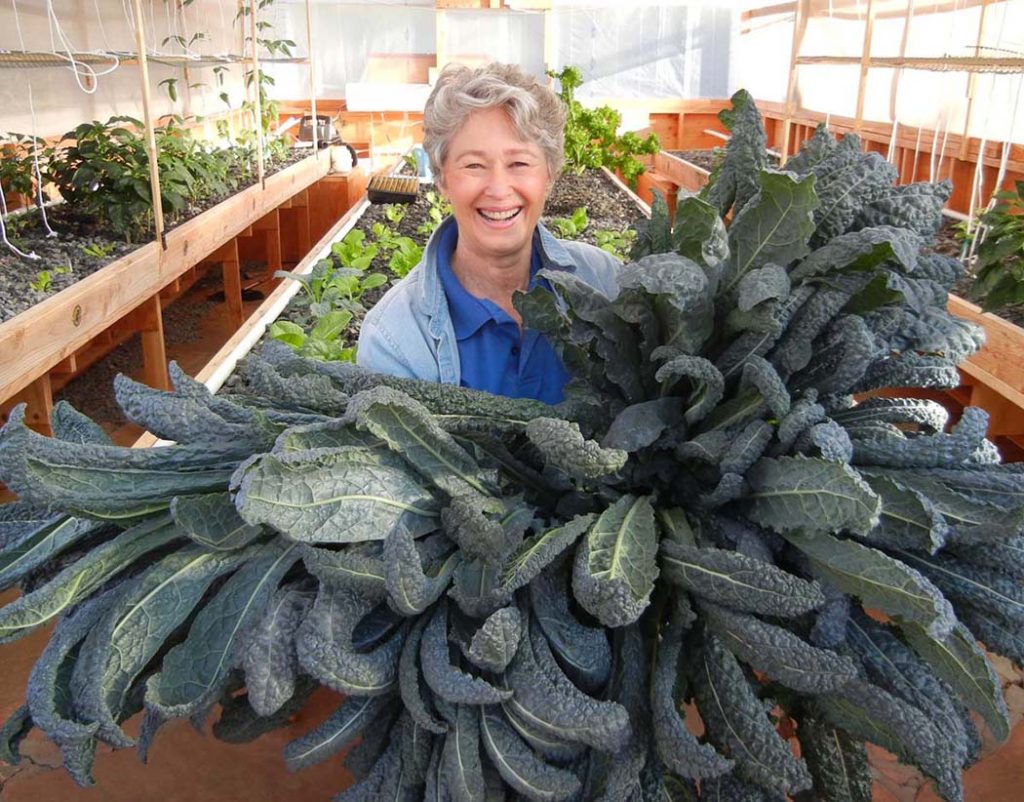 Phyllis Davis, co-inventor of Poratable Farms® Aquaponics Sytems, holding eight heads of kale Each kale stalk ranges in length from 40″ to 47″. This kale was grown in 45 days.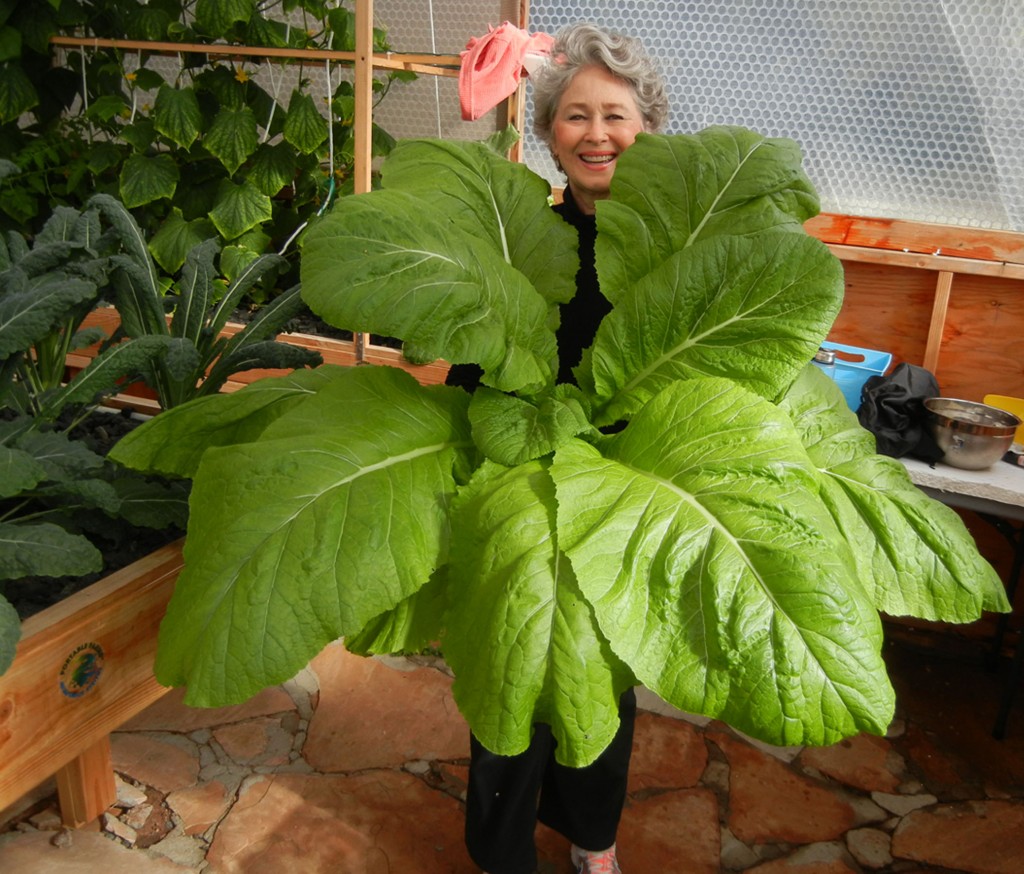 One head of India Mustard, a very mild Asian green used as lettuce. Grown  in a Portable Farms® Aquaponics System in 42 days.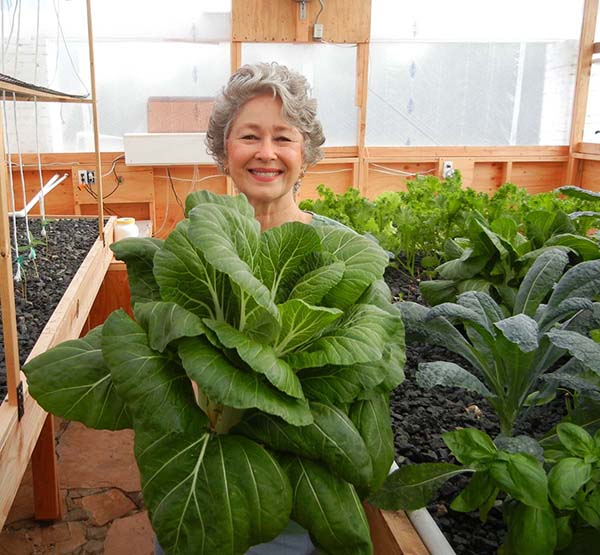 One head of Bok Choy grown in a Portable Farms® Aquaponics System in 48 days. This bok choy weights 12 pounds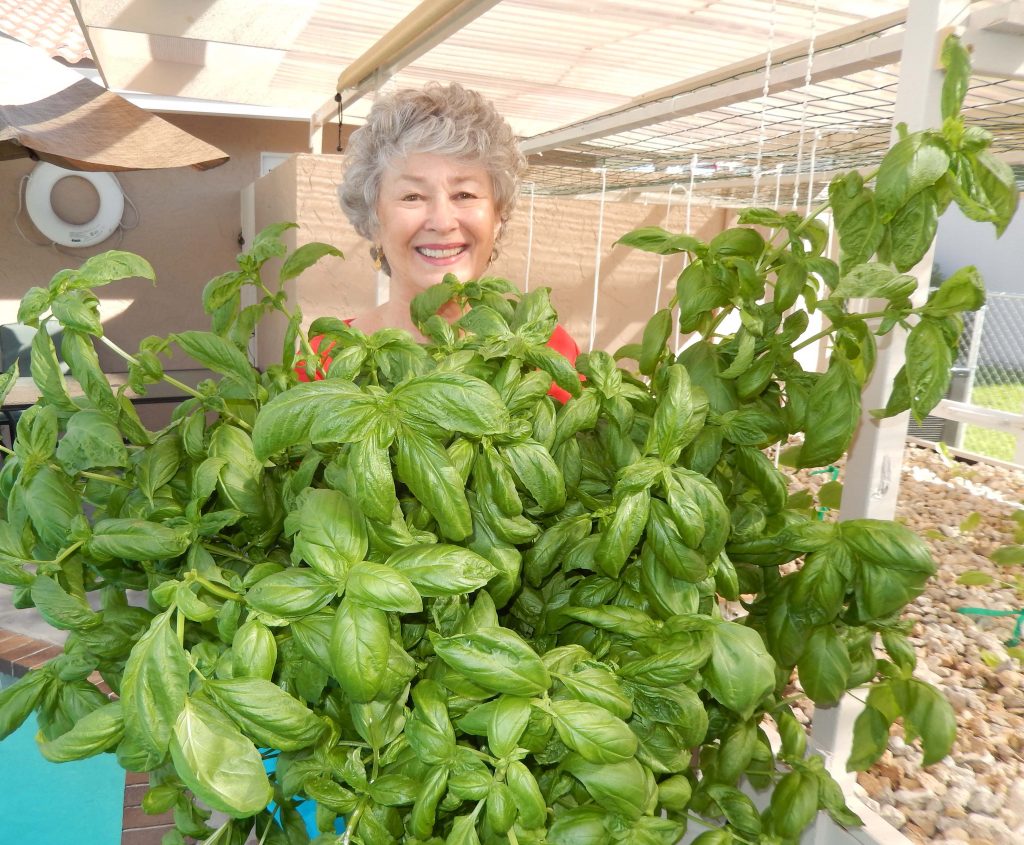 Sixteen heads of basil Portable Farms® Aquaponics System in 44 day. Each stalk of this basil averages 37″.
If video is not visible, please UNBLOCK your browser to allow YouTube to play.
Phyllis Davis was awarded Second Prize after presenting Portable Farms® Aquaponics Systems to the San Diego Inventors Forum's Annual Inventors Contest. View 8-minute presentation on YouTube video above (viewed more than 32,381 times).
Read Six E-books (downloadable) about Aquaponics-Related Topics
Written by Colle and Phyllis Davis,

Inventors, Portable Farms® Aquaponics Systems.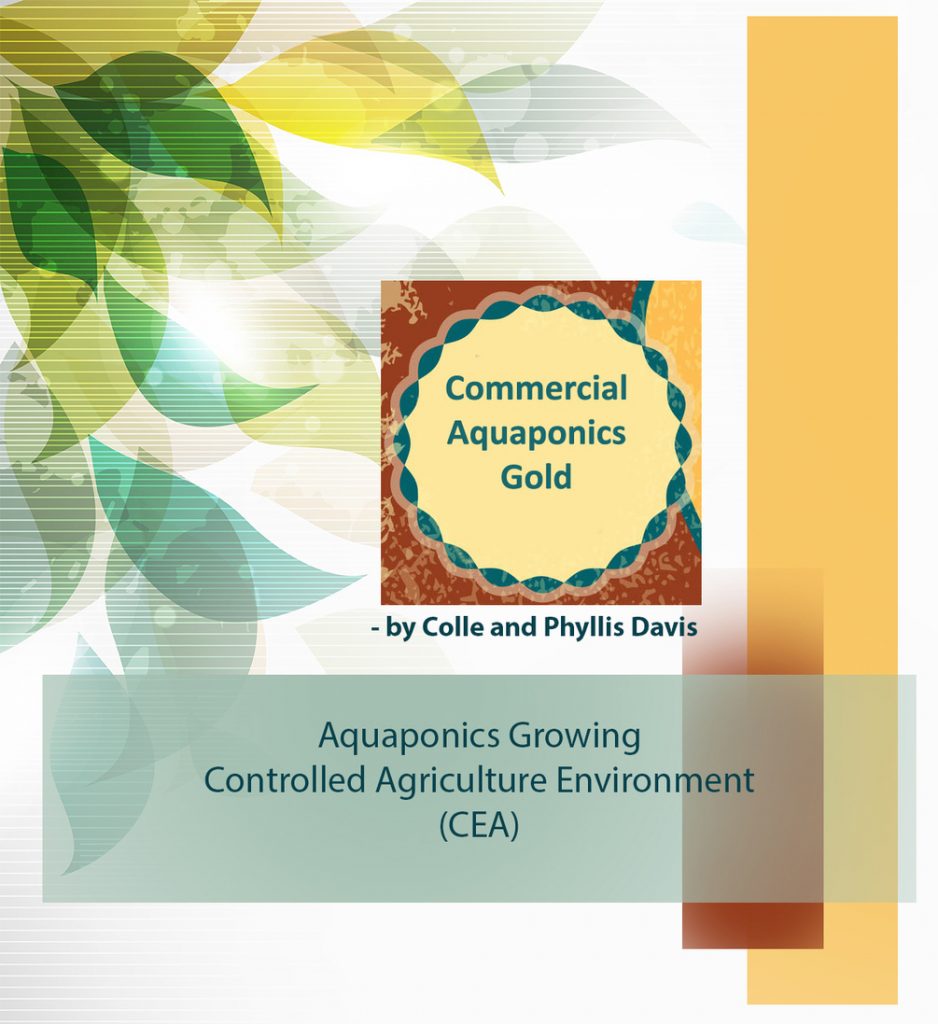 Commercial Aquaponics GOLD is our bestselling book about each business decision related to commercial aquaponics growing in controlled environment agricultural (CEA).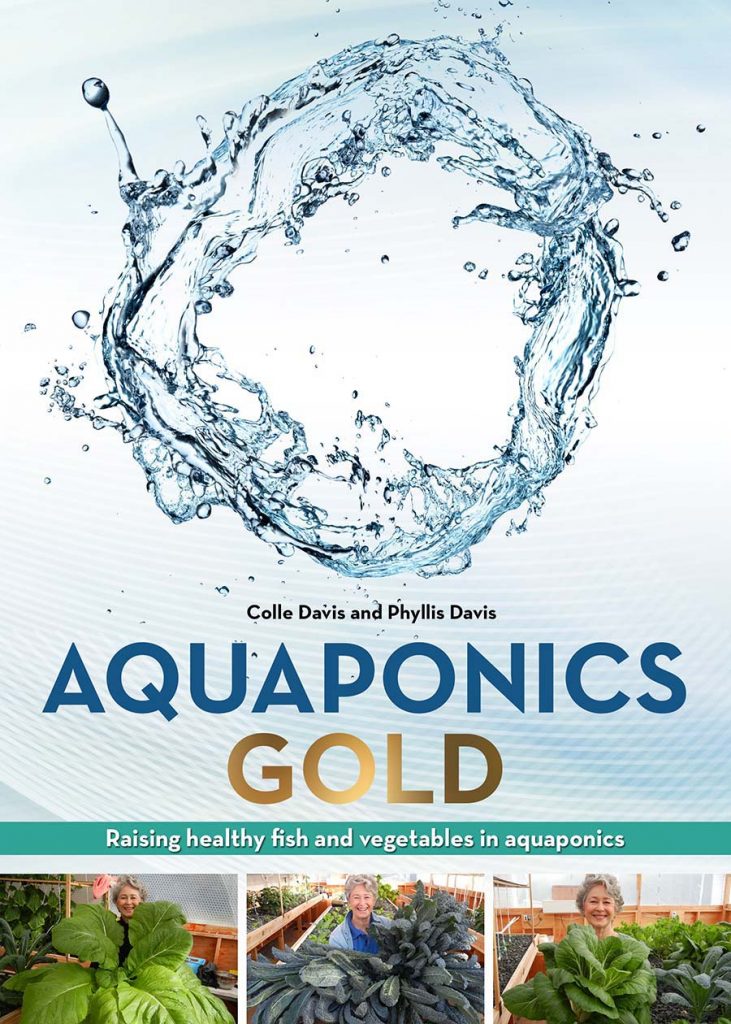 Aquaponics GOLD is an overview that teaches how to raise fish and vegetables. It reveals 17 Trade Secrets.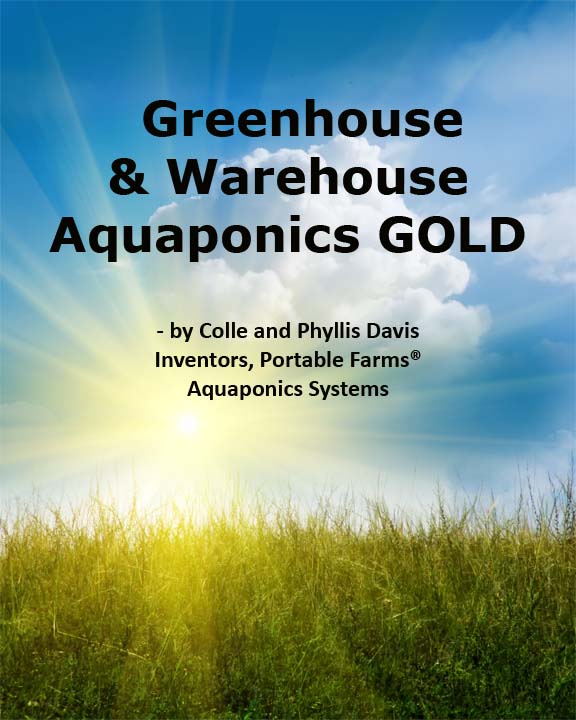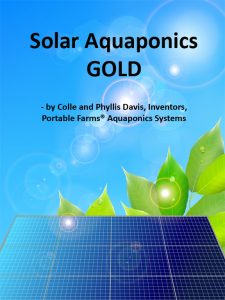 Solar Aquaponics GOLD shows you HOW, WHY, WHAT, WHERE and HOW MUCH it costs to install your own solar powered system for YOUR aquaponics system.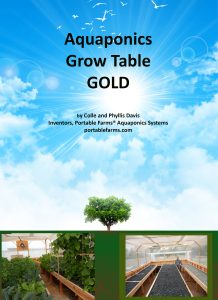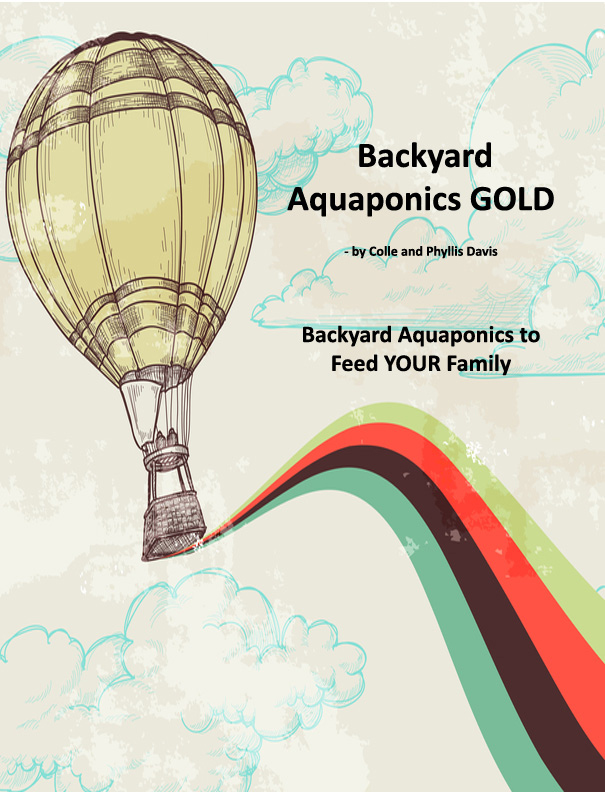 Backyard Aquaponics GOLD overview for those considering the option of installing an aquaponics system near their home for a greater degree of sustainability and food safety.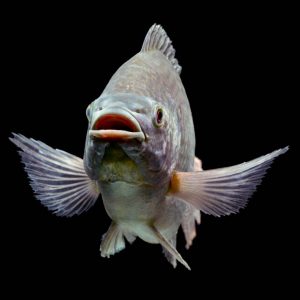 Aquaponics raises Mozambique tilapia.
Tilapia are a warm water, fresh water fish.