Buy a Portable Farms® Aquaponics System
and Grow Food
LEARN MORE ABOUT HOW TO ENROLL IN OUR ONLINE COURSE
AND RECEIVE YOUR PORTABLE FARMS® KIT: CLICK HERE.
In addition to the our aquaponic's course (which which includes a Portable Farms® Kit) here is the full cost breakdown of a backyard aquaponics system: READ ON . . . 
Greenhouse: Must be able to keep the interior temperature between 40 and 104° F. The costs are dependent on your choice of design

Wooden or concrete floor/slab – from $100 to $300

Insulated stem wall to set the greenhouse on top of for more height – 2×4's and plywood – $250 to $350

Fish tank – sometimes known of as a livestock watering trough  – $150

Lumber for the Grow Tray – 2×4's, 2×6's, plywood, etc – between $800 and $1,200

PVC pipe and fittings  – $100

Misc – $250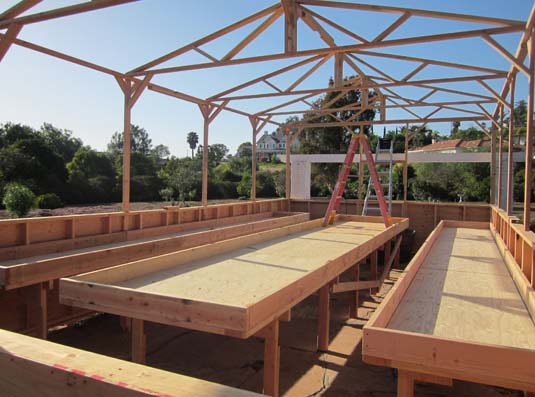 This 16′ x 33′ Portable Farms Aquaponics System will feed ten people
their table vegetables and also, a weekly servings of fish (tilapia) FOREVER.
The entire Portable Farms® Aquaponics System Course©, Sections A-Z, must be satisfactorily completed within 12 months from the date of enrollment in order to qualify for graduation or the Portable Farms® Kit.
Read the outline to our entire  Portable Farms® Aquaponics System Course© at Aquaponics University: CLICK HERE.
To size it properly, use the formula for a highly efficient aquaponics system (think Portable Farms® Aquaponics Systems) of 25 sq ft of grow space which is necessary for each adult. This 'small acreage' will feed that adult all of their surface vegetables year round forever and provide a source of protein: fish.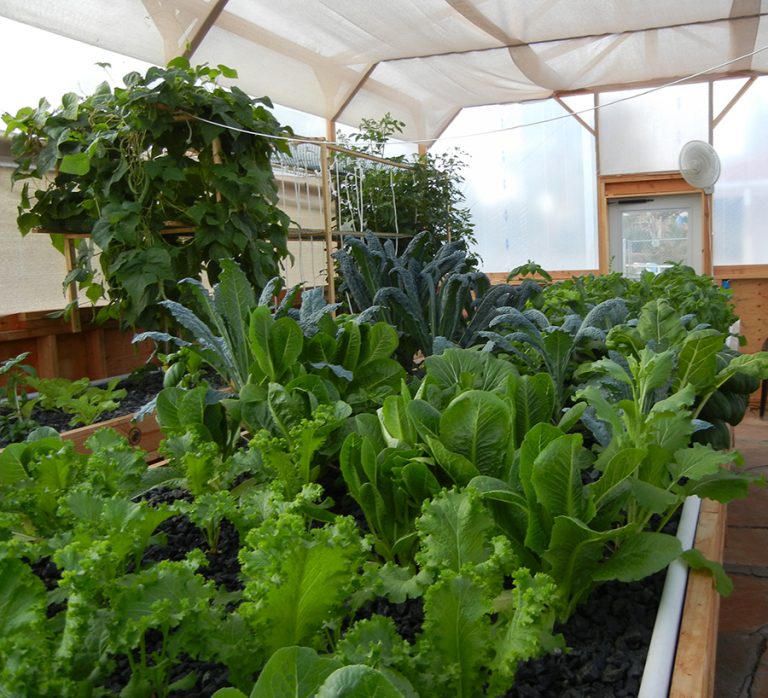 This is the same 16′ x 33′ greenhouse (shown above)
a few weeks after the installation was complete.