Friends, it is time for us to say goodbye. As of today, December 7, 2022, we will no longer be offering Portable Farms® Aquaponics Systems for sale. After 15 years of providing our technology and training, Colle and Phyllis Davis are moving on to other projects.
If you, your group, or company would like to buy our company to build or sell unlimited numbers of Portable Farms® Aquaponics Systems, please contact us, and we will send you a copy of our Offering Document.
Please contact Colle Davis, EMAIL, or call him at 804-467-1536 EST. If you own a Portable Farm and need to speak to Colle in the future, please use this EMAIL.
Happy Holidays to you and your family. May 2023 be filled with joy, love, good health, and prosperity.
Thank you all for being a part of the Portable Farms® Family since 2008.
Colle and Phyllis Davis
To find out what is IN the Portable Farms® Kit and what is NOT in the Portable Farms® Kit , please request the FREE AND INSTANTANEOUS PRICE LIST (second box on top panel on every page of this website).
You may pay with PayPal and Wire Transfers.
Click PayPal Button (below) to pay with PayPal OR to pay with
major credit or debit cards. 
Portable Farms® Aquaponics Systems Online Course©  includes a Portable Farms® Kit. Price: $1,995.00.
Shipping and postage are included to addresses in the US only, BUT for all order outside the US there is a US$140 shipping and handling charge.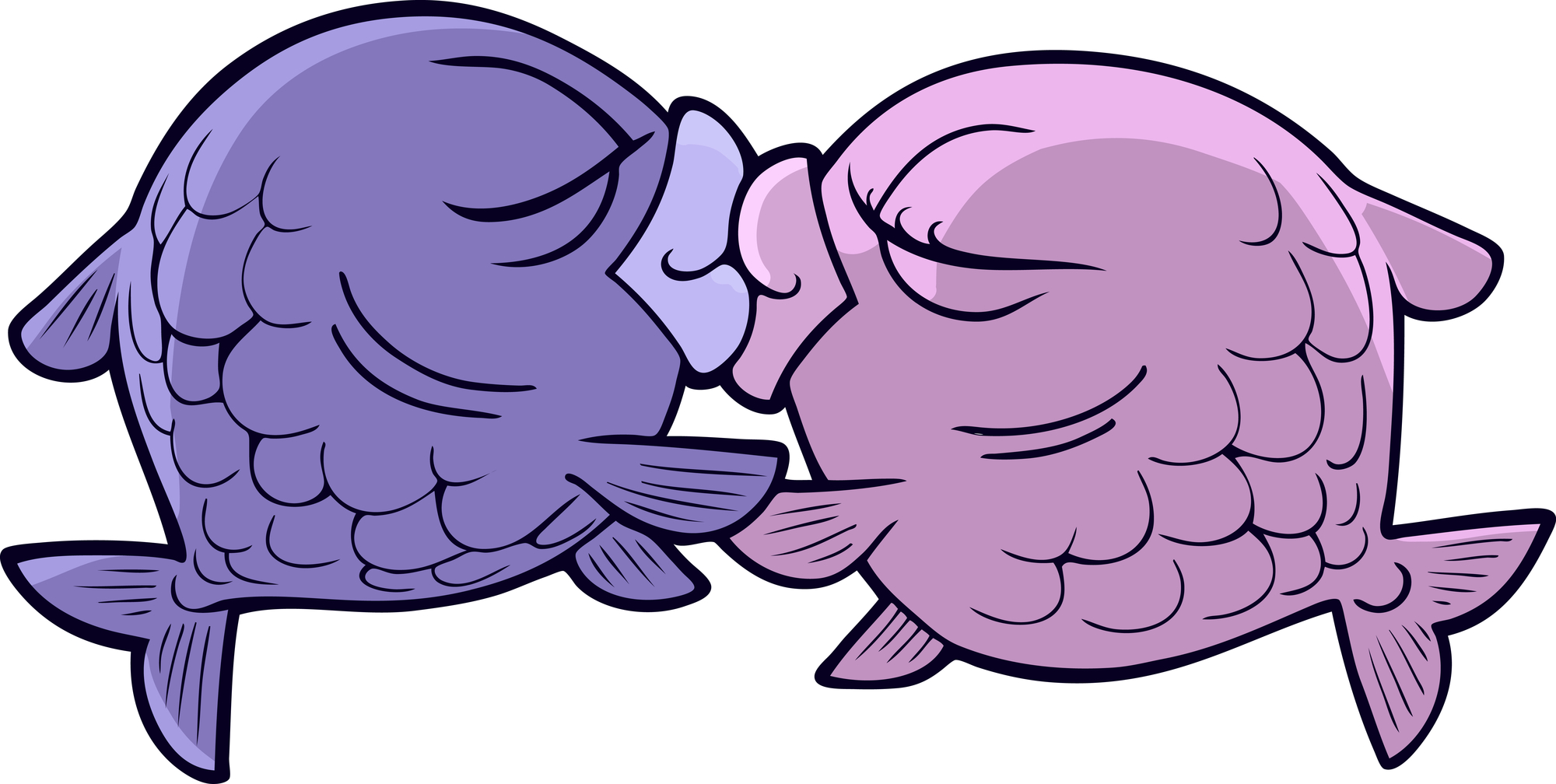 Portable Farms® Solar Kits are sold only to graduates of Aquaponics University.
The components for the Solar-Only Kits are warranted 90-days from the date you received them from PFAS LLC.

In fact, we suggest you order extra solar components to keep on the shelf 'just in case' your components should ever fail: air pump, inverter, and the timer.

The price for the Solar-Only Portable Farms Kit is US$130. Please

contact

us regarding payment for your Portable Farms Solar-Only Kit.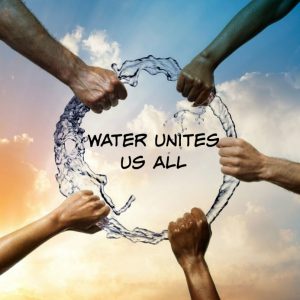 All our Portable Farms® Kits contain the same components including the commercial kits. Each PF Kit will support up to 200 sq ft (18.5m²) of Grow Table Space. You can build any size Grow Table from a tiny 3ft (1m) x 6ft (2m) one to the 6ft x 32ft (1.8m x 9.7m) commercial size using the exact same components.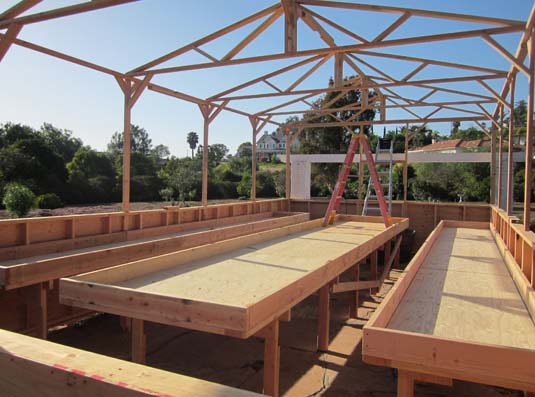 This 16′ x 33′ Portable Farms Aquaponics System will feed ten people
their table vegetables and also, a weekly servings of fish (tilapia) FOREVER.
PFAS LLC offers an online training course that teaches you how to build and operate a Portable Farms® Aquaponics System in our online training. After satisfactory completion of our course in Aquaponics University, we will ship you one of our unique Portable Farms® Kits containing our revolutionary automated components that remove the heavy-effluent waste (yes, the fish poop) from the fish tank before sending the cleaned water to the grow table along with the nutrient-rich minerals from the effluent in the water.

Our online course with Aquaponics University requires about twelve-hours to finish, and can be completed within one year from day of enrollment.

A small backyard farm can be assembled over a weekend.

The formula of 25 sq ft of grow table space is necessary to feed one adult their table vegetables (greens) and a portion of the fish (tilapia). Aquaponics does not grow grains, root vegetables (potatoes, onions, radishes) or perennials.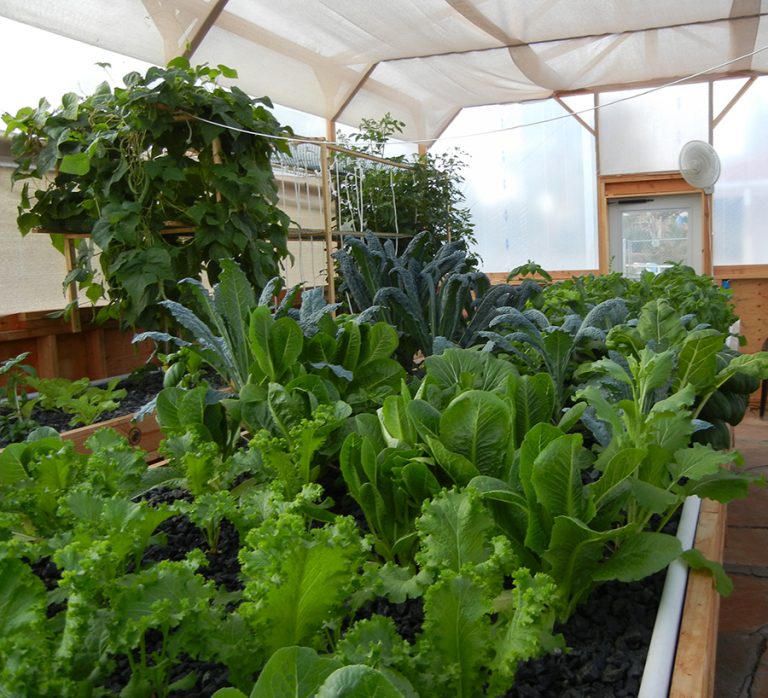 This is the same 16′ x 33′ greenhouse (shown above)
a few weeks after the installation was complete.