Portable Farms® Aquaponics Systems' Pilot Program for Commercial Aquaponics
Install 10 to 20 Portable Farms® Modules to Qualify for this Offer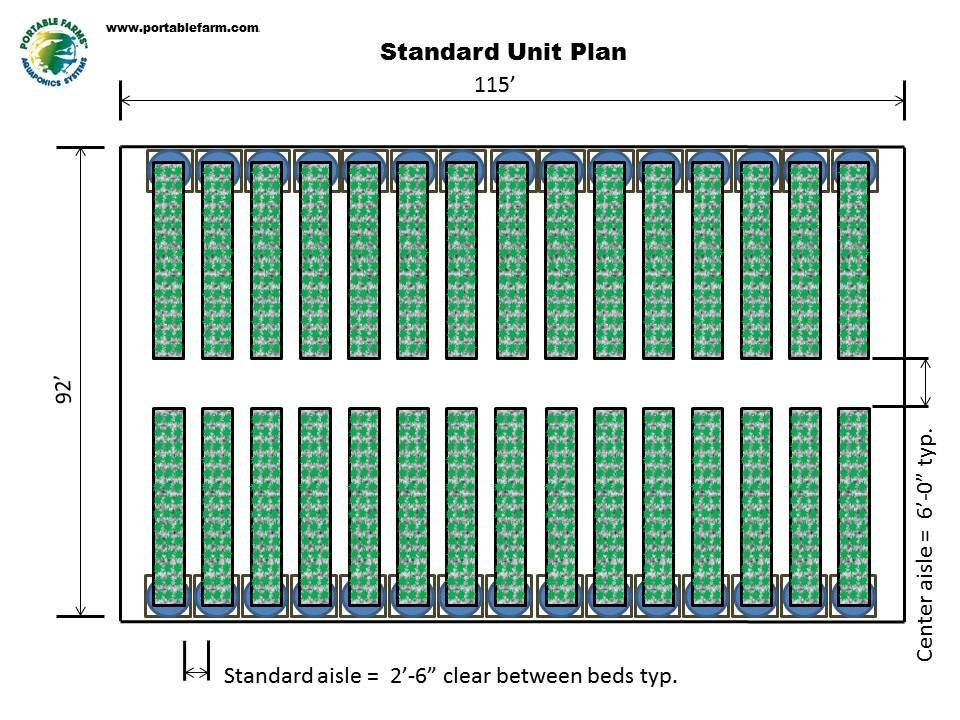 The image above contains 30 modules within a 10,000 sq ft greenhouse 
Please get in touch with us for more information: 
cdavis@portablefarms.com     804-467-1536  EST
There is a lot to know about commercial aquaponics growing. PFAS LLC will walk you through each of the steps involved for you to become a success.
We will educate you in your initial stages of site planning before you begin building your greenhouse or your modules.

We will help you decide your options for electrical power – solar or conventional.

After you have determined your footprint, we will help you formulate your building needs ranging from components, plywood, nails, etc.

Your organization will conduct your marketing research and seed selection based on the results and demand for the volume you want to produce. We will offer you feedback and feasibility for your goals.

PFAS LLC Pilot Program Advantages



When purchasing ten or more Portable Farms® Modules, we offer a discount.

Shipping and postage are free for addresses in the US only, but there is a US$140 shipping and handling charge for all orders outside the US.

We offer two people enrollments in our online school, Aquaponics University, to purchase every ten Portable Farms® Modules.

Next, we will work with you on sizing your installation and list the components necessary for your project ranging from plywood to nails.

We are available for phone consulting regarding questions about your assembly. We also offer onsite consulting for a fee. Please contact us for more information about day rates and travel expenses for a minimum of 5 days – one day travel on each end of training and three days onsite.

PFAS LLC will offer you the use of our PowerPoint Presentation we currently use to speak to groups, schools, Rotary Clubs, etc. You can put your company name on the PowerPoint, but the United States Trademarked name of the systems, Portable Farms® Aquaponics Systems, will stay in the presentation.