What You Can Grow
Portable Farms® Aquaponics Systems

---
Aquaponics is easier and more productive than organic gardening or traditional agriculture and uses 95% less water. Portable Farms® Aquaponics Systems also use less electricity and less labor than any other aquaponics system in the world.
Portable Farms® Aquaponics Systems grow enough varieties of plants (greens and blooming plants), and protein (fish) to sustain human health to it's optimum level. 
Portable Farms® Aquaponics Systems can feed your family or your community all the table vegetables and protein necessary to sustain excellent health FOREVER. PLUS, the systems are easily operated by semi-skilled labor, seniors, those with ambulatory disabilities (the grow trays can be made wheel-chair accessible height) and even responsible 14-year olds can operate Portable Farms®.
There have been over 300 different varieties of seeds and plants that have been tested that can be grown in a Portable Farms® Aquaponics System. 
The major food groups that are

not

recommended for Portable Farms are root vegetables (carrots, potatoes, onions, etc.) and corn, wheat, soy or rice. Perennial plants (strawberries, blackberries, asparagus, etc.) are not recommended because the plants are dormant 9 months per year and do not produce harvestable food year round. 
---
CLICK HERE

to enroll in the Aquaponics Course.

PFAS LLC offers a self-paced online course that teaches users how to assemble and operate a Portable Farms® Aquaponics System.  Most students dedicate an hour per day for a week or ten days to complete the course. Upon satisfactory completion of the course, graduates receive a Portable Farms® Kit used in the assembly of the aquaponics module that is capable of feeding eight people table vegetables and fish . . . forever.  

For more information and to order:

CLICK HERE.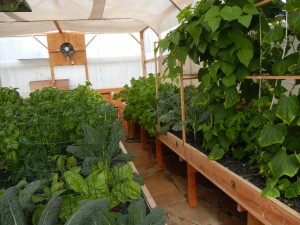 Yearly Production From Portable Farms® Aquaponics Systems
A 100′ x 100′ ( 30m x 30m) unit produces 80,000 vegetables and 23,000 pounds (10,400 kg) of fish
A 24′ x 46′ (7.3m x 14m) unit produces 8,600 vegetables and 1,156 pounds (524 kg) of fish
A 10′ x 20 ( 3m x 6m) unit produces 1,100 vegetables and 400 pounds (180 kg) of fish.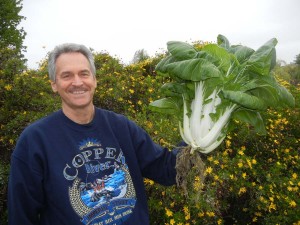 Colle Davis, Inventor, Portable Farms, holding a 20.5 pound head of Bok Choy grown in 45 days. WOW, now that's a RECORD WEIGHT for growing!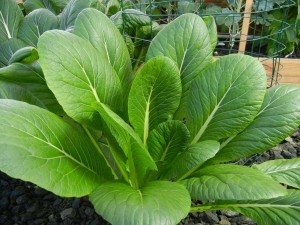 This magnificent plant is a Japanese Mustard Spinach. It is a heat-tolerant plant that grows to harvest in about 32 days. It is used in salads and stir fry. It grows very large and lush in Portable Farms® Aquaponics Systems. This plant's leaves (in photo above) measure 23″ tall and 6″ wide.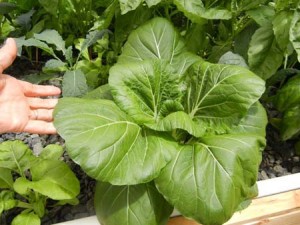 Bok Choy after about 30 days of growth in a Portable Farms® Aquaponics System.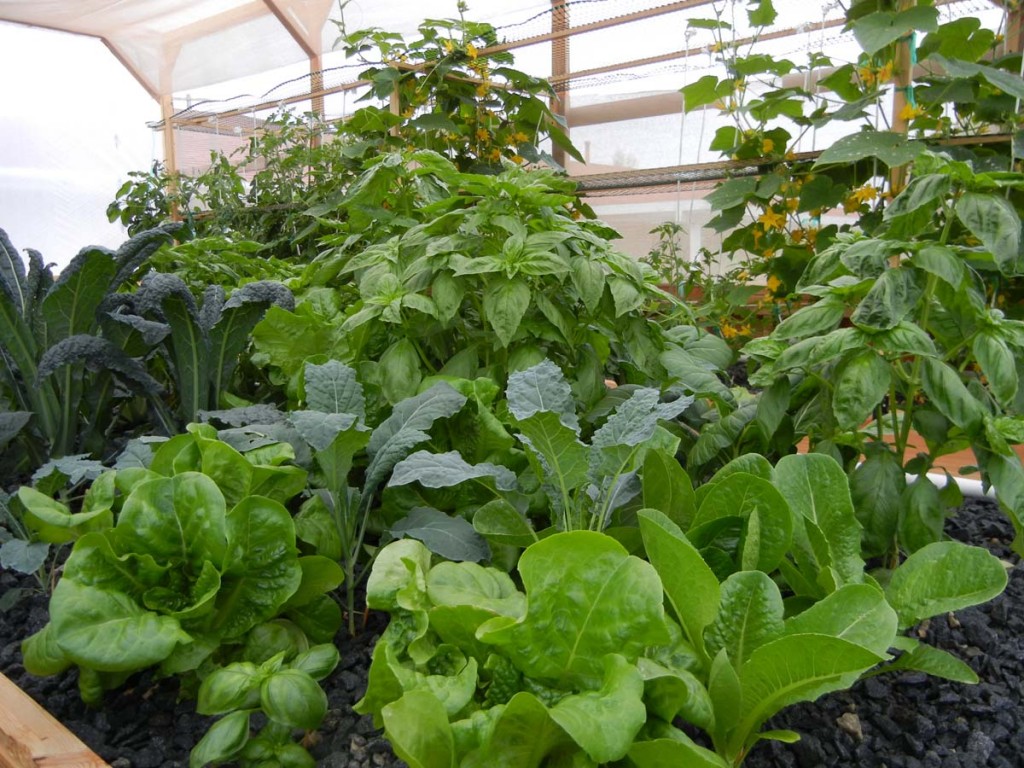 A variety of greens (foreground) grown between 30 and 60 days of growth. The basil and Kale are 25″ tall!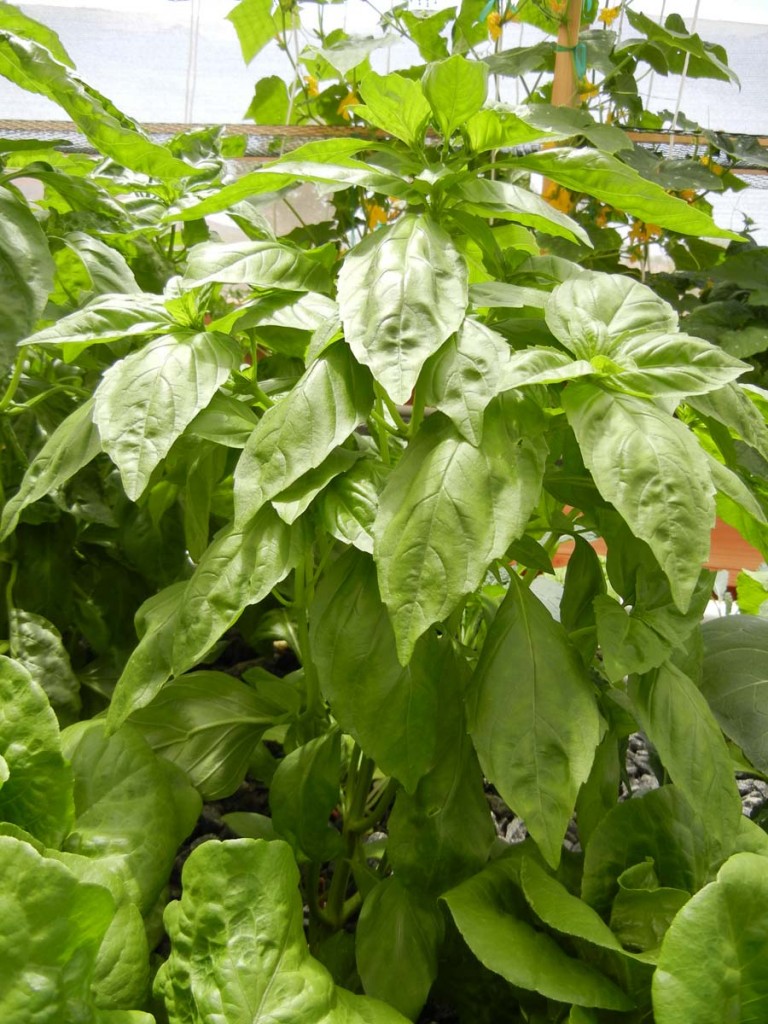 Basil that is 52 days old that is growing beautifully in Portable Farms®. In fact, this basil became the 'worlds best pesto' last week! We 'cut back' our basil once after harvest to regrow again before we remove from Grow Tray.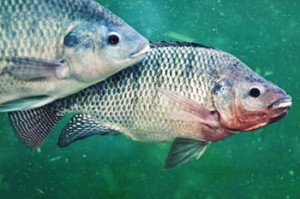 Plus, fish are an important food source grown in Portable Farms Aquaponics Systems. We recommend Tilapia for our aquaponics systems. (More about tilapia at the bottom of this page.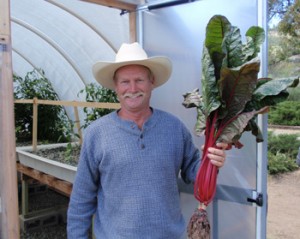 Lane McClelland, Director of Installations for PFAS LLC, holding ONE single head of Swiss Chard grown in Portable Farms®.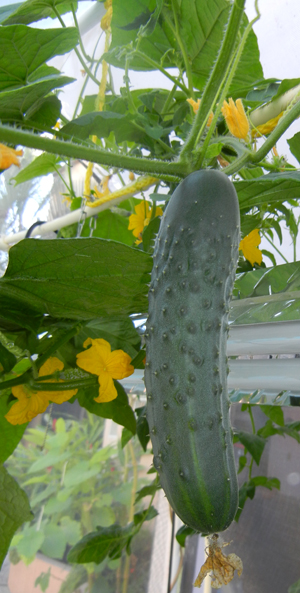 All varieties of cucumbers grow exceedingly well in Portable Farms®! This cucumber is an American Slicing Cucumber but we also grow Lemon Cucumbers (which we love) as well as specialty cucumbers for pickling and Armenian cucumbers (as well as several other varieties).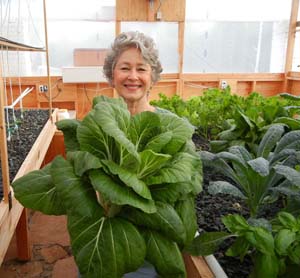 Phyllis Davis with ONE head of Bok Choy grown in 42 days – 12 pounds.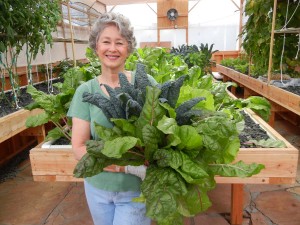 These six green bean plants that produce over 250 green beans. This variety blooms again after harvest and produces a generous second harvest within 2 weeks after the first harvest.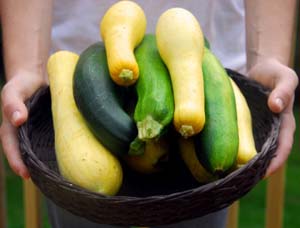 Zucchini and yellow squash are all time favorites in Portable Farms®.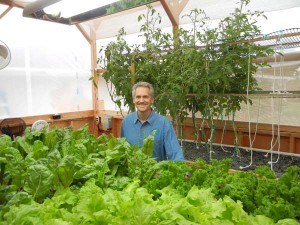 Colle Davis doing 'morning chores' (fifteen minutes maximum for a farm this size).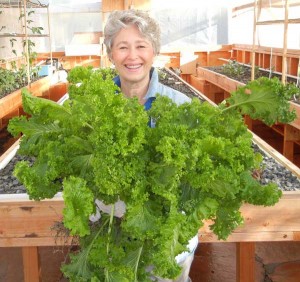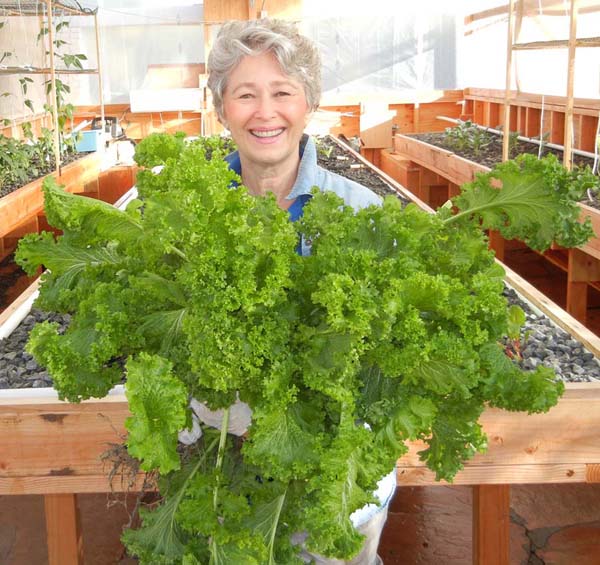 Phyllis Davis with a favorite green, Green Mustard Wave, which we affectionately call Wasabi Lettuce because it is as HOT AND SPICEY as the wasabi root.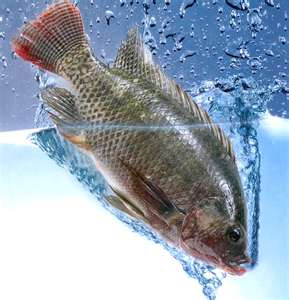 Tilapia are harvested between 7 and 9 months when they are are at 1.25 pounds which produces 2 four-ounce fillets.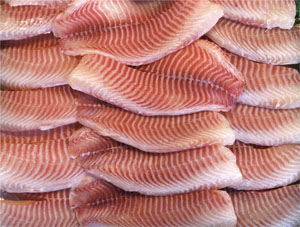 Fresh Tilapia fillets. FISH: Tilapia is a low-fat, white-fleshed fish that is sweet, fine-textured and doesn't taste fishy. Enjoy your Tilapia by baking, broiling, grilling or steaming it.
The history of Tilapia can be traced back over 4,500 years to Ancient Egypt with its origins in the Nile River. Tilapia has been called St. Peter's Fish since early Biblical times because it is believed to be the fish that Jesus fed the multitudes in the biblical parable.
The fish used in your Portable Farms® Aquaponics Systems are hybrid Tilapia or catfish, or perhaps several fish depending on availability and your State regulations. We recommend hybrid Tilapia. Please note: We don't recommend growing trout, bass, salmon, and other fish because they prefer cold water. The plants in Portable Farms® prefer warm water so we supply our systems with a fresh water/warm water fish.
Would you like to learn more about aquaponics?  Learn from us . . .