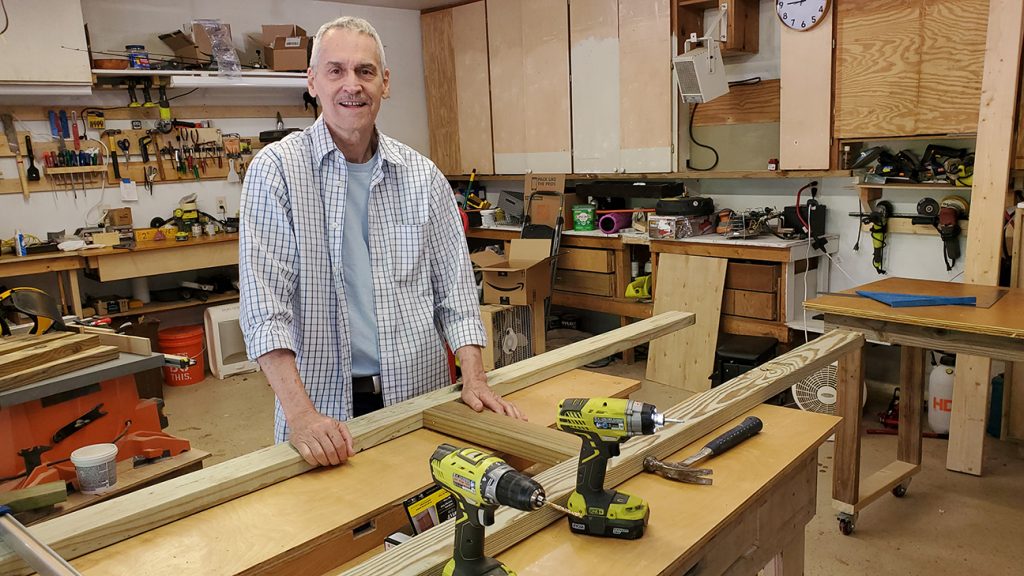 Colle Davis, inventor, Portable Farms Aquaponics Systems
Grow Food in an Above Ground (movable) Tub
This page offers (free) suggestions and a visual tutorial for building an above-ground garden, often referred to as a raised bed. 
In the past 24 hours, June 15, 2020, Colle and I have built a small raised-bed garden to show you how to grow food.  This is a great family project with tasks for every member of your family to join in the fun.
The cost of this garden was approximately $100 for the materials. You can prepare the parts and then assemble it anywhere that receives six hours of direct sunlight. Some vegetables require less sunlight, but most like lots of sunshine.

We realize many folks may not be able to afford one of our aquaponics systems right now, but perhaps you can build one of these gardens at home, or consider building several in a community garden to grow food to feed families during this pandemic crises and high unemployment.
This grow tub is 2'x2'x8′ and is built near our kitchen door off our driveway and receives many hours of sunlight.
Personal note: We live in a very dense forest with 100′ trees and there are very few places with direct sunlight. (Robin Hood and Friar Tuck pass through our property quite often and wave at us from our driveway.)
In the final image (below) you'll see we planted some tomatoes and basil to start our garden but we've also planted carrot seeds, radish seeds and many more basil seeds. 
Here are the layers necessary for building an above-ground tub garden.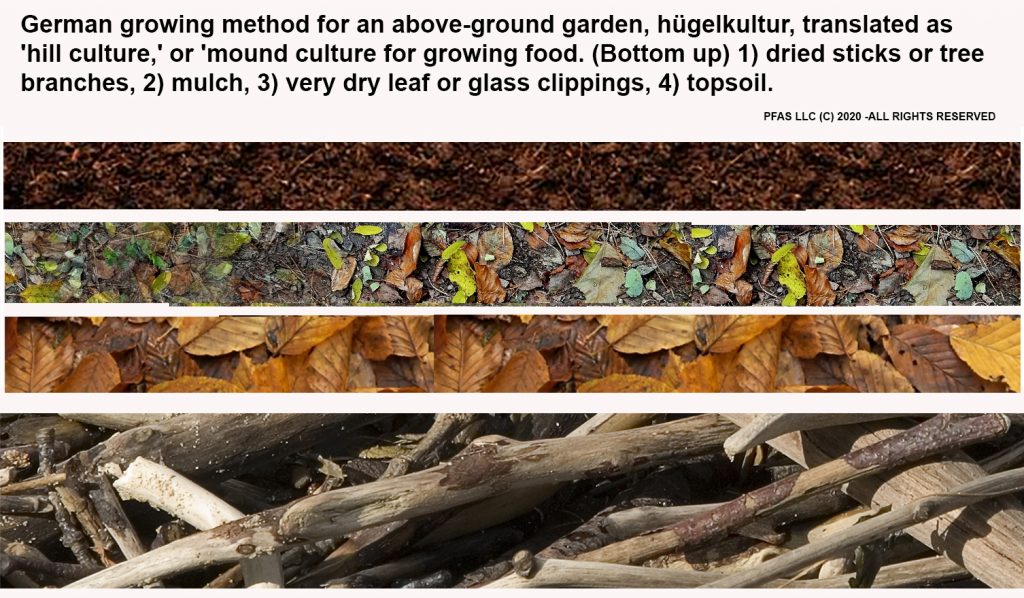 Picture Tutorial for building your own above ground tub garden.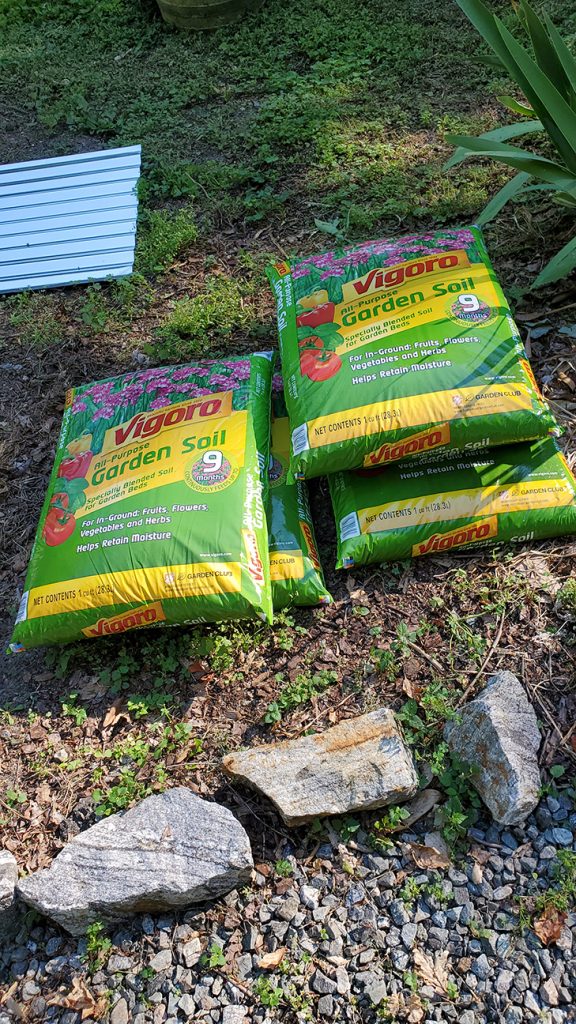 1. A few bag of garden soil.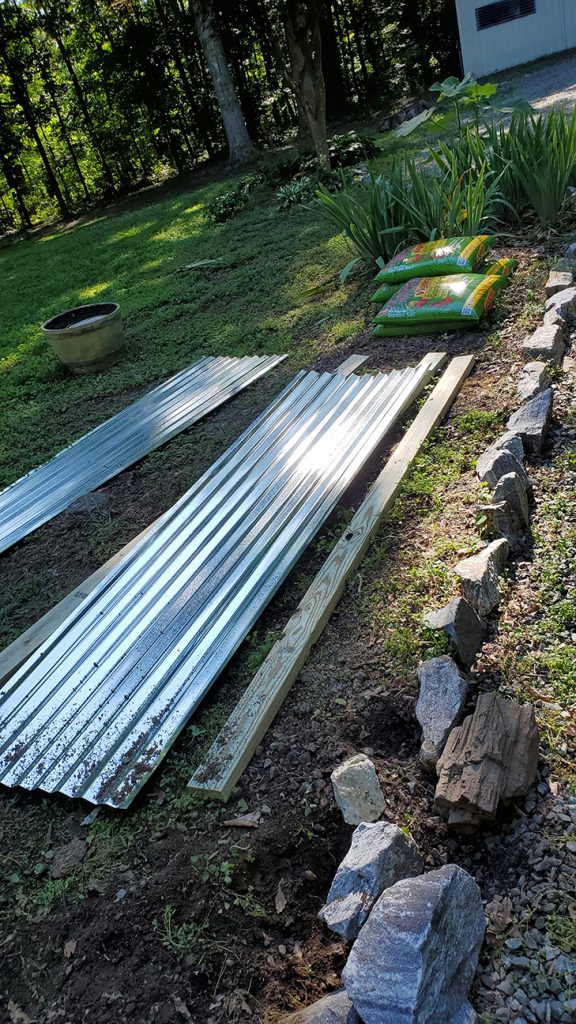 2. Two sheets of 10′ metal sheeting and ten pieces of 8 foot 2'x4′ treated lumber. Avoid contact with the treated lumber and use non-treated lumber on the rim of the tub.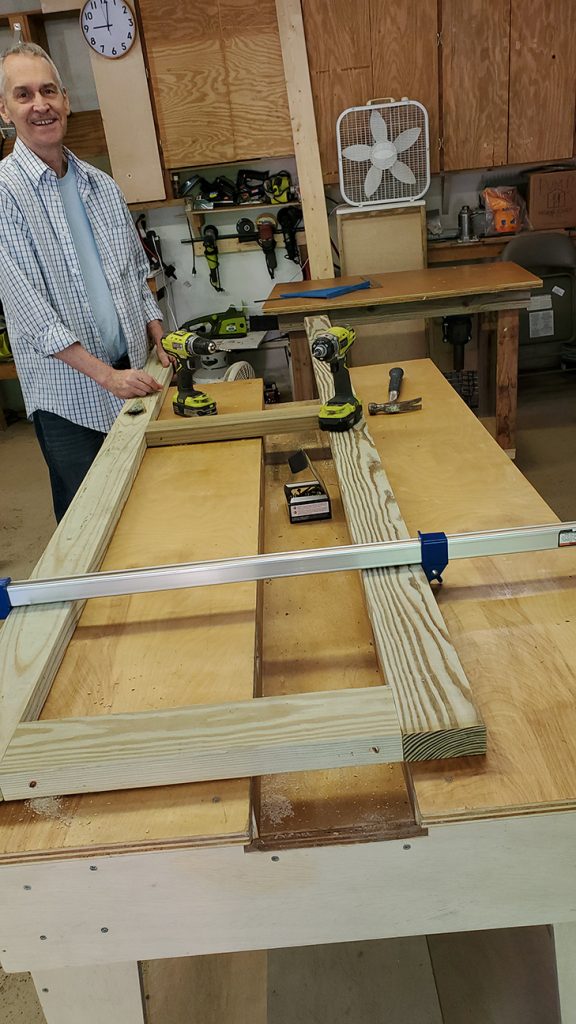 3. Build a simple 2'x8′ frame for the metal sheeting and then screw the metal sheeting to the lumber. Build the two frames for the end pieces 2'x2′.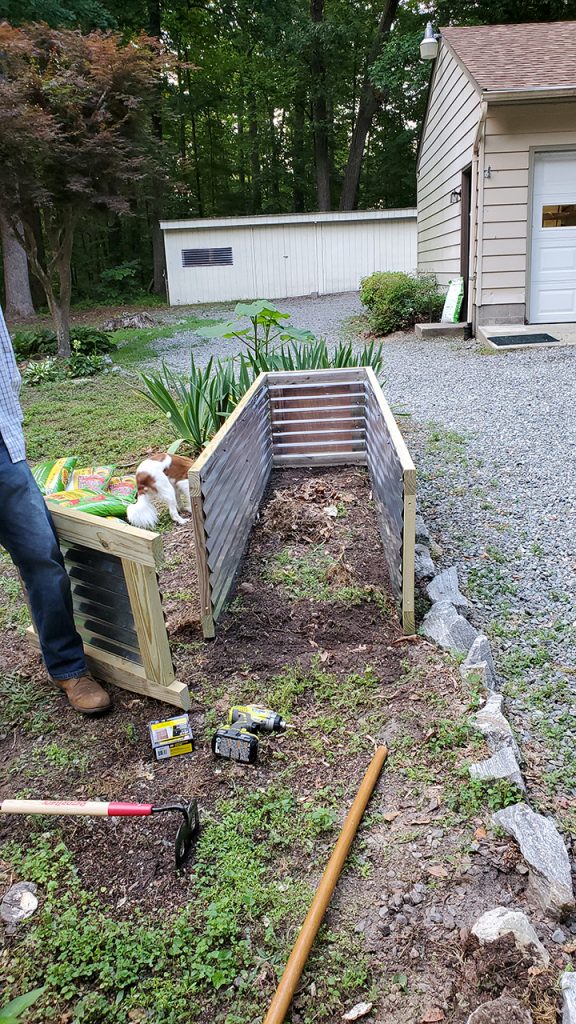 4. Move the grow tub components to an area that receives six-hours of direct sunlight that (preferably) has access to water or you can carry water in a bucket.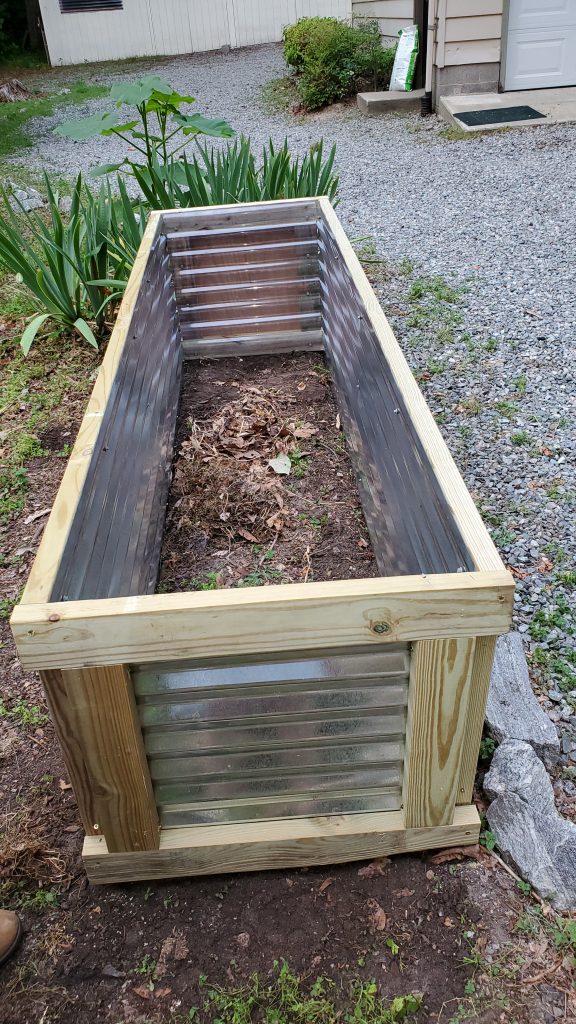 5. Connect the side panels to the end panels using 3 inch screws. Notice the end pieces are longer to nail through.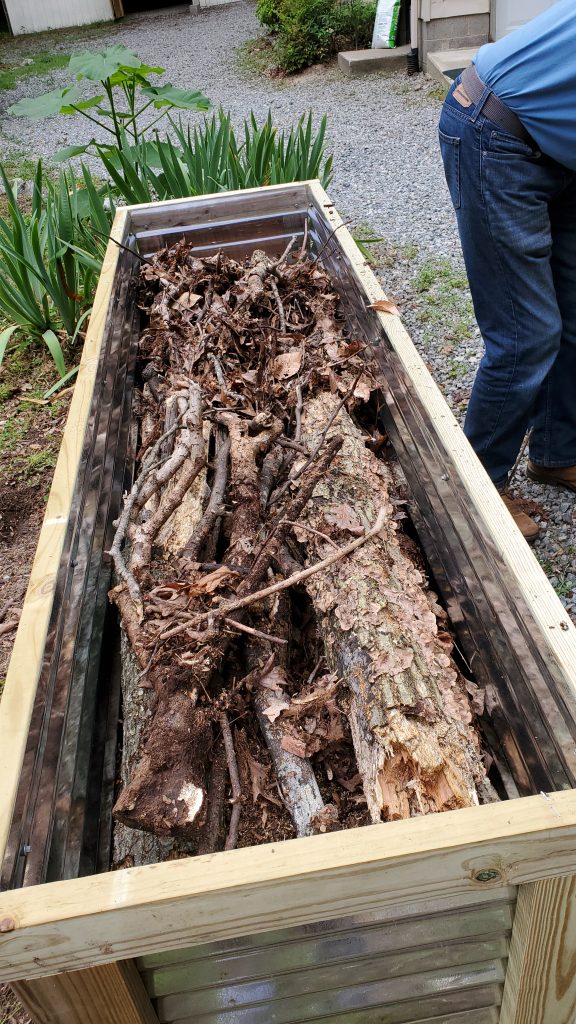 6. Fill the box with dried wood-branches and logs. They will 'settle'.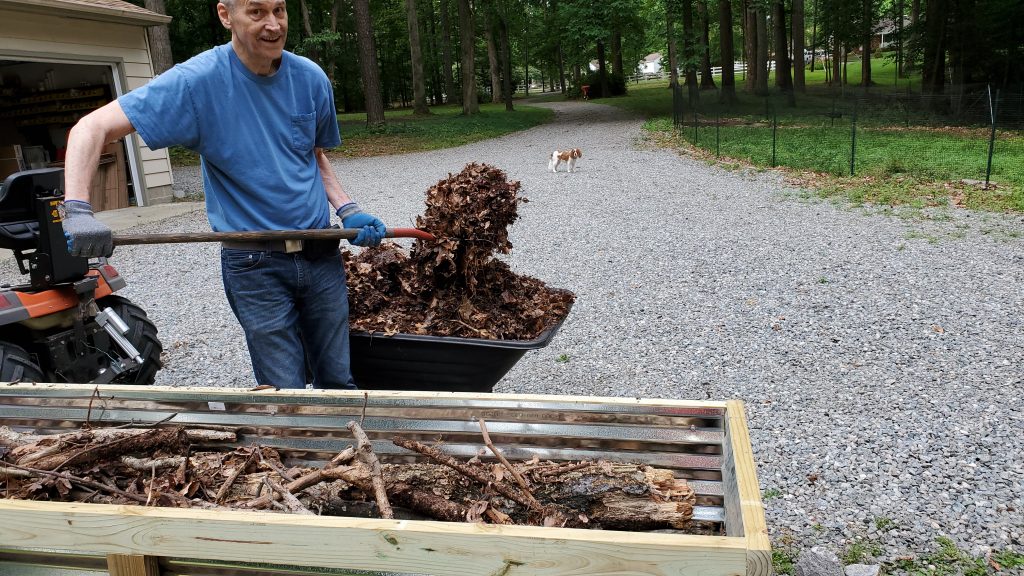 7. Add mulch. Our neighbor gave us access to his mulch bed of leaves. These leaves have tremendous nutrient value.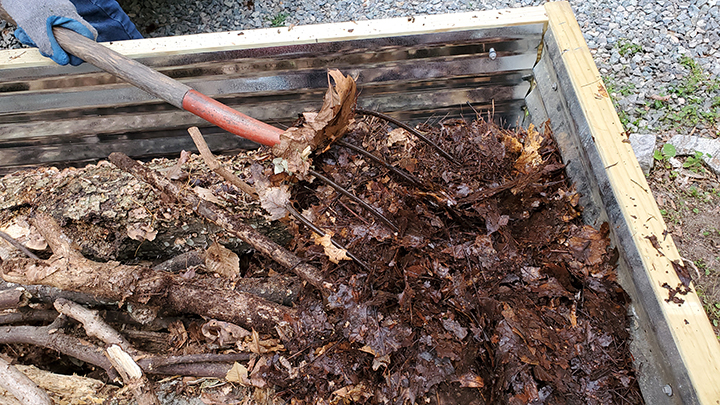 8. Spread the mulch on top of the branches and logs and push the leaves into the spaces until the bed is even.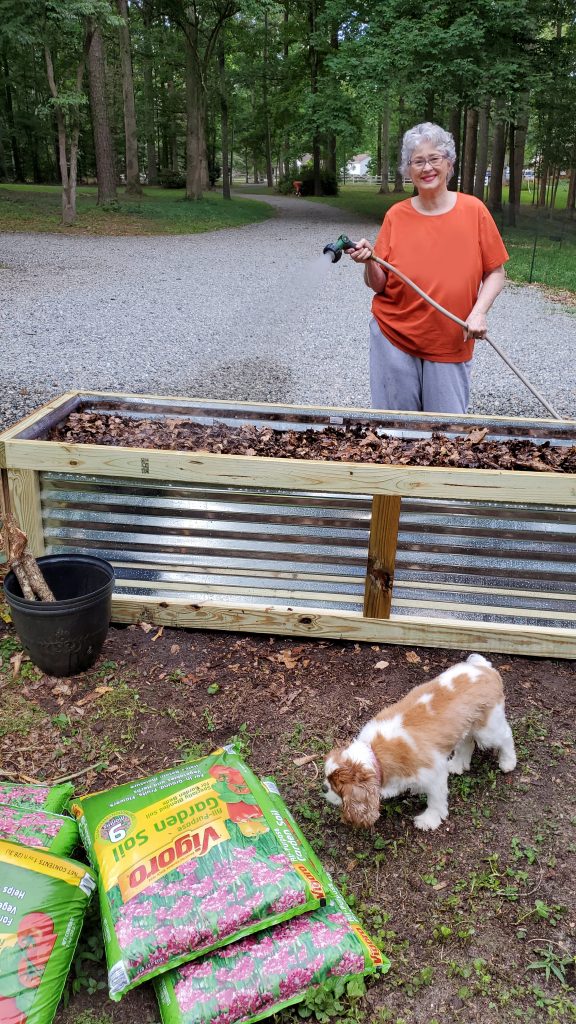 9. Phyllis Davis and Scarlet watering the mulch and dried branches.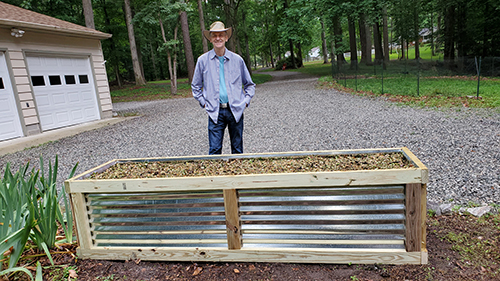 10. Next, we spread a layer of dried leaves mixed with grass clippings and some twigs to act as another nutrient base.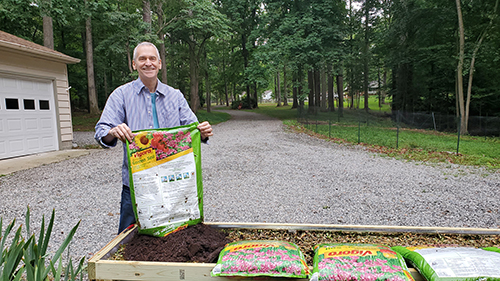 12. Then, we spread some garden soil on the top for planting.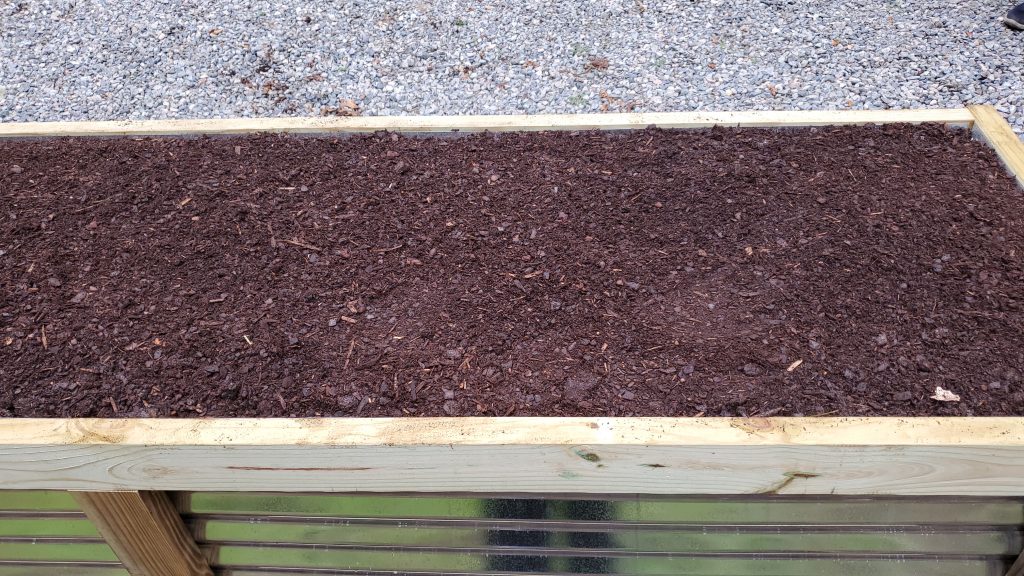 13. Next, we leveled the soil to prepare the garden for planting.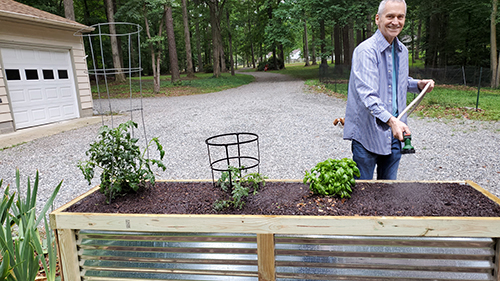 14. Finally, we planted two tomato plants and a basil plant in our new garden and planted carrot seeds, radish seeds and more basil seeds. We cannot grow 'root vegetables' in aquaponics so planting carrots and radishes in soil is a big adventure for us. 
We're not finished yet! Next, we plan to put bird netting around the farm to protect our vegetables from the deer, squirrels and birds that live near our house.  Stay tuned for our additions!
40 day after planting. Basil. Tomatoes. Radishes. Carrots.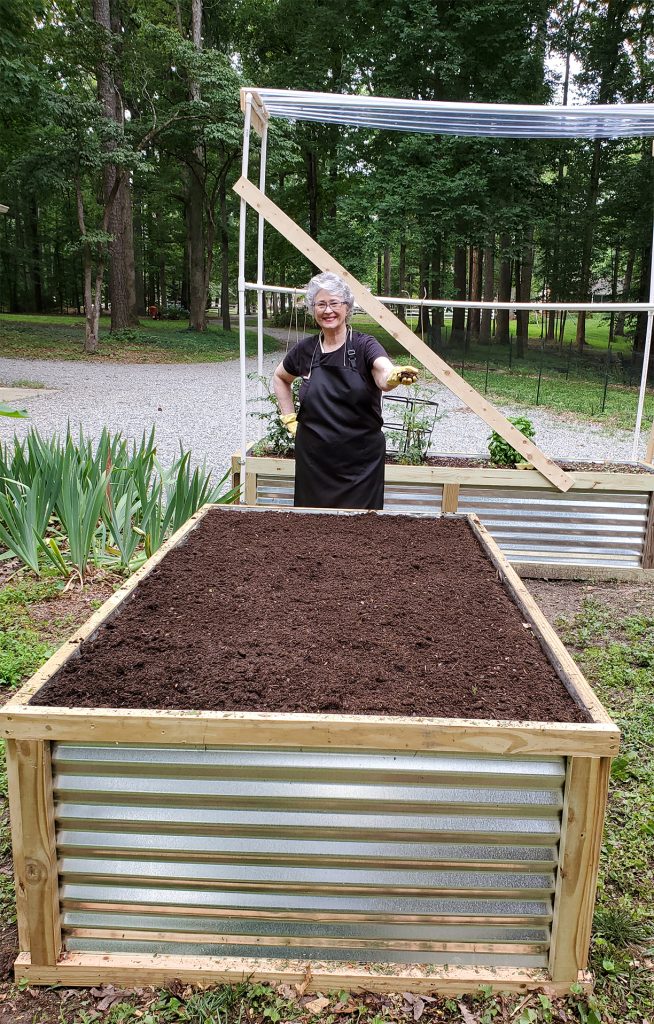 June 25, 2020: Today, we finished a much larger above-ground garden for plants that do not require trellising (tomatoes, beans, cucumbers). We've relegated this garden for a variety of lettuces, Swiss Chard, basil, carrots, bok choy.
This garden weighs about 2,000 pounds because it's layered with large tree trunks and branches,  several varieties of nutrient-rich mulch, grass clippings mixed with twigs and then top soil. 
Similar to the smaller grow tub behind this one, we will provide a bit of cover to protect it from the heavy rains we receive in Virginia and we'll surround it with bird netting to protect it from the deer, birds and squirrels who share our land.