Commercial Aquaponics Systems
For more information about Commercial Aquaponics: CLICK HERE.
Portable Farms® Aquaponics Systems grow vegetables and fish to feed 240 people in a 10,000 square foot greenhouse (30m x 30m).
Feed 1,000 people in four-10,000 square foot greenhouses on one acre (929 square meters).  One acre of aquaponics creates a minimum of twelve new jobs.
 
One acre of land can accommodate 120 Portable Farms® Aquaponics Systems.
These modules are installed in four separate greenhouses housing 30 modules each. 

Each module is 5′ wide and 40′ feet long with 200′ of grow table space.

These 120 modules grow 320,000 vegetables and 92,000 pounds of fish.




This food will feed 960 people which is enough food for them to remain healthy FOREVER. Plus, it only takes 12 people to operate a full acre.

Note: Aquaponics does NOT GROW wheat, corn, rice, rye, soy or most beans but it DOES GROW most lettuces and table greens such as kale, Swiss chard, bok choi and several blooming plants such as tomatoes, peppers, peas, green beans, cucumbers and peas, and of course, fresh-water-warm-water fish (tilapia or catfish). 

 
If video is not visible, please UNBLOCK your browser to allow YouTube to play.
Colle and Phyllis Davis, inventors of Portable Farms Aquaponics Systems, announce the breaking news that one in four Americans are now suffering from hunger due to the effects of the Covid-19 pandemic. Aquaponics is one of many ways to provide food and jobs during these difficult times.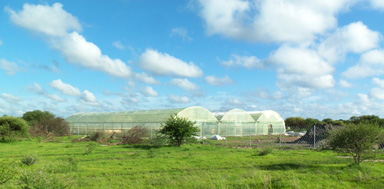 Commercial Portable Farms® Aquaponics System
in Botswana, Africa. 100′ x 100′ (30m x 30m) 
Please read an endorsement from a Commercial Aquaponics Farmer and License Holder for Portable Farms® in Botswana, Africa, that we received: CLICK HERE. 
Phyllis Davis quoted in The New York Times April 7, 2020.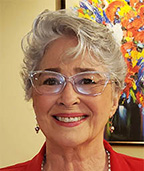 "Phyllis Davis, president of Virginia-based Portable Farms Aquaponics Systems, said its web traffic has doubled since the coronavirus outbreak. The company offers clients at-home farming kits, with online instructional courses on assembling its portable system and understanding aquaponics, a process of growing food using fish excretions as fertilizer. "Food security and sustainability are a very hot topic right now," Ms. Davis said."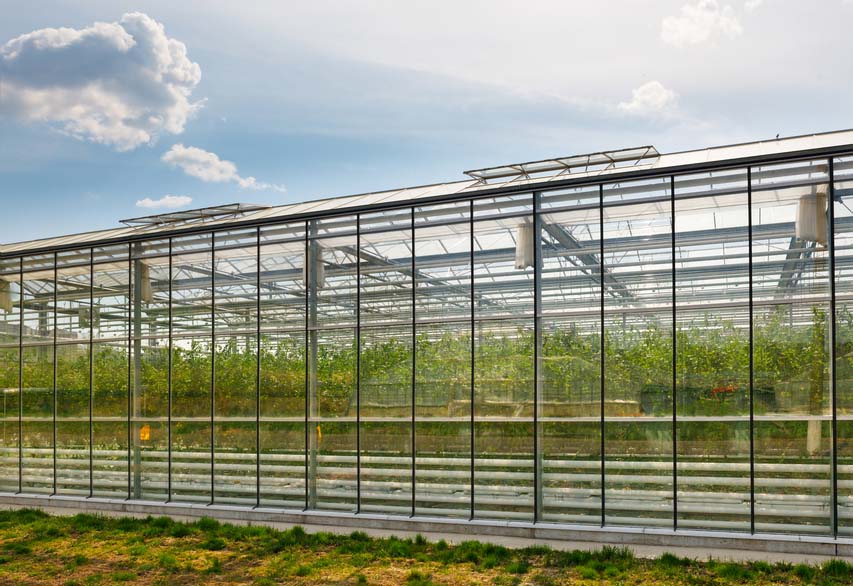 Aquaponics with Portable Farms® Aquaponics Systems
To find out what is IN the Portable Farms® Kit and what is NOT in the Portable Farms® Kit, 
please request the FREE AND INSTANTANEOUS PRICE LIST 
(second box on top panel on every page of this website).
You may pay with PayPal, Major Credit Cards and Wire Transfers. If you'd prefer, you may call us to give us your credit number over the phone: 800-906-0256 OR 800-952-6224. We also accept checks, wire transfers and money orders.
Shipping and postage are included to addresses in the US only, BUT for all order outside the US there is a US$140 shipping and handling charge for each Portable Farms Kit.
Most students complete our online aquaponics' course in about twelve hours. It's self-paced and you have one year to complete the course. Many families install a backyard aquaponics system over a weekend assuming they have some basic skills for home repair and have access to repair tools. 
Listen to Colle Davis, Lead Inventor, Portable Farms® Aquaponics Systems, talk about commercial aquaponics and his book, Commercial Aquaponics GOLD. 
Commercial Aquaponics Gold, EBOOK. For more information and to purchase, CLICK HERE.
This comprehensive aquaponics plan instructs investors in the area of commercial aquaponics to make an informed business decision about commercial aquaponics growing in controlled environment agricultural (CEA)
We're also offering TWO FREE BONUSES with the purchase of Commercial Aquaponics GOLD:
1) A formal ten-step strategy business plan template designed specifically for commercial aquaponics growing to present to funders and,

2) PFAS LLC's Executive Summary showing production and operating costs, profits and best-produce choices to achieve the shortest Return on Investment.


One Portable Farms® Kit provides you with the technology to build one Portable Farms® Aquaponics System that feeds eight people FOREVER. One Portable Farms® Grow Table requires less than ten-minutes of care per day to plant, harvest and feed the fish.
There have been over 300 different varieties of seeds and plants that have been tested that can be grown in a Portable Farms® Aquaponics System. CLICK HERE to see foods we recommend growing in Portable Farms®.

The major food groups that are not recommended for Portable Farms are root vegetables (carrots, potatoes, onions, etc.) and corn, wheat, soy or rice. Perennial plants (strawberries, blackberries, asparagus, etc.) are not recommended because the plants are dormant nine months per year and do not produce harvest-able food year round.

Aquaponics is easier and more productive for year round growing than traditional gardening or agriculture and uses 95% less water. Portable Farms® Aquaponics Systems also use lower levels of electricity and less labor than any other aquaponics system in the world.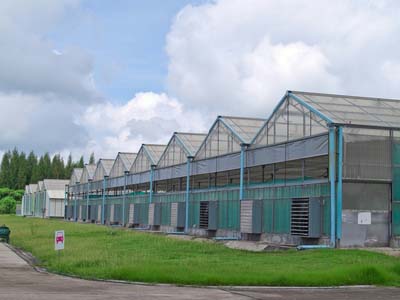 PFAS LLC is an aquaponics consulting company. We offer online training instructing users how to build and operate a Portable Farms Aquaponics System for growing vegetables (primarily greens) and aquaponics fish in a controlled-environment greenhouse that is adaptable to global locations.
Our clients provide their own acclimatized greenhouses for their climate and location.
---

We always recommend our customers begin with a small aquaponics systems to learn to operate it and see if it meets their expectations. Even ONE MODULE to feed eight people is a realistic experiment to 'get your hands wet.'
With an ROI (Return on Investment) of three to five years, and the possibility that by addressing a specific local market needed to produce a specialty (green) crop such as kale, basil or bok choy, and reducing the ROI to less than two years, investors start to take notice. When a single commercial installation pencils out to yield a net-net in the low six figures and the output can match any wholesale supplier's prices and still make money, serious investors take note.
---
Read about the Yield and Return on Investment for planting, growing and selling zucchini.
Read about the Yield and Return on Investment for planting, growing and selling peppers.
Read about the Yield and Return on Investment for planting, growing and selling cucumbers.
---
The carbon footprint of each Commercial PFAS Installation can often be reduced to a negative value through the use of solar power or alternative power because the electrical requirements are lower than any other aquaponics technology currently available in the world today. The electrical needs are highest during the daylight hours and are minimal during the night.
This high-intensity food production and distribution model plan has been carefully designed to work in the urban settings of both developed nations and developing nations, ensuring an excellent return for investors. The time to break-even on each unit depends upon the vegetables and fish produced, but it is anticipated that an average three to five year ROI is possible.
If you are a sophisticated investor, represent an investment group, are a government agency empowered to create jobs, or you are a philanthropic individual or organization, please contact Portable Farm® for more specific information.