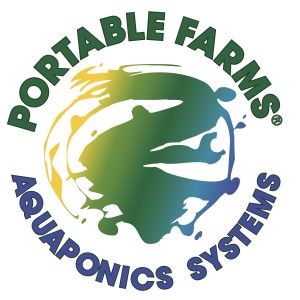 History of Portable Farms® Aquaponics Systems
Read our five ebooks about Aquaponics: CLICK HERE.
Portable Farms® has been offering the Portable Farms® Aquaponics Systems to the public since June 2008, and our technology is based on 45 years of experience and research.
Our recent efforts, our continued refinement of our systems and our global branding efforts have attracted a host of new inquiries from sophisticated investors wishing to profit from the benefits provided by commercial aquaponics as an investment, and from deep-pocketed humanitarian groups who want to create jobs for the local semi-skilled labor force as well as provide locally grown food.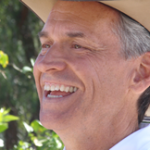 While attending the University of California at Davis in the early 1970s to pursue my education in Renewable Natural Resources, one of the jobs I took to help support my growing family was to clean out the fish tanks at the Tilapia Project on campus. If you have ever cleaned out a fish tank with the coarse sand over the plastic spacers in the bottom of the tank, you know this is neither fun, nor clean work.
Briefly, here's how it worked: The fish poop would settle to the bottom of the tank. The bacteria in the gravel at the bottom of the tank went to work to break it down into simpler components, and the somewhat cleaner water was then lifted back up using an air-lift pump to an external filter on the top, outside of the tank. From there, it flowed back into the tank for the fish and by that time, the water was cleaner and more oxygenated.
This simple system created a wonderful opportunity for the heavy fish waste to feed a wide variety of bacteria, some of which produced truly awful smelling byproducts. The cleaning involved removing the fish from the tank and then draining out the water, removing the sand and the plastic risers and washing everything thoroughly so the water would run clear. I thought there had to be a better way to accomplish this arduous task. My young engineering and science mind, working together, set my path to find a way to simplify the tank-cleaning process, so I could at least spread out the time between tank cleanings.
Phyllis Davis was awarded Second Prize after presenting Portable Farms® Aquaponics Systems to the San Diego Inventors Forum's Annual Inventors Contest. View 8 minute presentation on YouTube video above.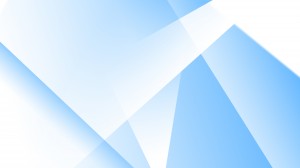 The air-lift pump moved the water up and over the edge of the tank and that gave me an idea. I placed a regular plastic dishpan across the top, at one end of the fish tank. I drilled a hole in the side about a half an inch up from the bottom and placed about two inches of coarse sand in the pan. Then I extended the air lift pump a couple of inches to lift the water up and into the gravel in the dish pan. I did not put in all the plastic spacers or the sand back in the tank. The tank only had one spacer, an air lift pipe, but no sand at all.
Then, I planted some tomato seeds and orange seeds in the sand, filled the tank with water, placed the fish back in the water, and turned on the air stones (bubbles). For three days, nothing happened except the fish were happy and the water stayed clear, and then, as if by magic, the tomato seeds sprouted! Eight days later, the orange seeds sprouted. I was absolutely ecstatic.
I was a raging success on my first try. The tank was clean and clear, the fish were happy, and the plants were growing. I had found the solution to all my problems. Five days later, all the plants died and I was crestfallen. What could have happened? I mean besides my committing my first mass killing? The plants were telling me that they could not have their roots wet all the time. This became my very first painful and memorable lesson in aquaponics, and the beginning of Portable Farms Aquaponics Systems as we know them today. The air lift pump was doing its job as required, but what I didn't know was that it only needed to run a couple of hours a day to keep the roots damp for my young, growing plants. My first catastrophic mistake, and one of the reasons the Portable Farms® Aquaponics Systems are nearly bulletproof today. I am teachable. That was the beginning of an idea.
On that day, I committed myself to find a way to create an automated aquaponics system that would grow enough food to feed the world. I declared that I would create a system that could be sized to be able to grow food for backyard farmers or commercial growers to feed many people anywhere in the world. The hook was set.
My New Challenges I realized, even on that tragic day my plants died, that aquaponics was a game changer for the world and could offer an affordable way for people ANYWHERE to become immediately self-sufficient for table vegetables and fresh fish. Over the past 40+ years, I have continued to tinker with aquaponics to learn everything I could find about the topic. I went through periods when I would become disinterested or too busy to focus on my idea and I didn't touch it. But I was always thinking of ways to solve a piece of the aquaponics puzzle so the system would become more stable, more productive and less expensive to duplicate.
I knew that if I could just find a way to keep the sprouting seeds dryer and not waterlogged while they were growing, they would mature and produce food. Also, I needed to find a simple way to automate the system so it would remove the fish poop out of the circulating closed loop water system without having to clean it by hand. So, I accepted my challenges and then spent many years working to solve these obstacles.
Then, the real opportunity arrived for me. My beautiful wife, Phyllis, and I moved into a house in Southern California several years ago that had a very large koi pond in the backyard with three enormous white and orange Kohaku koi that were two feet long (whom we named Hickory, Dickory and Doc, because they swam in clockwise circles all day and all night). The pond had a large pump that would feed the water into a water fall which was a kind of a stream/fountain. The house, the location, the yard, everything was perfect.
Phyllis turned to me one day as we sitting on our covered patio and said in her kindest and most loving manner, "Okay, you've been screwing around with this long enough. You perfect it and I'll market it." I decided that I would take her up on her offer, so I set about refining my ideas for a new aquaponics system to sell to the public with many of the ideas that had been percolating in my mind over the years.
Now, I ask you, how could I refuse an offer like that? I began researching new products on the market and then I started building. In my process of experimentation, we designed a pumping system that kept the water in the fish tanks clear and removed the fish poop from the water and off the bottom of the tank, plus, we could calibrate the flow at the correct rate for the water to flow through the gravel in the grow trays. The pump was very easy to operate and it didn't become clogged or damaged from constant use as the water pumped the water and fish poop through the system. So, there in the backyard in our beautiful gated community of our Homeowner's Association restricted house, we built not one, not two, but three aquaponics systems of varying sizes. Our neighbors loved us though because we gave them all the vegetables and fish that we could not consume instead of selling them. Almost overnight, people started calling and asking us for tours to see our farms and the word spread faster than we could have ever anticipated. Gradually, over a year's time, we perfected our system, gave it name, a Portable Farms® Aquaponics System. Phyllis built a terrific website and calls and orders started coming in the minute we announced it was for sale.
We sent out one single 400-word Press Release on PR Newswire, June 8, 2008, that we had written ourselves at the kitchen table, announcing our new aquaponics system and within 10 days, we received thousands of inquiries from people in 110 countries.
Within three months, we had simply outgrown that big house and moved to a 2.5 acre ranch in Escondido, California, a former orchid farm, that had over an acre of flat land for us to expand our research center and get serious about presenting our ideas to the world. We bought a little red tractor and Phyllis and I cleared and maintained the land ourselves (which was no small task because the property had been badly neglected for many years). We built three hoop houses ourselves to enclose our various sized aquaponics systems from pests and weather, and another hoop house as a guest and training center. (I should mention that our hoop houses proved to be highly inadequate enclosures for our aquaponics systems because they would blow down in high wind storms, and didn't provide adequate insulation against the intense heat that comes and goes in Southern California.
We learned the hard way. As we experimented with our fish tanks and pumps and flow rates, we continued to make mistakes on a regularly frustrating basis. We killed fish, we killed more plants, we wrecked pumps, and we cooked everything in a small greenhouses once when we accidentally tripped a circuit breaker and didn't know it for 10 hours on a record (112 degree F) hot day.
This farm might might NOT LOOK LIKE MUCH, but Phyllis and I cleared the land and built it with our own two hands. This major effort required much blood, sweat and tears and months of work to get it ready for tours. A month or so after we moved to Escondido, California, and had completed a couple of farms, a local newspaper called and asked to interview us for a story and we jumped at the chance for some local publicity. The article was then picked up by the Union Tribune (the largest newspaper in San Diego) and on the day after Christmas 2008, and before New Year's Day 2009 we began receiving hundreds of requests for private tours of our farms. In 2010, we provided more than 5,000 private tours to those interested in our aquaponics systems.
Many of those on tours would stand in our hoop houses overlooking the lush gardens of fresh vegetables growing in the gravel trays and weep openly because they were so overwhelmed with the possibilities of fresh food for themselves and their families and the simplicity of our systems. After the tours, we invited people to sit under a large blue tent under an enormous red flaming bougainvillea bush, offered them cold water and made them comfortable, which gave us chance to give them our sale's pitch. During that time, we listened to their concerns of food security (access and availability), food prices, issues related to State and global droughts affecting farmers, food quality, food transportation issues that were impacted from rising gas prices, genetically modified foods and chemicals in the foods that are available today at local stores. They also expressed their concerns about the lack of taste in many of today's vegetables and fruits, as compared to the taste of food they remembered when they were growing up. And of course, they repeatedly expressed their concerns about global hunger and the devastating effects of famine.
We realized this was a terrific opportunity to hear from our potential customers to learn what was on their minds regarding health, politics, nutrition, the war, climate change, civil liberties, farming, gas prices, and on and on. It was a fascinating experience to spend time listening to such a cross section of people who shared similar concerns and closely held opinions about our world today. We had created our own focus group and people were very forthcoming about their support of our product and about their personal fears that were growing in this world's quickly souring economy. Our time with them strengthened our purpose and made us clearly aware that people held strong opinions about becoming self-sustaining. We said to each other, "We may be ahead of the curve, but were in the right place at the right time with a product that has a chance to change the world."
Over that year, more than 200 people a day came to our small farms for tours of our aquaponics systems from early morning until the sun went over the ridge of the mountain in late afternoon. It was a very exciting time for us, personally, but professionally, there were not enough hours in the day to manage our small-but-growing business so we decided to downsize.
That summer, two Southern California documentary filmmakers requested permission to interview me and tour our systems, on camera, and again, we welcomed the attention to ˜get the word out" about our new invention. Here is one of those documentaries by Beck Bamberger, as Next 500 unveils the future of business as we yet know it. The leading companies of tomorrow are doing business today in a new way. (YouTube video of interview below.)
Beck Bamberger, Series entitled Next 500, Interviews Colle Davis about Portable Farms® Aquaponics Systems
We decided we wouldn't offer as many tours as we had in the past and Phyllis' health was suffering from the long hot days in the sun and the hard work. Besides, we had completed the initial stage of research on the farm and had finally created our finished product, and we decided to simplify our lives and move away from the farm and leave all the responsibility of the tours and keeping 5,000 fish happy and fed, and planting and harvesting 5,000 vegetables.
So, we sold two of our aquaponics systems and donated the third (and largest) system to a local non-profit center who work to feed refugees here in San Diego, California. We launched a one-day farm sale that we advertised on Craigslist and sold our small red tractor and all our farm equipment, and extra furniture that we had accumulated, and moved into a lovely home October 2009 that had just been redecorated in San Diego, near the beach and overlooking Mission Bay. We were so exhausted (mentally, physically, physiologically, emotionally and spiritually) that we simply collapsed into a heap to rethink our strategies.
Our new backyard in our home in San Diego had ample room to build our own aquaponics system, just for us, so with the help of our friend, Lane McClelland, we put up a small 10 x 16′ aquaponics system on our sundeck which took about a week to complete. After we rested and Phyllis' health began to improve, we planted our small farm in our backyard (photo on left) and provided tours again on a very limited basis. After marking our third year in the business of selling Portable Farms®, we began receiving an increase in international inquiries which forced us to rethink how to sell the farms globally. After months of work and fully redesigning our systems to be much more effective and able to incorporate local materials anywhere in the world, we relaunched our marketing under a technology licensing structure. This allowed us to sell the technology to companies or individuals for defined territories anywhere in the world.
Our first international technology license was sold in Botswana, Africa. The License Holder, a major construction company with thirty years of experience, had been searching for 2½ years for the perfect aquaponics system to bring to their country. After extensive research, they approached us with the request to become the premier License Holder for Botswana, Africa to fulfill their plans to sell fish and vegetables to local markets near each installation. The License Holder anticipates direct government involvement for the wide-spread installation of Portable Farms® in Botswana because of the country's need for fresh food.
The project included a visitor's center, three commercial sized Portable Farms® Aquaponics System Units, a fish processing center, a farmers market, and upgraded utilities for the area. The License Holder's company recently completed the largest fish hatchery in Southern Africa. After extensive research, he approached us with the request to become the premier License Holder for Portable Farms technology in Botswana, Africa.
The License Holder is quoted as saying, "After studying various aquaponics systems throughout the world and attending several trainings, I chose Portable Farms® because of three key features: One, the systems don't require constant monitoring and cleaning, and two, they can be operated by semi-skilled labor, and three, they focus on sustainability." The initial crops chosen by the license holder based on local demand are tomatoes, lettuce, cucumbers and herbs. The 10,000 sq ft (1,000 M2) Portable Farms® in Botswana produces 60,000 vegetables and 21,000 pounds (9,000 kg) of tilapia fish, per year to be sold locally. The Technology License was assigned for the entire country of Botswana to fulfill his company's plans to sell fish and vegetables to local markets near each installation. He anticipates direct government involvement for the wide-spread installation of Portable Farms® in Botswana because of the country's need for fresh food. The Botswana project includes a visitor's center, three 10,000 sq ft Portable Farms® Aquaponics System units, a fish processing center, a farmers market, and upgraded utilities for the area. READ TESTIMONIAL FROM BOTSWANA LICENSE HOLDER:  CLICK HERE.
View a  2 minute video clip of the interior of 16 x 33′ Portable Farms® Aquaponics Systems 
We launched the educational arm of our company,

Aquaponics University

, on September 1, 2011, to offer an online training course for aquaponics with education to assemble and operate our technology with a Portable Farms Kit containing our technology to build their own Portable Farms Aquaponics System.
Then, we began focusing our efforts on expanding the Technology Licensing aspect of our business to cover as much territory as possible and make Portable Farms Aquaponics Systems available anywhere in the world
In 2010 and 2011, two very successful 'tropical' installations were designed and built in Latin America to test the systems in areas of high heat and high humidity.
In December 2011, Portable Farms® expanded to a new license holder in Lagos, Nigeria.
In April 2012, we relocated corporate headquarters to North San Diego County, California and built an Experimental and Research Center to test a variety of fish, plants and even hydroponic growing.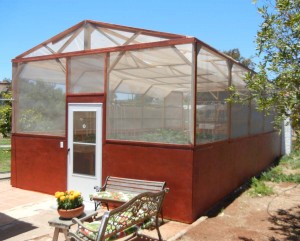 Portable Farms® Experimental and Research Center, San Diego, California
In July 2012, Phil Estes, P.E., joined Portable Farms® to provide Civil Engineering and our new 'design and build' component and services to our clients.
June 2013, United States Patent and Trademark Office granted PFAS LLC the Registered Trademark, Portable Farms®.
January 2013: PFAS LLC  celebrates 5 years in business.
August 1, 2013: PFAS LLC relocated corporate headquarters from Southern California to Southern Florida.
Spring 2013; PFAS LLC has continued to refine our systems so they will operate in any climate, in any season, anywhere in the world. We continue to work with scientists and engineers to refine every facet of our system to assure it can be successfully operated by semi-skilled labor.
Since June 2008, Colle and Phyllis Davis provided 7,000 private tours for their Portable Farms® Aquaponics Systems.
BEFORE: Gravel Grow Trays in a Portable Farms® Aquaponics System with Colle Davis, Inventor, Portable Farms® Aquaponics Systems –  before planting
AFTER: 40 Days After Planting with Colle Davis, Inventor, Portable Farms® Aquaponics Systems. Many green leafy organic vegetables are already READY TO HARVEST and other blooming plants already have blossoms and are ready to produce organic fruit or vegetables after only 40 days (such as tomatoes, peppers, green beans, zucchini, and cucumbers). Portable Farms® grow enormous amounts of healthy, organic, nutritious food in small spaces. This small farm feeds TEN adults . . . FOREVER. This greenhouse is 16 x 33′ (528 square feet) and contains 264 square feet of Grow Tray space.
And our company began to grow . . . globally.
January 7, 2014: PFAS LLC  celebrates 6 years in business. PFAS LLC continues to expand globally. We now have Portable Farms® Aquaponics Systems installed in eight countries around the world.
August 9, 2014: PFAS LLC continues to sell our Portable Farms® Aquaponics Systems globally and we now have installations in 11 countries around the world.  We have now installed a new design for our aquaponics systems continue to refine our technology and growing techniques as well as installing our systems in a screened lanai instead of a greenhouse and installing a 100 watt solar panel so our Portable Farms® Aquaponics Systems is now officially  OFF GRID.
September 14, 2015: PFAS LLC has officially submitted a 40-page Special Report to the Leaders of the United Nations and the European Union.  – A Sustainable Solution: A Locally Grown Food & Jobs Creation Program (LGF-JCP) – Created to Feed and Create Jobs for Displaced Persons and Asylum Seekers. Urban-Focused Food Hyper-Production with Portable Farms® Aquaponics Systems (utility patent application filed 12/23/2014) – Investment range US$250,000 to US$50,000,000 – Local Semi-skilled Labor Jobs Created under each Funded Program.
December 1, 2015: PFAS LLC  celebrates 7 years in business.To be closer to Washington DC and New York City, PFAS has relocated to the Commonwealth of Virginia as we continue to market Portable Farms to a global customer base.
February 2016: PFAS LLC  celebrates 8 years in business. PFAS LLC and Concept to Licensing LLC were established as legal entities in the State of Virginia.
June 2017: PFAS LLC  celebrates 9 years in business.PFAS LLC has now sold Portable Farms® Aquaponics Systems in 16 countries, almost all 50 states and 10 Canadian Provinces.
January 2018: PFAS LLC  celebrates 10 years in business. PFAS LLC updated and publicized our Terms of Service,  Disclaimer, Privacy Policy and Conditions of Use.
January 2019: PFAS LLC  celebrates 11 years in business. We updated and publicized our Terms of Service,  Disclaimer, Privacy Policy and Conditions of Use. PFAS LLC has now sold Portable Farms® Aquaponics Systems in 25 countries and all 50 states and 10 Canadian Provinces.
Thank you for reading our story and if you have comments or questions, please email us at the address below.
Regards,
Colle and Phyllis Davis
CEO and President of Portable Farms® Aquaponics Systems & Inventors