Feeding the Hungry with Portable Farms®
– by Colle and Phyllis Davis

As we find ourselves in the midst of pandemic and unemployment, there is a way to help those as close as your family or as inclusive as your community or even a larger section of the earth by installing an aquaponics system.
Now you or your organization can really make a difference in people's lives, forever, by feeding people and providing employment to those who need it most.
Our article on the Portable Farms® website, Feeding a Family of Five, went around the world in 24 hours and drew interest from readers in over 140 countries. After all, our loyal readers are looking for immediate solutions to their own food needs. They want to avoid worrying about the cost of food, relying on coupons, tainted food, and staying current on sales from local grocery stores; they're interested in creating a never-ending supply of fresh, pesticide free food near their kitchen so they never have to buy their table vegetables at their grocery store again, EVER.
Please note: The majority of the food grown in Portable Farms® that is not consumed by the owners MUST be sold and not given away to those in need. Why? Because the focus of donor funding always shifts, over time, to various causes and if (for whatever reason) the funders or donors who are supplying the money for the ongoing costs of labor, water, electricity, etc., required to operate a Portable Farm decide to reallocate that funding to another cause, the aquaponics system will eventually fail. While good deeds are encouraged in the world, nothing (not even funding) lasts forever. However, if food grown in Portable Farms® is SOLD to pay the necessary operating expenses for the Portable Farm, the operation has a chance for long-term survival in that community.
The question we have received most often about community aquaponics installations is:  "How can a larger group use an aquaponics system to become more locally self reliant?"
Here is our answer: "By using the same formula of 25 sq ft to feed one adult, any group can sit down and figure out what size system they need to feed their members or target audience. For example, if a group wants to feed 240 people, they would need 6,000 square feet of grow space which fits perfectly into a 10,000 sq ft greenhouse in ¼ acre. That will provide them with most of their table vegetables and fish, a regular source of healthy protein, forever. It would not include root vegetables like potatoes. carrots nor legumes and grains."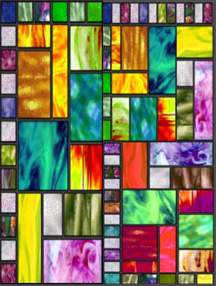 If your organization is focused on ways to help the children in your community or somewhere else in the world, the same formula can be applied. In many cases, part of that help can also include jobs for their parents and help teach the children about 'the cycle of life' and the value and benefits of healthy nutritional habits. 
A religious organization can very easily address the needs of their congregation or a target group that they are assisting by using the same 'people to grow space' formula. For a group of one hundred persons in need, a PFAS Unit containing only 4,000 sq ft of enclosed space will do the job. That is a greenhouse only 50 x 80 feet. Nearly every religious organization has that much space in their parking lot or in an open area next to their main church building. This size will provide all of the table vegetables and some of the fish needs for the 100 people or it will also help supplement the needs of nearly twice that many people.
Community groups can also start a locally supported installation and be able to leverage their resources to a much greater degree with an investment in a permanent food-production facility run by local semi-skilled labor. The opportunity to serve the community and actually have the system help pay for itself over time is a huge advantage over nearly any other source of food items. Plus, it offers employment to a few of the locals 'in need' for a permanent full time job.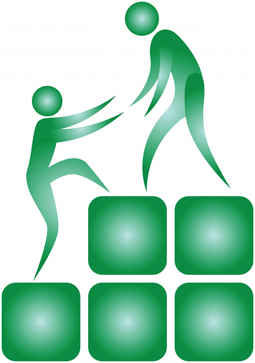 Even nonprofit organizations can step in and serve their community in a way that outlasts the original donor's money. By using donor money, they can erect one or more Units, perhaps under the name of the donor, and the system becomes an income-generating fixture to the organization, or at least self sustaining investment, as it serves the target group. Even programs that are designed to provide 'in-home help' can benefit from having an aquaponics system on site or close by to provide food for the recipients.
For those who wish to give to, and to support those who are less fortunate, our aquaponics systems are a way to leverage their giving. By setting up a foundation or charity which actually owns the installations, an individual, or family, or organization can dramatically impact the lives of those they wish to help and insure their money is put to work doing the most possible good.
---