Trending: Eating Locally Grown Food
– by Colle and Phyllis Davis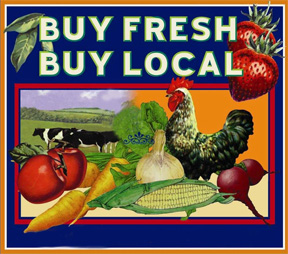 Sales from locally grown foods have increased 20% PER YEAR over the past ten years with output reaching nearly $11 billion nationwide in the US.
There is a growing movement across the world to secure and eat organic or at least locally grown foods to increase local economies and reduce the carbon footprint. The movement has become so powerful and wide spread that nearly every major supermarket in the world carries some organic/locally grown food for their discerning customers.
According to the University of Florida, "Buying locally grown foods decreases dependence on petroleum, a non-renewable energy source. One-fifth of all petroleum used in the United States is used in agriculture. Some statistics show that the average distance food travels in distribution is 1,500 miles. By learning to eat foods that are locally available and in season, families can do their part to save energy. By buying local, you can conserve the large amount of energy used in both the packaging and shipping of food."
Build a Portable Farms Aquaponics System to take advantage of a cutting-edge and water saving technology to safeguard your family's health and your greenhouse extends your growing season very nicely, and you then can have complete control of what you grow, what you feed your plants and most importantly, what you are feeding your family.
The NEW Enhanced PFAS also has other advantages: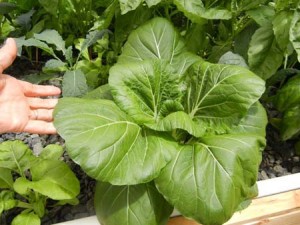 No pesticides are ever used
– – – Less water use than any other type of commercial growing system available today
– – – The waste water is a valuable fertilizer that can be used on other crops or sold at a profit
– – – Waist high work area
– – – No single point of failure
– – – No weeding – ever
– – –  Watering is automatic
– – – No soil or dirt inside the building
PFAS LLC recommends the following ENHANCEMENTS to a regular PFAS installation:
– – – The addition of micro-nutrients that include iron, magnesium, calcium and potassium and 53 other vital minerals are supplied with organic FF-Mineral Rock Dust
– – – High performance greenhouse coverings that protect from weather extremes.
– – – Insulation of all walls and roof that do not contribute direct sunlight to the grow trays
– – – Grow lights capable of providing maximum full spectrum lighting for both greens and blooming plants.
– – – Inert growing medium for planting seeds
– – – Trellis installation for maximum vertical growing for blooming plants
– – – Low cost fish tank heaters
– – – Automatic water leveling system for fish tanks.