Become a Millionaire on One Acre with Aquaponics 
– by Colle Davis, Phil Estes and Phyllis Davis
THIS ARTICLE HAS BEEN REPOSTED BY POPULAR DEMAND on November 28, 2014
http://portablefarms.com is ranked in the top 224,619 websites in the United States
and in the top 475,180 websites in the world. – Alexa.com November 17, 2014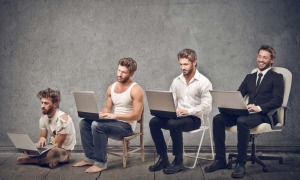 The most common request we receive from those would like to become commercial aquaponics farmers is from people who already have the land and want to begin to cover it in aquaponics installations, BUT they do not have the money to make the initial large investment.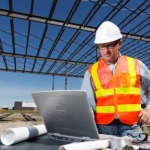 One acre of flat, level land covered with four Portable Farms® Aquaponics Systems can make you a millionaire and with an ongoing income of over $300,000 from the full acre per year NET. To fund this size operation all at one time requires approximately US$1.2Million. Here are several scenarios that demonstrate how to achieve this level of success is stages over time.
Your personal situation will obviously differ from these specific instances, but you can use these scenarios as examples and then adjust them for your unique situation.
Much of this information can be found in our Executive Summary Report available from PFAS LLC. after completing a Mutual Non Disclosure Agreement.
First we have to make some basic assumptions so we are all on the same page:
Assumptions:
Land cost is not a factor – meaning the land is owned or leased at a low rate already
You have access to $200,000 of capital or the ability to borrow that much
Hard work is not a problem
Marketing is a passion and a way of life for you
You or your partners have successfully operated a growing business for more than 5 years
You are willing to invest the time to prepare a quality business plan before you begin.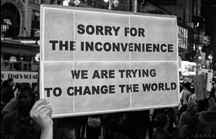 Five Suggested Scenarios and Options for Beginning your Aquaponics Business:  
You already own the land and it has access to electricity and water and it is mostly flat and level.  While solar power and well water are options, they come with additional costs. This land is located near your potential markets for selling your food, and you do not have the investment capital to begin the project. Currently, your land is not paying you anything in return but you are paying taxes on it, and there are other normal expenses that you incur by owning it.
(Brace yourself, this suggestion may hurt . . . )
Sell enough of your land to fund the first acre or even the first 10,000 sq. ft. aquaponics installation. That way, it is your money you are investing in your own aquaponics business and you are paying yourself back with interest. For example, the 'average' size of currently owned acreage of those we have talked with, is 10 to 12 acres (the range is from 2 acres to several thousand acres). If a portion of this land was sold, even most of it, the project could be at least partially funded from the proceeds.
Refinance the land and use the proceeds to build the first aquaponics installation(s). This may or may not please your banker, but he will enjoy being paid back in a few years.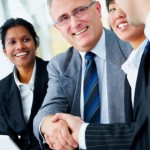 Find some partners to fund the installation of the aquaponics installation on your land. Be the 'land guy' and be willing to structure the deal so you are the last to be paid off. After all, it is your land and the installation is on your property and it will be producing income far into the future. You may even want to structure the deal to pay off your partners in total, first, and then you will continue to receive all the income for yourself.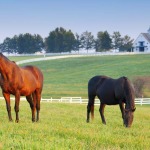 You don't own the land but you know someone who does own it, and you are willing to do all the work to make this project happen. Ask them for permission for you to use one acre of their land for aquaponics installations for a piece of the action. In layman's terms this means they receive some of the profits. Approach several other investors to fund the installations and then you would provide the hard work of operating the commercial aquaponics system. This is the hardest scenario to accomplish UNLESS you have a proven track record running businesses.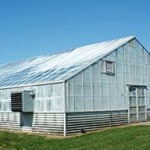 Find a number of existing greenhouses in your area that you can lease and then install the Portable Farms Aquaponics Systems Modules to fit the greenhouse(s). Then use this installation to generate the capital needed to finance the expansion of additional units on your unused property. The upfront cost of doing this is a fraction of the cost of building from scratch.
Okay, enough with the options, let's get down to the numbers.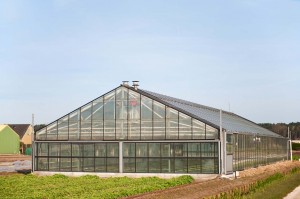 A single 10,000 sq. ft. greenhouse structure, just the building, NOT the PFAS Technology, has an initial capital cost of US$130,000 to US$230,000 (depending on the cost of the greenhouse you choose) but does not include the land/property costs
A single 10,000 sq. ft. facility can hold approximately 30 Portable Farms® Aquaponics Systems Modules costing from $80,000 to $100,000,

installed

The ROI can be from 2 to 4 years depending on your markets and the crops you choose to grow and sell
Payroll for two full time employees to operate a single commercial PFAS Unit (30 modules)
The Net-Net for this example is US$100,000 per year
Four PFAS Units (120 modules) are needed to be a millionaire
Four PFAS Units will require approximately US$1,000,000 of initial investment.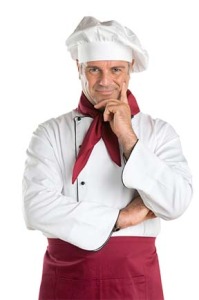 To start, do your homework, complete your marketing survey, talk to the casino, high end restaurant and resort hotel chefs to see how much of their weekly produce they are willing to buy from you. Talk to at least TEN chefs, add the numbers of different vegetables they are requesting together, divide by two (this gives you the built in expansion for your business) and design your installation to fulfill that amount of produce by the end of your first year of production.
Yep, it's a LOT of hard work, focus, yours and/or other people's money and a dedication to bringing the finest food on the planet to your market that can make you a millionaire is a few short years. You actually have to do the work to get there. PFAS LLC's Portable Farms® Aquaponics Systems technology is one way to have fun in the process.