Backyard Aquaponics is FUN & EASY
– by Colle and Phyllis Davis
READ THE ENTIRE AQUAPONICS COURSE OUTLINE: CLICK HERE.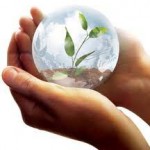 The suggestions in this article cover the alternatives and additional information available to enhance your backyard aquaponics installation to help your family become more self-sustaining and less dependent on transported food and yes, even healthier.
We have included solar and other alternative power sources, use of catchment for water, seed selection, integration with other growing methods and several other topics to increase the impact your new aquaponics system will have on you, your family and the world.
The aquaponics system that you are installing into your backyard will be unique to YOU and YOUR design choices for the overall look and feel of your system. There will not be another one like it on the planet. Even if you build two systems that are side-by-side and are exactly the same, they will function differently.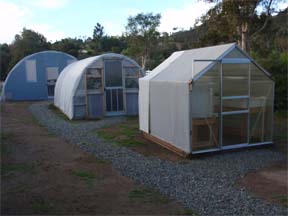 We do NOT NOT NOT RECOMMEND HOOP HOUSES FOR AQUAPONICS. We learned the HARD WAY. (Reasons stated below.)
These hoop houses for aquaponics systems were not as effective as we would have hoped because there was not enough air space above the grow trays for proper air circulation and the walls would get hot and burn the plant's leaves and it would also heat the gravel in the grow trays and burn the plant's roots. We do NOT recommend hoop houses for aquaponics unless they are set on a stem wall and there is an aisle between the wall and the tray. We learned the hard way and we've spent many years strongly suggesting to people to allow between 8′ and 10′ space above their grow trays!
View this 1 minute video clip of the interior of the Portable Farms Experimental and Research Center in North San Diego County, California, and see the three trays mentioned in the section below.
If your pH in your fish tanks is higher than 7, your plants won't be able to absorb the necessary nutrients in the water to grow to healthy plants.
Most commercial installations experience this same oddity of varying pH readings in their fish tanks too.
Powering a backyard aquaponics system with solar power is incredibly simply and inexpensive. Because nearly all of the electrical power needed in an aquaponics system in needed during the daylight hours, the storage can be much smaller than that for a house or garage. Here is a suggestion that we actually did for one of our farms:
Using a 45 watt panel (or three 15 watt panels) a controller, an inverter, and one or two deep cycle batteries will make your installation 'off the grid' and as subject to interruptions as a grid-connected unit. If you have access to a wind generator, you can also use it to charge the batteries.

In many areas, water is a limiting factor and using the runoff from the greenhouse itself and that from the house/garage will – in nearly every case – provide more than enough water to operate the aquaponics system. The use of rainwater storage is very straight forward and even if you need to have a small pump to move the water to the fish tank(s) because the tanks are below their level it is a tiny amount of energy and the use of the rainwater takes you completely off the grid.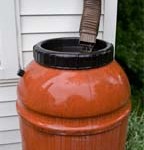 Seed selection is up to you. We mostly use organic seeds and we NEVER use GMO seeds of any kind. Often we are asked about saving seeds. If you want to save seeds from flowering plants it may be fine to let a pepper or tomato or cucumber go past their normal harvest for seeds, but greens take so long to flower, that it's almost never a good idea to take up the grow space to provide your own seeds. Again this is entirely up to you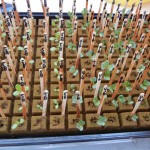 Seeds are planted in an inert medium prior to replanting in the grow trays.
Because Portable Farms move the heavy fish waste lumps to a clarifier, we recommend using it to fertilize plants outside the farm. Because this 'waste water' is high in nutrients and is completely non-toxic, reuse it on fruit trees, roses, lawns, gardens and anywhere else you can apply compost. It is also a wonderful addition to compost because of it high nitrogen content. Some installations have ever sold the 'waste' as an organic fertilizer because they have no room to use it themselves.
Add the fish waste to your composting as a way of adding a higher nitrogen source.
There you have the steps necessary for becoming a backyard aquaponics farmer.
GOOD LUCK and happy growing!
LEARN FROM US: CLICK HERE.