Grow Your Own
– by Colle and Phyllis Davis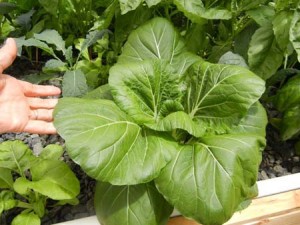 What arrives in your food is of critical importance to you and your family. For example, the arrival of a tarantula in a bunch of bananas you bring home is bound to be a truly momentous occasion, very exciting, very traumatic and talked about as family legend for several generations.
What about less traumatic and less noticeable things such as chemicals used to kill insects or fungus or used for some other reason we don't know about coming home in your food? Can minute quantities of these substance harm your family? Who can you trust when it comes to the food you have to eat to stay alive?
If growing your own food is safer and offers food  security FOREVER then it's time for you to  consider installing your own Portable Farms® Aquaponics System to protect you and your family. Besides, it's FUN AND EASY and is a great family project that requires less than 15 minutes per day to feed a family of 8: plant, harvest and feed the fish and repeat the next day.
"The overwhelming majority of pesticides used on U.S. farms do not show up on our food. And yet,

93% of Americans tested by the CDC had metabolites of chlorpyrifos — a nuerotoxic insectide — in their urine. Banned from home use because of its risks to children, chlorpyrifos is part of a family of pesticides (organophosphates) linked to ADHD.
99% of Americans tested positive for DDT degradants, even though DDT hasn't been used in the U.S. since 1972. Women who were exposed to DDT as girls are 5 times more likely to develop breast cancer.
How is it that these two pesticides are found in over 90% of Americans through the food we eat?" – Pesticide Action Network, North America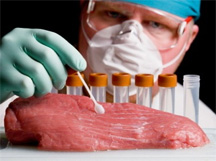 Don't even bother to trust the Government to safeguard your family's health and well being at a level that you feel comfortable with accepting? Probably not at this point in time. The track record of governments around the world very clearing demonstrates a callous disregard for the health and safety of food. Yes, there are regulations regarding 'food safety' but it's almost impossible to monitor every bunch of bananas or every head of lettuce that is shipped to your local market.
Sales from locally grown foods have increased 20% PER YEAR over the past ten years with output reaching nearly $11 billion nationwide in the US.
According to the University of Florida, 'Locally grown food is just what it sounds like–food which is grown near where you live. Buying food from within your community can help preserve habitat for wildlife, save energy, and grow your local economy.'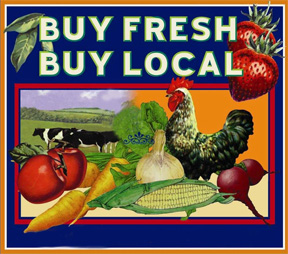 There is a growing movement across the world to secure and eat organic or at least locally grown foods to increase local economies and reduce the carbon footprint. The movement has become so powerful and wide spread that nearly every major supermarket in the world carries some organic/locally grown food for their discerning customers.  The movement also has pushed seed sales to new heights as more and more people have begin to plant some vegetables for their families so they can control the quality of the food they eat.
To this home-grown movement, add in the idea that the cost of transportation, if it continues to be available, will increase over time. This means that the cost of food will continue to raise and you will receive less and less value for your money.
According to the University of Florida, "Buying locally grown foods decreases dependence on petroleum, a non-renewable energy source. One-fifth of all petroleum used in the United States is used in agriculture. Some statistics show that the average distance food travels in distribution is 1,500 miles. By learning to eat foods that are locally available and in season, families can do their part to save energy. By buying local, you can conserve the large amount of energy used in both the packaging and shipping of food."
Ah, a solution is already here: Build a Portable Farms Aquaponics System to take advantage of a cutting-edge and water saving technology to safeguard your family's health and your greenhouse extends your growing season very nicely, and you then can have complete control of what you grow, what you feed your plants and most importantly, what you are feeding your family.
The NEW Enhanced Portable Farms® Aquaponics Systems actually deliver a slight excess of everything the plants need, even the light, so every plant always have the perfect conditions for maximum growth. The NEW Enhanced PFAS also has other advantages:
No pesticides are ever used
– – – Less water use than any other type of commercial growing system available today
– – – The waste water is a valuable fertilizer that can be used on other crops or sold at a profit
– – – Waist high work area
– – – No single point of failure
– – – No weeding – ever
– – –  Watering is automatic
– – – No soil or dirt inside the building
PFAS LLC recommends the following ENHANCEMENTS to a regular PFAS installation:
– – – The addition of micro-nutrients that include iron, magnesium, calcium and potassium and 53 other vital minerals are supplied with organic FF-Mineral Rock Dust
– – – High performance greenhouse coverings that protect from weather extremes.
– – – Insulation of all walls and roof that do not contribute direct sunlight to the grow trays
– – – Grow lights capable of providing maximum full spectrum lighting for both greens and blooming plants.
– – – Inert growing medium for planting seeds
– – – Trellis installation for maximum vertical growing for blooming plants
– – – Low cost fish tank heaters
– – – Automatic water leveling system for fish tanks.