Basic Grow Tables Sizes for an Aquaponics System
– By Colle and Phyllis Davis

READ THE ENTIRE AQUAPONICS COURSE OUTLINE: CLICK HERE.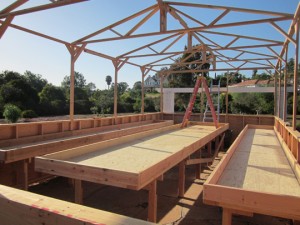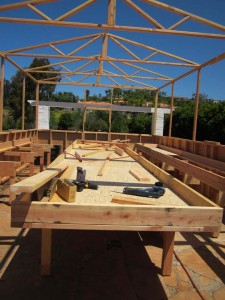 This installation includes the grow tray(s), fish tank(s) and other items necessary for your system to operate at its peak performance. The acceptable ratios of the components to each other to maximize your production and protect the system are covered in this article. Here are some parameters and ratios you will need to keep in mind when sizing and ordering materials:
The maximum comfortable distance for a person to reach across at counter-height is a width of 36 inches (1m), so a grow tray with only one side exposed can only be 36 inches wide. For a grow tray with both sides facing an aisle the maximum width can be six feet (1.85m).
The aisles need to be a minimum of 30 inches (.76m) for comfort and safety
The grow trays are restricted to 200 sq ft due for ease of working with aisles and carrying harvested vegetables out to the building.
Grow trays must be water proof and absolutely level in both directions. The most commonly built grow trays are wooden tray tables with pond liners.a savings of approximately 15 to 20% of the overall cost, but they are normally more work to build. They also have slightly lower operating expenses because they are easier to heat and cool.
---
Read Five New Ebooks About Aquaponics-Related Topics
Written by Colle and Phyllis Davis, Inventors, Portable Farms® Aquaponics Systems and Published in 2015
For more detailed information about these books: CLICK HERE.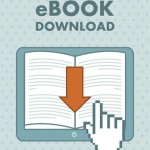 Listen to an important message from Colle Davis, Lead Inventor, Portable Farms® Aquaponics Systems

 Listen to Phyllis Davis tell you about AQUAPONICS GOLD.

An overview for those considering the option of installing an aquaponics system near their home.

This ebook discloses the facts, figures and formulas necessary for successful greenhouse and warehouse aquaponics growing. 

Let us show you HOW, WHY, WHAT, WHERE and HOW MUCH it costs to install your own solar powered system for YOUR aquaponics system.