The Footsteps of the Farmer are His Best Fertilizer
– by Colle and Phyllis Davis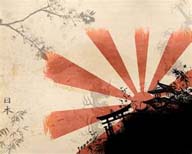 Old Japanese proverb (modern translation): "The closer you are to your plants and animals each day, the easier it is to observe and respond to their needs."
If you have ever raised children or lived on a farm, this wise proverb makes perfect sense.
The moral of the story is that when you are interacting with the food you are raising, you become very attuned to each plant and each animal and you are acutely aware of their needs on a daily basis. Then you can respond by providing them with exactly what they need to provide you with the finest food in the world. When you are in control of their world, you reap the benefits of your efforts.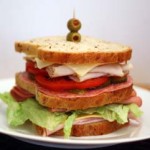 In today's modern urban life, the food that arrives at your table has been grown as quickly as possible to meet shipping requirements, then processed, packed, shipped, unpacked and sometimes processed again (repackaged, cooked and canned, or frozen) for your consumption. Many urban dwellers have no conception where their food comes from or how it arrives on their plate. Most don't care and do not want to be bothered with knowing.
There are however, a growing number of astute consumers who are becoming increasingly concerned about what they are eating and what effects are derived from the food that is available to their family. Some are requesting organic food to minimize the possibility of chemically induced contamination and some are even considering reducing their intake of meats. Meat consumption has gone down significantly in the US over the last few years and Meatless Mondays are gaining popularity as people make alternative food choices. Their influence can be seen in the growing variety of products available in regular supermarkets under the organic sections or labels.
Whole Foods definition of locally grown: "While only products that have traveled less than a day (7 or fewer hours by car or truck) can even be considered for a local designation, most stores have established even shorter maximum distances.

Wal-Mart's statements: "Wal-Mart's goal is to double sales of locally-sourced produce in the U.S., accounting for 9% of all the produce we sell. Progress: In the U.S., we increased locally sourced produce by 97% in 2011 alone, which accounts for 10% of all the produce we sell."

What about growing your own food? Even a tiny lettuce seed or tomato seed planted in sand in a coffee can is a start. The investment costs are negligible and the rewards are enormous. Expanding the idea a tiny bit by planting a window box or even a few seeds in a planter out on your patio. Oh, wait, winter is coming, how about planting some lettuce in a shallow tray placed in the window and turned every day. Do you have an aquarium? Use some of the fish water to water your tiny seedlings to create an open aquaponics system. Fish and plants separated and cared for by a human toting the water. The joy you will feel when you harvest your first plant is hard to describe.
That is a start. Next step is building a tiny aquaponics system using some grow lights. Now you are raising some of your own food. Proud barely covers your feelings when you sit down at your dining table to enjoy food grown by your own hands.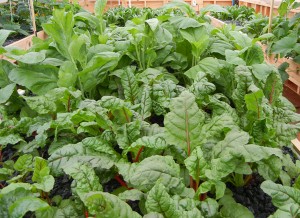 Now a real aquaponics system idea begins to nag at your imagination. You start to sketch out tray layouts, figure out how much space to use for each person in your household and get the wet itch to have a larger and productive aquaponics system. The day is fast approaching where you are going to raise a major portion of the food your family consumes. Congratulations.
PFAS LLC may have a possible solution to raising more of your own food. A garden in a climatically adapted structure is incredibly stimulating and restful as well as producing large amounts of food. The more food you grow and care for, the better, safer and more nutritious it is for your family. Interestingly, in many cases the food actually costs less than the food from the store and it certainly has a much smaller carbon footprint.
By the way, Portable Farms® Aquaponics Systems only require 25 sq ft to feed an adult their surface vegetable forever. LEARN MORE:  CLICK HERE.
---
Read Five New Ebooks About Aquaponics-Related Topics
Written by Colle and Phyllis Davis, Inventors, Portable Farms® Aquaponics Systems and Published in 2015
For more detailed information about these books: CLICK HERE.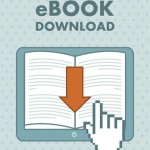 Listen to an important message from Colle Davis, Lead Inventor, Portable Farms® Aquaponics Systems

 Listen to Phyllis Davis tell you about AQUAPONICS GOLD.

An overview for those considering the option of installing an aquaponics system near their home.

This ebook discloses the facts, figures and formulas necessary for successful greenhouse and warehouse aquaponics growing. 

Let us show you HOW, WHY, WHAT, WHERE and HOW MUCH it costs to install your own solar powered system for YOUR aquaponics system.