LICENSE OUR  PORTABLE FARMS® TECHNOLOGY
World Domination through Aquaponics
- By Colle and Phyllis Davis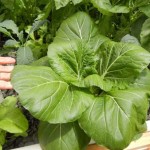 The world of aquaponics has been extremely small but it is a growing trend. There is tremendous interest in aquaponics and every day we see people moving from being 'interested' in aquaponics to owning their own systems.
In the years since we began offering Portable Farms® Aquaponics Systems for sale, the total references to the word 'aquaponics' has grown from less than one hundred in a search engine to hundreds of millions of references since June 2008.
http://portablefarms.com is ranked in the top 79,300 websites
in the United States and in the top 354,460 websites in the world.
– 04/06/2014 – Ranking by Alexa.com
There are literally millions of websites that talk about backyard aquaponics systems and teach:
• How to build small family aquaponics systems
• What foods to raise and how to raise them
• Problems, solutions and a huge amount of inaccurate information that is currently available.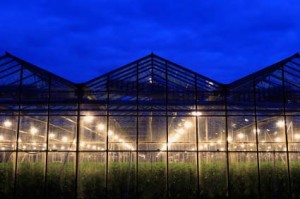 The world of commercial aquaponics is even smaller and yet it too is growing very quickly as the recognition that locally grown, pesticide-free food brings a premium price all over the world. The main differences in commercial systems are that they are much more expensive and yet they actually have to have the ability to pay back the investors within a reasonable amount of time, with a realistic Return on Investment (ROI). The key to success is to have a through local marketing study done before any money is invested in an installation. Your market will dictate the output and the success of your investment.
Most commercial aquaponic systems are of the float or raft style installations and are dependent on one or a few large pumps to circulate large quantities of water on a continuous basis throughout the entire building. They also have complex filtering systems for the fish waste because a single tiny particle of fish feces on a root can kill the plant. An engineer is needed on staff to insure everything continues operating correctly because a single component failure can cause a catastrophic failure of the whole system. These type systems all contain a single point of failure, usually a large pump or pump control switch.
Float or raft systems are also limited in what they can grow because only greens and herbs can be grown in these type systems. Fruiting plants such as tomatoes, peppers, beans and cucumbers cannot be raised easily in them.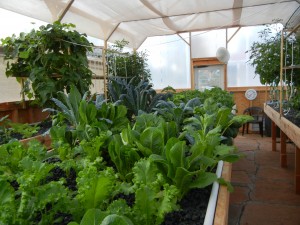 Now to a very different type system, Portable Farms® Aquaponics Systems, which are medium (gravel) based:
• There is no single point of failure
• They can be operated by a 15 year-old
• Portable Farms can grow almost any type of surface grown plants
• They can be operational and producing income in as little as 6 weeks after completing the first Modules
• They are also less expensive to build and much less expensive to operate of any currently available aquaponics system.
The main difference is the modularization of the system which creates redundancy and reduces failures to the absolute minimum. Any point of failure is confined to a single Module (200' sq. ft. of growing space) and thus will not affect the total operation by more than a few percentage points. Even if there is a failure in a single module, the system is designed for that module to sit without power for up to 12 hours with no harm to the fish or plants. With a manual backup, the period of time can be extended indefinitely.
This means that even if the electrical power goes off for the entire installation and the backup fails to engage, there is a 12-hour window of time to rectify the problem and bring the system back on line, with no harm to the system. An automatic notification system can be in place to insure the proper personnel are made aware of any power interruptions in the successful operations of the installation.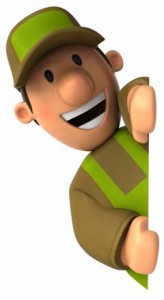 The day-to-day operators can be semi-skilled workers who have been trained by the company that provides the technology. PFAS LLC offers training for Portable Farms® Aquaponics Systems through Aquaponics University Portable Farms Aquaponics Systems Course© which trains one operator for every ten Modules purchased. The Operators become increasingly more skilled over time and as their expertise increase and the productivity of the Grow Tables themselves increases the first year, the actual output will be at least 20% higher the second and subsequent years than in the first year of production.
The energy needs for the Portable Farms® Aquaponics Systems' modules is so low that solar or other alternative power supplies are a very reasonable way to power the installations. An entire 10,000 sq ft (1,000m2) installation in a temperate climate will require about the same amount of power as a small three-bedroom home. The best part is that the energy needs are required during the same time of day as the maximum solar gain is available so the need for storage is much lower.
The 'waste' produced by the system is a valuable byproduct that can be sold to local gardeners or used on site for ground-grown vegetables, fruit trees, lawns or potted plants. It is non toxic, basically organic and can be handled by regular sanitary sewer systems.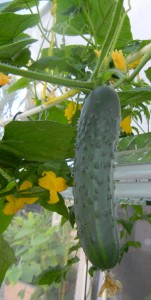 Now the best difference: Nearly all type of annual flowering/fruiting plants can be raised successfully in the Portable Farms® Aquaponics Systems, this 'other' aquaponics system. This means the really high-value crops like tomatoes, cucumbers, peppers of all kinds, zucchini, green beans, broccoli, bok choy, kale and others can join the lettuce, chards, greens, basil and local favorite greens in the same installation. Now your local markets can be supplied year round with the finest locally grown, pesticide free vegetables of their choice and fish.
How do you invest in the commercial Portable Farms® Aquaponics Systems? There are actually several paths depending on your specific location, project size, capacity to handle the maintenance and operations of a business and the amount of capital available for investment.
1. A single commercial installation of 8,000 to 10,000 sq ft (we call this the starter package) where your total cost will be in the range of US$275,000 to US$330,000 depending mostly on the cost of the climatically-adapted greenhouse or building. This DOES NOT INCLUDE LAND COST.
The ROI is in the three to five year range depending on your crops grown and relationships to local markets.
The amount of this investment which actually goes to PFAS LLC is approximately US$68,000 or between 24% and 20% of the total capital cost. This type installation is covered under a SITE LICENSE and is perpetual.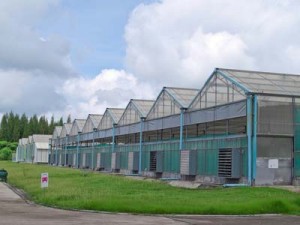 2. Multiple commercial-unit installations can be built at or near the same site. They may also be spread over a small city to facilitate distribution of the production. This arrangement is also covered under a SITE LICENSE and is perpetual. [There is a major restriction with a Site License requiring that you may not build sell to or build installations for other investors nor duplicate the technology.]
3. A Territorial Portable Farms® Aquaponics Systems Technology License covering a specifically defined and agreed-to territory and owned by a company that has the capacity to build, operate and service installations within said territory.
This territory can be as small as a city or as large as a country. A minimum number of commercial size installations must be completed each year, there is an annual licensing renewal fee and a consulting package of help is included in the agreement.
The initial licensing fee is based on the population of the territory and is US$.03 per person with a minimum fee of US$100,000. The renewal fee in 10% of the initial fee.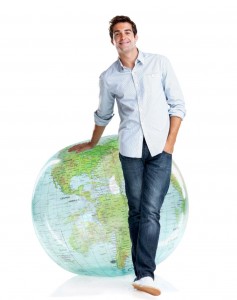 4. A Country Portable Farms® Aquaponics Systems Technology License covers an entire country. The Country PFAS Technology License for Botswana has been in place for three years now and is owned by the largest construction company in the country.
The main difference between the territorial and the country license is the technology transfer and the training of locals to build the technology in-country, the amount of consulting time available to assist in the development within the country and there are no minimum installations requirements. There is however an annual renewal fee that is required to maintain the License. Governments or corporations can own Country Portable Farms® Aquaponics Systems Technology Licenses.
A corporation may own several country licenses and/or territorial licenses. The main criteria for a Territorial or Country PFAS Technology License is: 'Can the organization actually build and service the installations they plan to install within their territory or country?' The added benefit of these type licenses is that they may also sell and install the Portable Farms® Aquaponics Systems backyard installations.
We receive hundreds of commercial inquiries each month for projects ranging from a single commercial installation to programs as large as several hundred acres (hectares). Most are in the planning stages and a few are up to the point of construction plans the preparation of the land being readied. These inquiries are from all over the world with concentrations is North America, Caribbean, Africa and the Middle East.
Now the best news: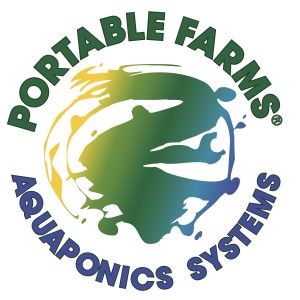 For the cost of a large Territorial or Country Portable Farms® Aquaponics Systems Technology License, you can buy the entire company, PFAS LLC.
If you can present a powerful CV including current business references, bank and banking references and a background as a successful business owner/investor, then consider buying the entire company. PFAS LLC is on the cusp of the largest expansion in the technology's history, our business has been doubling in size every year, the package includes the Portable Farms® Aquaponics Systems technology, the website, the newsletter, the URL and if you so choose, the founders as board members or advisors for up to three years.
These are the paths to success. You choose the one that best fits your skills, talents, abilities, contacts and budget. If you have the money to invest in a site license, territorial or country license, then send us your credentials and let's have a conversation.