Learn to Build a Grow Table for an Aquaponics System


– By Colle and Phyllis Davis



READ THE ENTIRE AQUAPONICS COURSE OUTLINE: CLICK HERE.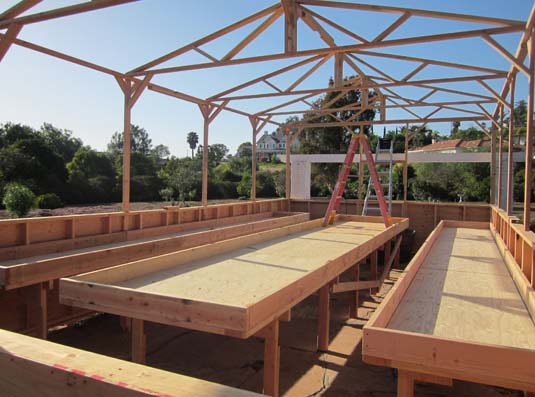 STEP ONE:

Build the Grow tables.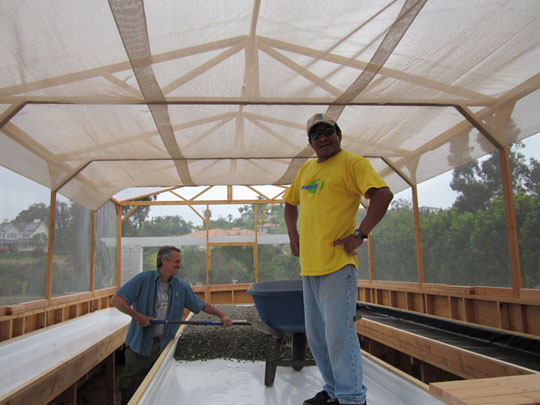 STEP 2:

  Colle Davis spreading gravel with Juan, his helper. FUN DAY!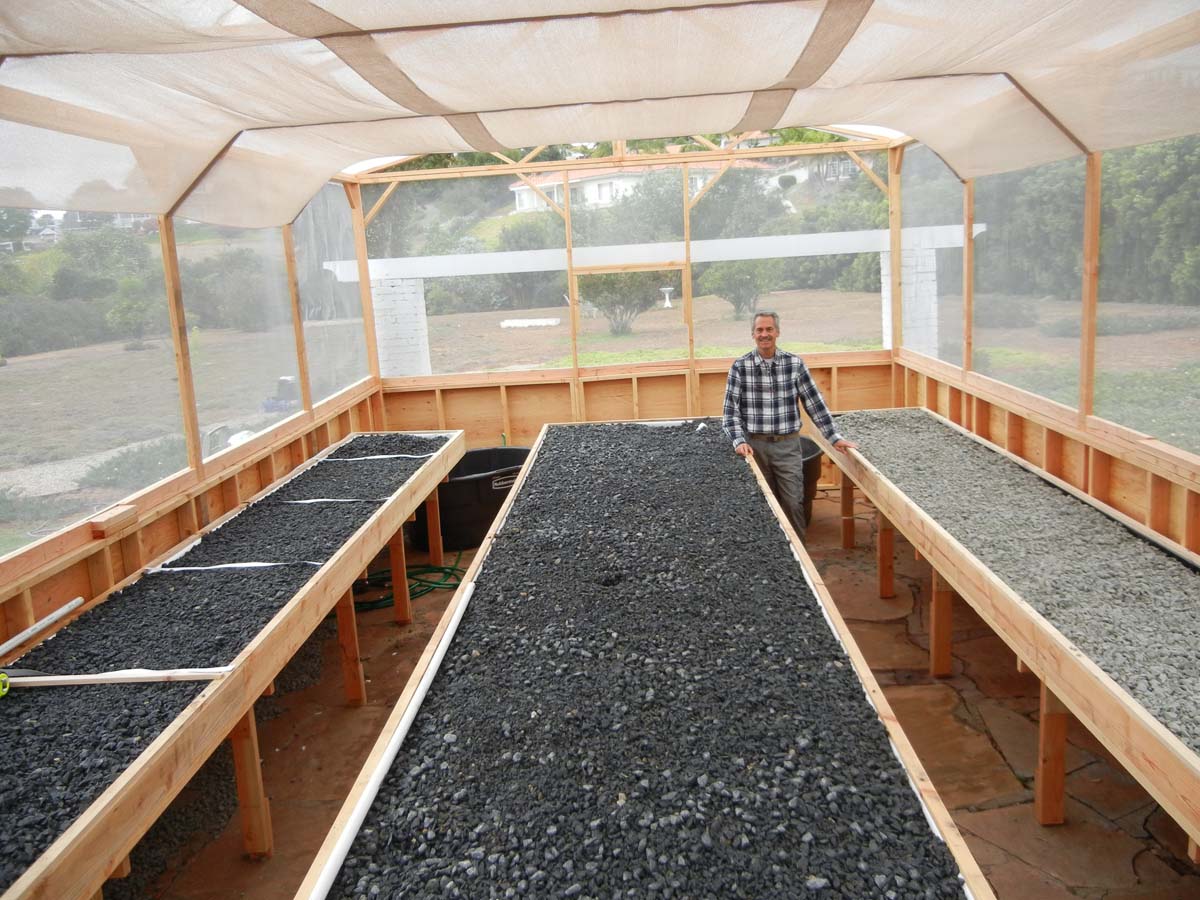 STEP 3: Later that same day.
The Grow Tables are now filled with gravel, the fish (tilapia) are happily swimming in the fish tanks (far ends of the grow tables) and now it's time to TURN ON the Portable Farm so the water can circulate twice during the day (20 minutes per fill) to fill the grow tables with nutrient rich water. After the grow tables are filled, then the water drains back into the fish tanks.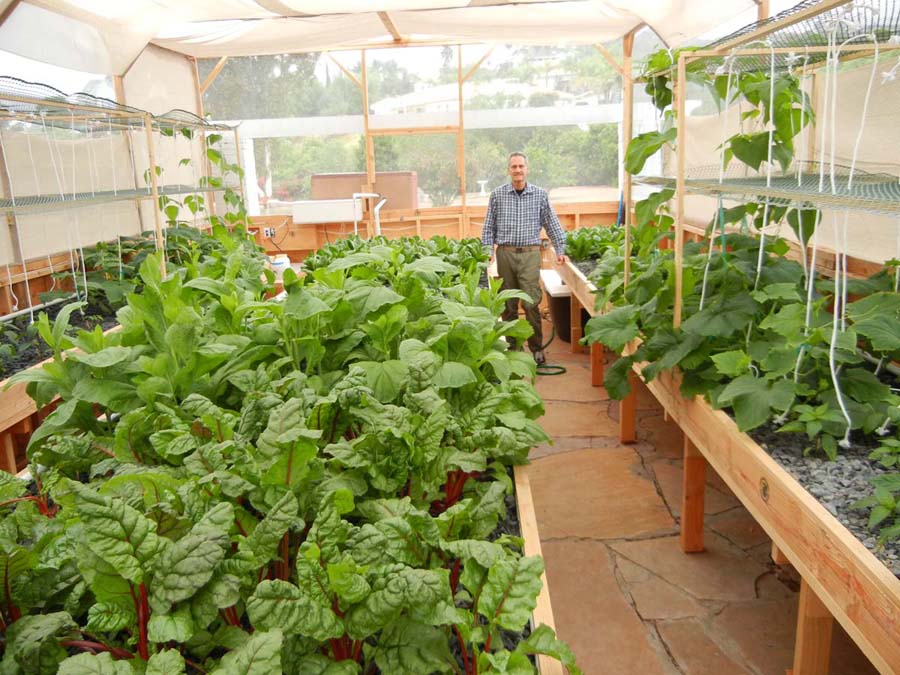 Step 4:
40-days after the Portable Farm has been turned on. Happy plants, happy fish and a happy Colle Davis, aquaponics farmer and inventor of Portable Farms Aquaponics Systems.