Meet the New Cavalier Family

Three Cavalier King Charles Spaniels- 3 Males for Sale
These pups are certified as 100% DNA Cavalier King Charles Spaniels.  Born February 22, 2022. The pups will be released to new owners last week of April 2022.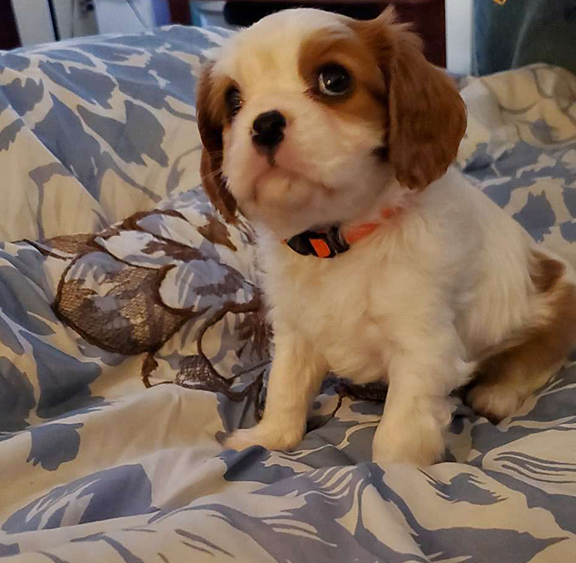 Nigel (definition), a person, usually male, who is unpopular with their peers, unfashionable, socially awkward and/or introverted. "He's such a Nigel, hanging around in the library all day by himself." Our 6-week old Nigel is none of these things. He's in the flow of life. He'll nap here and there. Sleep with a toy in his mouth. He eats with a flourish and then plays until he passes out.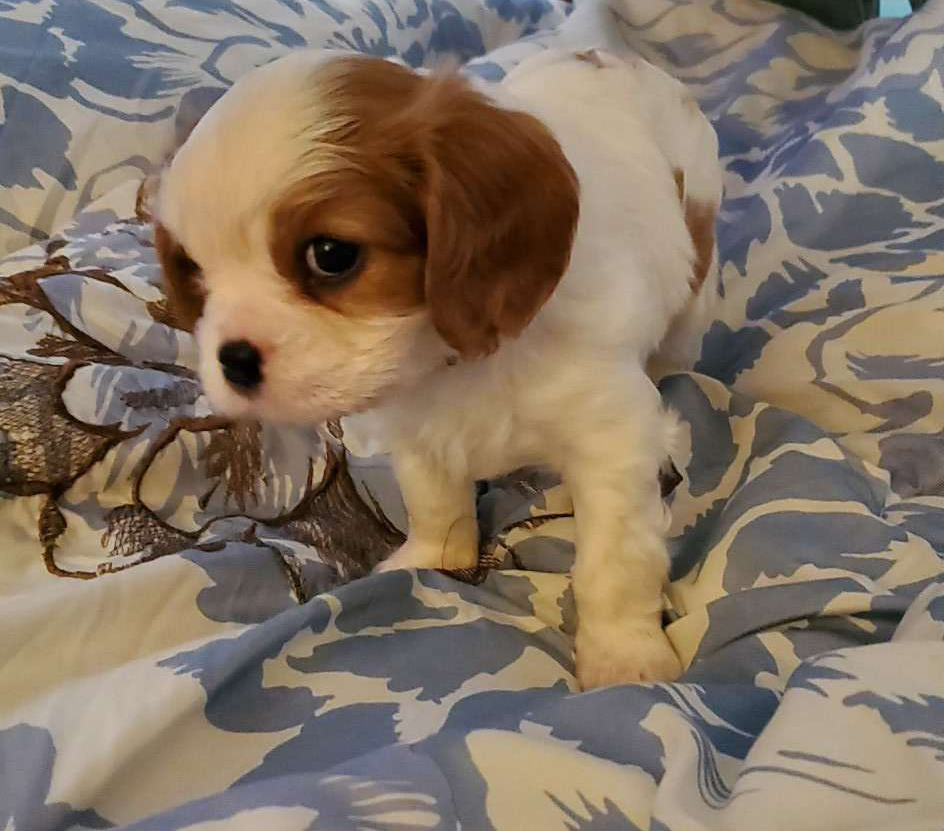 Freddy – Named after the late, great Freddy Mercury (RIP) of Queen and "HE WILL ROCK YOU." 
The searcher. The calm, steady detective who can discover a kibble under the couch, or a soft place to nap. There is lots of play in Freddy's young life. He is our explorer, our communicator. There's never a dull moment with Freddy's around.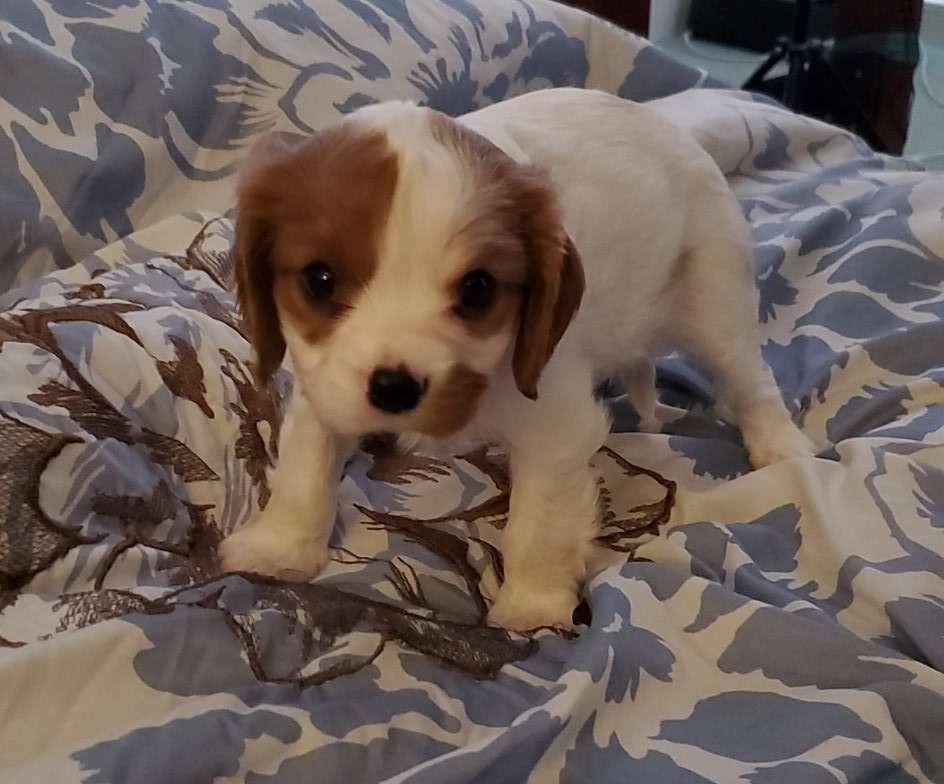 Denzel. Named after the actor, Denzel Washington. We would just like to say, "Thank you for fifty years of breaking barriers and succeeding. You be you."
Our Denzel is a half-back who swaggers. If there were leather jackets for pups, he'd be wearing one with the colar turned up. He's cool. Graceful and full of jazz hands.
If you're interested in owning a Male Cavalier King Charles Spaniel with  confirmation blood lines please call us. We are selling Freddy, Nigel, and Denzel for $2,000.00 each. Down payment to hold the pup is $400.00. You must collect the puppy in person when the pups are 10 weeks old, the last week of April 2022. 
We do not ship and please note, we are NOT breeders. This pup  is our pet. For more information, please contact
Phyllis Davis: pdavis@portablefarms.com  
804-467-3752 EST. Thank you!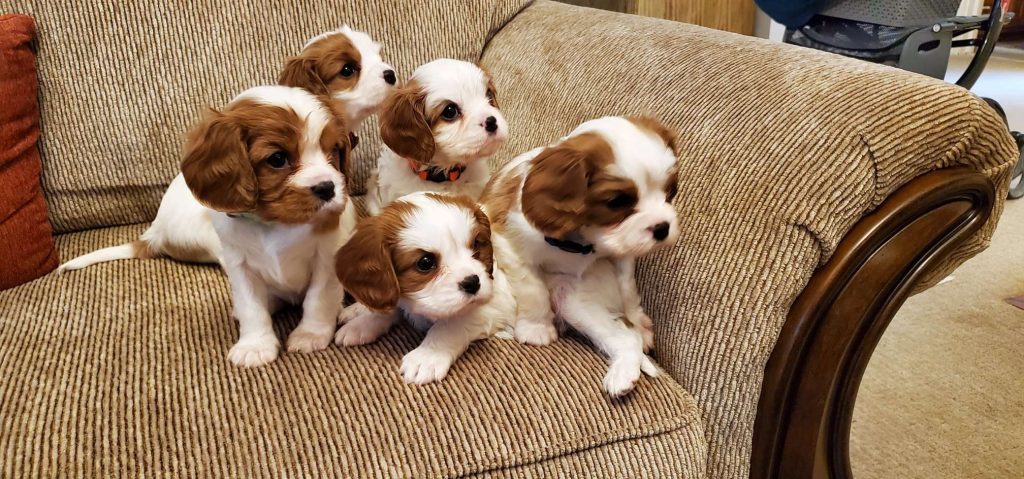 Meet the whole family, 4 males and 1 female.