Operating an Aquaponics System
by Colle and Phyllis Davis
READ THE ENTIRE AQUAPONICS COURSE OUTLINE: CLICK HERE.
The majority of daily tasks include planting, harvesting and feeding the fish. Repeat the next day.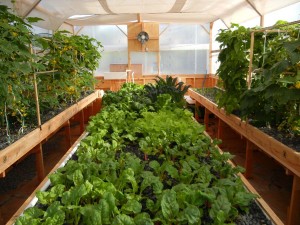 There are two assumptions that will be made here regarding the operations for a backyard aquaponics system:
1) your installation is, or is similar to, a Portable Farms® Aquaponics System.
2) You have built a medium/media based (not a raft based) aquaponics system. Operations include the steps that are necessary for you to keep the fish and plants alive and healthy.
A backyard farm that feeds 8 people generally takes about ten to fifteen minutes per day to maintain. This includes feeding the fish, planting seedlings and harvesting. Operations are NOT time consuming but they are DAILY operations that cannot and should NOT be skipped.
When you're dealing with living aquatic animals, they require daily care, attention and yes, even affection to remain healthy and grow to their full size. If your fish are 'stressed' for any reason, they won't eat – – – – and if they don't eat – – – – they don't poop – – – – and if they don't poop, your plants will not be healthy.  So, if you're going to be gone for longer than a day or so, ask a friend or neighbor (that you trust) that will take care of your aquaponics system.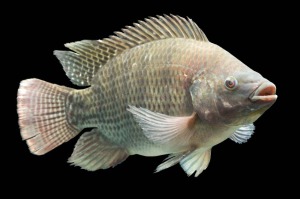 Operational tasks include:
1. Maintaining adequate levels of water in the fish tank at all times
2. Feeding your fish a high protein fish feed each day (singing to your fish is optional but they do enjoy human contact and they do enjoy the sound of talking and singing)
3. Always wear disposable gloves when preforming tasks in the building
4. Keeping the pH balanced in the fish tank
5. Stocking the appropriate number of fish in the fish tank that is in balance with the area of the grow tray
6. 24/7 aeration provided for the fish at all times (bubbles).
---