Commercial Aquaponics Systems
CREATE FOOD SAFETY FOR YOUR FAMILY, YOUR COMMUNITY, YOUR COUNTRY.
Grow food year round in any climate.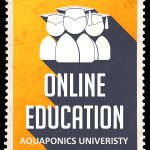 CLICK HERE

to enroll in the Aquaponics Course. 
---
One Portable Farms® Kit provides you with the technology to build one Portable Farms® Aquaponics System Module which feeds 8 people FOREVER. One Portable Farms® Module requires less than 10 minutes of care per day to plant, harvest and feed the fish.
Aquaponics is easier and more productive than organic gardening or traditional agriculture and uses 95% less water. Portable Farms® Aquaponics Systems also use less electricity and less labor than any other aquaponics system in the world.

Please read an endorsement from a Commercial Aquaponics Farmer and License Holder for Portable Farms® in Botswana, Africa, that we received: CLICK HERE. 

PFAS LLC offers a self-paced online course that teaches users how to assemble and operate a Portable Farms® Aquaponics System.  Most students dedicate an hour per day for a week or ten days to complete the course. Upon satisfactory completion of the course, graduates receive a Portable Farms® Kit used in the assembly of the aquaponics module that is capable of feeding eight people table vegetables and fish . . . forever.  For more information and to order: CLICK HERE.
---
For our price list: Provide your first name and email address in first box on the top right of this page entitled FREE EMAIL PRICE LIST to receive an INSTANTANEOUS PRICE LIST!

We are an aquaponics consulting firm and we have developed a system of growing organic vegetables and fish in a controlled-environment greenhouse that is adaptable to global locations. Our clients provide acclimatized greenhouses for their climate and location.

For more information about the professional services offered to our clients: CLICK HERE.

---

 

Read about the Yield and Return on Investment for planting, growing and selling zucchini.

Read about the Yield and Return on Investment for planting, growing and selling peppers.

Read about the Yield and Return on Investment for planting, growing and selling cucumbers.

The carbon footprint of each Commercial PFAS Installation can often be reduced to a negative value through the use of solar power or alternative power because the electrical requirements are lower than any other aquaponics technology currently available in the world today. The electrical needs are highest during the daylight hours and are minimal during the night.

This high intensity food production and distribution model plan has been carefully designed to work in the urban settings of both developed nations and developing nations, ensuring an excellent return for investors. The time to break-even on each unit depends upon the vegetables and fish produced, but it is anticipated that an average three to five year ROI is possible.

Due to the cookie-cutter, modular nature of the PFAS approach, the operations can be scaled up very quickly. The only real bottlenecks are the start-up financing for the initial construction costs, securing suitable land and the speed of training the new site managers.

If you are a sophisticated investor, represent an investment group, are a government agency empowered to create jobs, or you are a philanthropic individual or organization, please contact Portable Farms today for more specific information.