Commercial Aquaponics Systems
CREATE FOOD SAFETY FOR YOUR FAMILY, YOUR COMMUNITY, YOUR COUNTRY.
Grow food year round in any climate.
One Portable Farms® Kit provides you with the technology to build one Portable Farms® Aquaponics System Module which feeds 8 people FOREVER. One Portable Farms® Module requires less than 10 minutes of care per day to plant, harvest and feed the fish.
If you are an investor and you'd like to know more about becoming a distributor or dealer for Portable Farms® Aquaponics Systems, please read these two important articles: 1) Dealerships, 2) Distributorships for Portable Farms® Aquaponics Systems.
Aquaponics is easier and more productive than organic gardening or traditional agriculture and uses 95% less water. Portable Farms® Aquaponics Systems also use less electricity and less labor than any other aquaponics system in the world.
Please read an endorsement from a Commercial Aquaponics Farmer and License Holder for Portable Farms® in Botswana, Africa, that we received: CLICK HERE. 

Commercial Aquaponics Overview from PFAS LLC
Urban Growing with Commercial Aquaponics HOT in 2015! CLICK HERE.
Conceptional Research for Aquaponics: CLICK HERE.
Is Commercial Aquaponics for YOU?:  CLICK HERE.
Basics for Commercial Aquaponics: CLICK HERE. 
A List of Aquaponics Components for Commercial Growing:  CLICK HERE.  
Building a Commercial Aquaponics Installation: CLICK HERE.
Overseeing Your Commercial Aquaponics Operation:  CLICK HERE.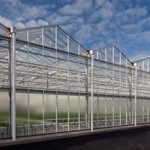 For our price list: Provide your first name and email address in first box on the top right of this page entitled FREE EMAIL PRICE LIST to receive an INSTANTANEOUS PRICE LIST!
We are an aquaponics consulting firm and we have developed a system of growing organic vegetables and fish in a controlled-environment greenhouse that is adaptable to global locations. Our clients provide acclimatized greenhouses for their climate and location.
For more information about the professional services offered to our clients: CLICK HERE.

If you are interested in building your own backyard aquaponics system, we invite you to take our FAST, FUN AND EASY online course first! For more information: CLICK HERE. This course is available in the US and Canada and certain other countries.
Commercial Aquaponics, especially using the incredibly effective and efficient Portable Farms Aquaponics Systems, provides an excellent ROI and cash flow. With well developed markets it can be a boon to any investor, community, city or company willing to make the investment in time and money.
In addition to growing high quality, organic, locally grown food, this program is specifically designed to create jobs in each farm location. After the initial installation, each 10,000 sq ft installation creates one and a half permanent full-time jobs and leads to the creation of additional indirect jobs within the community for support services, supplies and ancillary work.
The food is locally grown and doesn't require being transported long distances, requires very little land, without fertilizer or pesticides, the cost of production is much lower than conventional farming, and even traditional organic farming methods.

This lower cost basis combined with increase in year-round production are the keys for maximizing profitability.

In addition, because of the low maintenance and labor costs involved and non-reliance on petroleum-based products, Portable Farms Aquaponics Systems are unaffected by inflationary pressures, should high inflation became rampant.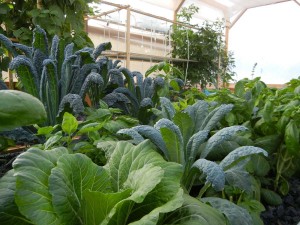 Read about the Yield and Return on Investment for planting, growing and selling zucchini.
Read about the Yield and Return on Investment for planting, growing and selling peppers.
Read about the Yield and Return on Investment for planting, growing and selling cucumbers.

Becoming the owner of a Commercial Aquaponics System is both an excellent investment opportunity and a very effective mechanism for creating jobs for semi-skilled labor in each location. Portable Farms has received an increasing number of requests from wealthy individuals, investment companies and philanthropic organizations in 2012 who have come to realize this very complete package is an excellent vehicle to fulfill their investment and/or philanthropic objectives.
The carbon footprint of each Commercial PFAS Installation can often be reduced to a negative value through the use of solar power or alternative power because the electrical requirements are lower than any other aquaponics technology currently available in the world today. The electrical needs are highest during the daylight hours and are minimal during the night.
The PFAS Technology Package comes with a large number of benefits including the on-site and online training for the operators, updated technology developments as they become available, the ability to build installations for other investors or buyers within a designated territory (if the investor holds the Territorial License) as a major source of revenue, the sale of new installations often includes a service and operations contract which adds to the income stream and creates additional jobs. These additional revenues add to the profits and can be used to fund further expansion.
This high intensity food production and distribution model plan has been carefully designed to work in the urban settings of both developed nations and developing nations, ensuring an excellent return for investors. The time to break-even on each unit depends upon the vegetables and fish produced, but it is anticipated that an average three to five year ROI is possible.
Due to the cookie-cutter, modular nature of the PFAS approach, the operations can be scaled up very quickly. The only real bottlenecks are the start-up financing for the initial construction costs, securing suitable land and the speed of training the new site managers.
If you are a sophisticated investor, represent an investment group, are a government agency empowered to create jobs, or you are a philanthropic individual or organization, please contact Portable Farms today for more specific information and to receive an Executive Summary of our program and services.