The Cost to Build a Backyard 'Home' Aquaponics System
– by Colle and Phyllis Davis
READ OUR NEW BOOK: GREENHOUSE & WAREHOUSE AQUAPONICS GOLD.
'What will my installation cost me?"
The larger the aquaponics system you build, the better the investment it is because you're growing more food and saving on food costs at your local market. It's a true but sad fact that a very small backyard aquaponics system is not the best 'financial investment,' but you WILL have a year round supply of the freshest, best tasting and most nutritious food you can buy.
Please note: IT'S THE GREENHOUSE THAT IS EXPENSIVE and NOT the aquaponics technology or building materials. 
According to the Craftsman National Building Cost Estimator program, the pricing on a greenhouse measuring 12′ x 12′ would be around $3587, or $25 per square foot. If you want to find someone to give you a quote in your area in the US: CLICK HERE. By adding in all the other components for building a Portable Farms Aquaponics System (training – with includes your Portable Farms Kit and other materials) the cost is about $35 per square foot.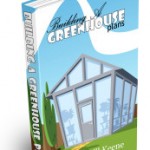 #1 Bestseller – Do-It-Yourself greenhouse plans for your Portable Farms® Aquaponics Systems or any other project you have. There is a 60-day money-back guarantee on the greenhouse plans.    Click Here!
---
Read Five New Ebooks About Aquaponics-Related Topics
Written by Colle and Phyllis Davis, Inventors, Portable Farms® Aquaponics Systems and Published in 2015
For more detailed information about these books: CLICK HERE.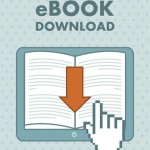 Listen to an important message from Colle Davis, Lead Inventor, Portable Farms® Aquaponics Systems

 Listen to Phyllis Davis tell you about AQUAPONICS GOLD.

An overview for those considering the option of installing an aquaponics system near their home.

This ebook discloses the facts, figures and formulas necessary for successful greenhouse and warehouse aquaponics growing. 

Let us show you HOW, WHY, WHAT, WHERE and HOW MUCH it costs to install your own solar powered system for YOUR aquaponics system.