Who DOESN'T Love a Fresh Tomato?
-by Colle and Phyllis Davis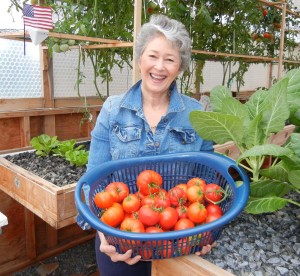 Phyllis Davis harvesting vine-fresh tomatoes harvested from Portable Farms® Aquaponics Systems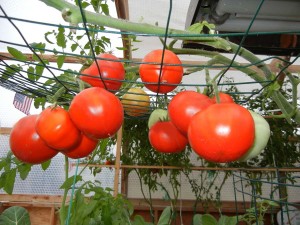 (Photo above) Each of these tomatoes weighs approximately 1/2 pound. We harvested them yesterday from a Farms® Aquaponics System. THEY ARE DELICIOUS.
Tomatoes are the single most requested crop to grow in the Portable Farms® Aquaponics Systems. The expected yields in this article are based on growth from a single Grow Tray (shown below) and are very conservative. They are based on the lowest yield per plant, the shortest harvest cycle and the longest time a plant will remain in the Grow Table of the system. The actual production and yield is often two to four times the stated amounts in most cases especially after the operator becomes more skilled.
Colle Davis harvesting tomatoes
Tomatoes that have been planted and raised from a Portable Farms® Aquaponics Systems can be sold as locally-grown and pesticide free and after certification can also be called 'organic' meaning the grower can receive higher prices based on their growing methods and further reducing the ROI than stated in this article.
 Tomatoes from a single full size 5′ x 40′ (200 sq ft) or 6' x 32' [1.5m x 12m (18m2)] Grow Table:
Each Grow Table can hold 200 plants (1ft or 30cm centers) and be planted twice per year
Production (harvest time) is normally over a 60 to 85 day period
The plants require a three month growing period before harvest begins
Year round growing is accomplished with the use of grow lights above the Grow Tables and a carefully acclimatized greenhouse or warehouse structure
Tomato plants bloom to fruit ratio is increased greatly with the addition of FF Mineral Rock Dust. FF Mineral Rock Dust provides aquaponics growers the perfect balance of many trace elements not consistently available from just plain ordinary fish poop. Now you can grow consistently blooming plants with the addition of FF Mineral Rock Dust, as your plants and your fish poop will now contain adequate levels of calcium, iron, magnesium and potassium, just to mention four of the vital elements for successful growing in aquaponics.
Staking or trellising is required and can be installed permanently
No pesticides, fungicides or artificial fertilizers are ever used
Tomatoes yield is between 5 and 9 lbs. [2 and 4k] per plant depending on variety
Yield per plant is 25 to 35 tomatoes per plant, depending on variety
Yield 55lbs [25k] per week
This level of yield give one 880 lbs. to 1,760lbs [400 to 800k] every six months
Or in one year 1,760 to 3,500lbs [800 to 1600k]
PLUS 330lbs [150k] of Tilapia per year from the Fish Tank below the Grow Table
Each Module contains one Grow Table, one Fish Tank and one Clarifier. The components to make the Module functional include the Portable Farms® Kit with the special pump and valve system, a control panel, air pumps and related hardware and wiring.
Each Module cost approximately US$3,300 completely installed. This does include the growing medium (gravel), but not the seeds or fish because the owner will be in charge of the seed variety and the fish will be procured locally at best prices.  The Modules require being housed in a climatically adapted greenhouse with one or more thermostatically controlled exhaust fans. In cold climates, more insulation is needed and in the tropics, the sides can be screen or netting.
By using the lowest yield with the shortest harvest season and two crops per space per year the Return On Investment will be approximately 55lbs per week at US$1.00 (very low price) or US$55.00 per week x 52 weeks = US$2,860 or a 1.4 year pay back. This does not include the greenhouse. In most cases this number will be much higher and will continue to rise as the operators become more skilled.
Please note: The above numbers are based on the lowest expected yields from field grown crops, using the shortest possible harvest time, plus the longest time from transplant to finish harvest. In other words, the lowest possible output from the Module for this crop is shown. The actual output from each Module can, and probably will be, from two to four times as high resulting in a much shorter ROI.
---
Read Five New Ebooks About Aquaponics-Related Topics
Written by Colle and Phyllis Davis, Inventors, Portable Farms® Aquaponics Systems and Published in 2015
For more detailed information about these books: CLICK HERE.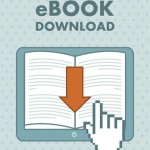 Listen to an important message from Colle Davis, Lead Inventor, Portable Farms® Aquaponics Systems

 Listen to Phyllis Davis tell you about AQUAPONICS GOLD.

An overview for those considering the option of installing an aquaponics system near their home.

This ebook discloses the facts, figures and formulas necessary for successful greenhouse and warehouse aquaponics growing. 

Let us show you HOW, WHY, WHAT, WHERE and HOW MUCH it costs to install your own solar powered system for YOUR aquaponics system.