Aquaponics is the Best Business Opportunity of the 21st Century 
– by Colle and Phyllis Davis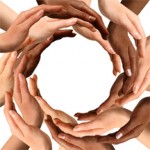 As the demand for protein and crop production increases over the next four decades because of growing urban populations, commercial aquaponics is a business opportunity that provides an easy, urban-access source for healthy food that requires 90 to 95% less water than in-ground agriculture, no soil or fertilizers, and minimal land requirements. Portable Farms® Aquaponics Systems offers investors a feasible and realistic ROI for a reasonable initial investment. There is a growing request for Kilometer/Mile-Zero Food that is locally grown and nutritious to feed the growing urban middle class in urban settings. With the disruption in transportation and increased costs associated with transportation, urban centers are becoming increasingly vulnerable to food shortages as the Century progresses.
Portable Farms®  Aquaponics Systems installed with a 20′ x 50′ acclimatized greenhouse (1,000 square feet) will grow:
6,000 vegetables and 2,300 pounds of fish per year.
25 square feet of grow space will feed one adult, year round.
1,000 square feet will feed 24 people, year round.
LEARN MORE:  

CLICK HERE.
According to sources reporting for Bloomberg News.* "Global agriculture production needs to increase 70 percent to meet food demand by the middle of the century as more people move to cities," the United Nations said.

"Growers will have to increase yields on existing farms as the amount of land available for agriculture is shrinking, the UN's Food and Agriculture Organization said in a book on farming, 'Save and Farm' About 70 percent of people will live in urban areas by 2050, up from 50 percent today, the FAO said.

'We have no option but to further intensify crop production,' the FAO said. Demand for food such as wheat and rice will rise along with the global population, which is expected to jump 33 percent to 9.2 billion by 2050, according to the FAO. Between 2015 and 2030, 'an estimated 80 percent of the required food production increases will have to come from intensification in the form of yield increases and higher cropping intensities.'
---
Backyard Aquaponics GOLD, Aquaponics GOLD and Commercial Aquaponics GOLD
are published by Concept to Licensing LLC. 

Commercial Aquaponics GOLD – eBook – $69.95
Published March 2015

Buy Commercial Aquaponics GOLD  – CLICK HERE.
Commercial Aquaponics GOLD is the information you will need to make an informed business decision about commercial aquaponics growing in controlled environment agricultural (CEA).
We're also offering TWO BONUSES: 1) A business plan template  designed specifically for aquaponics to present to funders and 2) PFAS LLC's Executive Summary showing production and operating costs, profits and best-produce choices to achieve the shortest Return on Investment.
TO READ MORE ABOUT THE NEW EBOOK: CLICK HERE.
Listen to an important message from Colle Davis, Lead Inventor, Portable Farms® Aquaponics Systems
---

Backyard Aquaponics GOLD  – eBook –  $9.95
– by Colle and Phyllis Davis
Published March 2015
Backyard Aquaponics GOLD by Colle and Phyllis Davis is presented as an overview for those considering the option of installing an aquaponics system near their home for a greater degree of sustainability and food safety for themselves and their family. The suggestions provided in this ebook cover the topic of year-round growing with aquaponics prior to studying other topics regarding raising healthy fish and vegetables. 
After reading this 45 page ebook (over 10,500 words with dozens of images), you'll be able to make the decision about whether aquaponics IS FOR YOU. 
---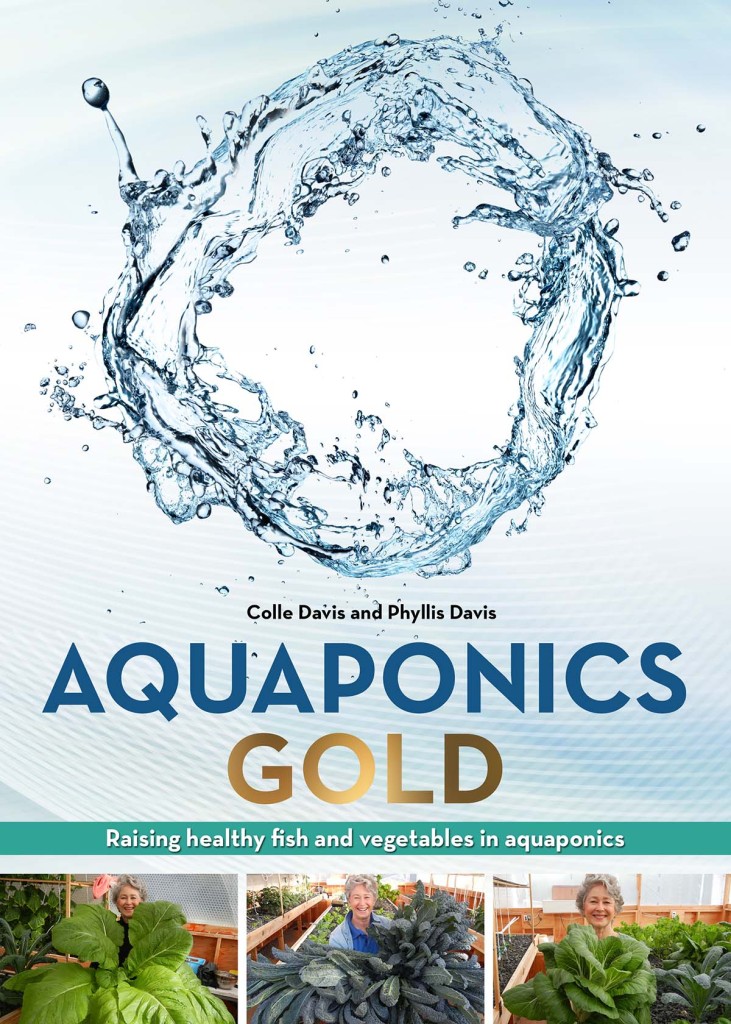 AQUAPONICS GOLD©  – eBook  – $39.95
– by Colle and Phyllis Davis
Published February 2015
Buy Aquaponics Gold: CLICK HERE
Raising Healthy Fish and Vegetables in Aquaponics
Revealing 17 Trade Secrets and 100 PAGES OF GREAT information!
Learn Tips and Trick from Portable Farms® Aquaponics Systems.
 LISTEN TO PHYLLIS DAVIS TELL YOU ABOUT AQUAPONICS GOLD.
The purpose of this book is to fill in the gap between the burgeoning varieties of technology available today for aquaponics and all the various growing techniques. It is our pleasure to offer many of our own time-tested and effective techniques for raising healthy fish and plants in aquaponics.
TO READ MORE ABOUT THE NEW EBOOK: CLICK HERE.
---
Environmentally Friendly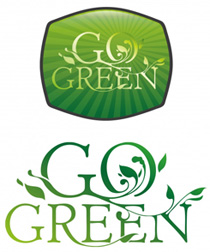 'More environmentally friendly agriculture will help to reduce crops water needs by 30 percent and the energy costs of production by up to 60 percent,' according to the FAO. Little spare land is available in South Asia and the Near East and north Africa and about 70 percent of the area that is available, mostly in sub-Saharan Africa and Latin America, suffers from soil and terrain constraints, according to the FAO. The use of agricultural commodities in the production of biofuels including ethanol and biodiesel will grow, the UN said. Food costs rose to a record in February this year, UN data show. Corn has more than doubled in the past year, wheat is up 75 percent and rice has gained 37 percent. Changes in demand will drive the need for significant increases in production of all major food and feed crops,' according to the book. 'The food price spike of 2008 and the surge in food prices to record levels early in 2011 portend rising and more frequent threats to world food security.'
*– Regarding 'inset article' by Bloomberg that is quoted: Editor: Sharon Lindores. To contact the reporter on this story: Tony C. Dreibus in London at tdreibus@bloomberg.net To contact the editor responsible for this story: Claudia Carpenter at ccarpenter2@bloomberg.net
VISIT AQUAPONICS UNIVERSITY AND LEARN ABOUT AQUAPONICS!