Feed your Family with a Portable Farms® Aquaponics System 
– by Colle and Phyllis Davis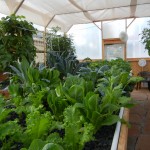 How many people do you want to feed? Let's start with that  . . . 
In a highly effective system with gravel as the medium base, a grow tray space of 25 to 30 sq. ft. will feed one adult their table vegetables year round – FOREVER.
Use the number of people you want to feed times (x) the 25 sq. ft. required for each person and the resulting figure will be the size of grow tray space you will need. That's easy.
The formula for number of people times the 25 sq. ft. required to feed them can be applied no matter what the number of people you want to feed. A commercial installation with 10,000 sq. feet of enclosed space provides 6,000 sq. ft. of grow space and will feed 240 people.
WHERE will you install your aquaponics system?
We recommend a location with six hours of direct sunlight available. Or, you can install a small aquaponics system in a garage, basement or spare room but you must use grow lights to grow the food. Sunlight is preferable if possible because it's free and grow lights require electrical power. However, if you install your aquaponics system to receive sunlight, you must enclose it in a greenhouse to protect it from weather, insects, etc.
What type of building would you like to select to surround your aquaponics system?
You can build your own greenhouse for about $25 per sq ft or you can buy a fully made greenhouse for slightly more than that.
What kind of fish will you use in your aquaponics system?
Check with your State Authorities with the Fish and Wildlife Department and find out if tilapia are legal in your state. Tilapia are the fish of preference in ALL aquaponics systems in the Northern Hemisphere. They are a fresh water/warm water fish and very healthy.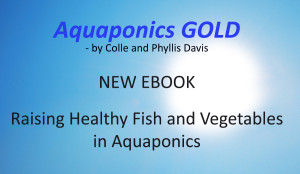 AQUAPONICS GOLD©  (New Ebook)
-by Colle and Phyllis Davis
Buy Aquaponics Gold Here - Launch Date, February 2015
Raising Healthy Fish and Vegetables in Aquaponics
Revealing 17 Trade Secrets and 100 PAGES OF GREAT information!
Learn Tips and Trick from Portable Farms® Aquaponics Systems.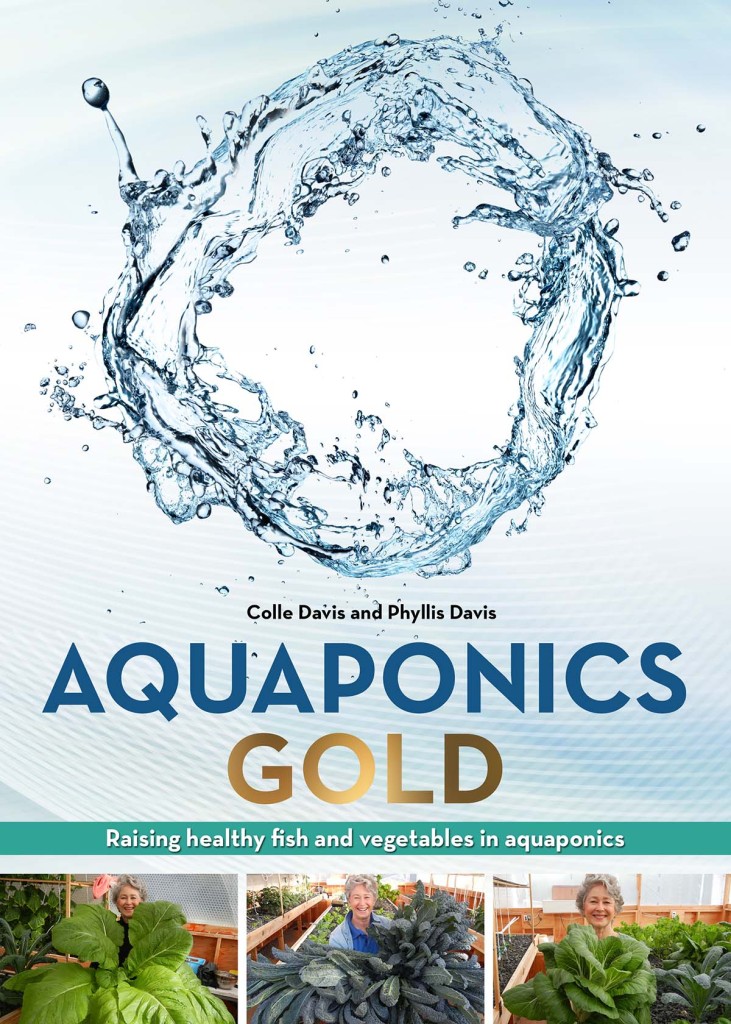 Aquaponics Gold – $39.95 – Launch Date, February 4, 2015
LISTEN TO PHYLLIS DAVIS TELL YOU ABOUT AQUAPONICS GOLD.
What is the total cost for my backyard aquaponics system?

A generous number we recommend is $35 per sq ft. which includes the cost of the greenhouse, the training from Aquaponics University that teaches you to build and operate an aquaponics system, the Portable Farms® Kit and the additional materials to build your system (excluding grow lights).