Portable Farms® Modular Aquaponics Systems (Patent Pending) 
Aquaponics is easier and more productive than organic gardening or traditional agriculture and uses 95% less water. Portable Farms® Aquaponics Systems also use less electricity and less labor than any other aquaponics system in the world.
Launching Your Own Aquaponics Business – Start Small and Grow Large – Article One© 
-by Colle Davis, Phil Estes and Phyllis Davis
Article 1: Launching Your Own Aquaponics Business – Start Small and Grow Large©
Article 2: Launching Your Own Aquaponics Business – Growing as You Grow©
Article 3: Launching Your Own Aquaponics Business – Growing the Business©
The information provided in the article series entitled Launching Your Own Aquaponics Business© presents an ideal business opportunity for young adults, men, women, those currently employed full time or part time, older adults, retired people, and those with disabilities. This is NOT a get-rich-scheme; it  requires dedication, start-up capital and a sense of humor to grow any entrepreneurial venture to success. 
Portable Farms® customers say to us almost every day, "I want to start small with a backyard farm and then grow into a larger system, maybe even to a larger size commercial aquaponics operation fairly quickly. Can I do this using your system?"
This question often comes from people who have recently read the series on Backyard Aquaponics. The new series, 5 Phases of Commercial Aquaponics has also moved people to consider the prospect of upgrading their initial expectations from growing small amounts of food for their family to growing large amounts of food to sell locally.
 QUESTION: Can a person or family or small group start really small (for example, one single Portable Farms Module in a greenhouse) and then grow into a commercial success in a reasonable amount of time?

ANSWER: ABSOLUTELY, YES!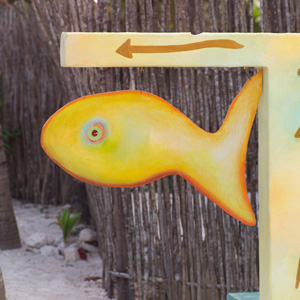 This new series, Launching Your Own Aquaponics Business©, has been written for those who are interested in growing their own aquaponics business into a major component for being self-sufficient by riding the hot-new-trend for locally grown food and becoming comfortably wealthy in the process.
Please, be aware this project does require some initial capital, hard work in the beginning, dedication, some luck and the willingness to do whatever it takes to succeed. This is NOT a get rich quick scheme or a plot to hook your friends and neighbors into buying what you're selling. (In fact, you may have problems keeping your friends away from your fresh healthy locally grown food.)  Launching Your Own Aquaponics Business© involves is leveraging the most efficient aquaponics system in the world into a money-making  business plan for personal wealth and security.
Growing any business (even an aquaponics business) is NOT easy nor fast, but it works exactly as laid out below.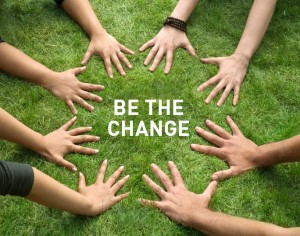 There are several distinct steps for making a nice living with aquaponics and maybe even becoming wealthy after a few years of focus and hard work. The best part is that the Portable Farms® Aquaponics Systems (patent pending) installations are doing most of the work with the owner planting, harvesting and selling their healthy food to eager markets.
Here are the steps that have to be taken no matter what size installation is initially built to begin the money making project.
Refer to the series on Backyard Aquaponics so you have an informed opinion about the capabilities and basics of aquaponics.
Learn how to build and operate an aquaponics system and grow healthy fish and plants by taking the Aquaponics University Portable Farms® Aquaponics Systems Course©.
Become familiar with the Five Phases that are the basics for commercial aquaponics in the 5 Phases of Commercial Aquaponics ©. You will find a wealth of good information in this series of articles.
Build the largest greenhouse you can afford. Or better yet, rent a vacant greenhouse or request the free use of a vacant greenhouse (if you know the owner) that's not being used. The Aquaponics University Course provides the cost of materials for the Portable Farms® Modules. It may take a while to fill up a larger greenhouse with several modules.
Using the Portable Farms® Kit received from the Aquaponics University Course, build the first Portable Farms® Aquaponics Systems' Module and learn how to operate the system, care for the fish and grow the food. We call this "getting your hands wet."
As the fresh and delicious produce is sold to your expanding markets, the profits can be invested in installing more Modules within your greenhouse structure.
Each newly installed Module increases the income and can quickly support one person, then two, then a family, then it begins creating wealth.
The road to wealth is in the 3 to 6 years it takes to become a well known and respected commercial aquaponics grower in your area.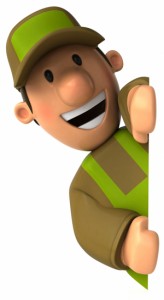 Here's the GOOD STUFF:
After the initial installation is completed with one, two or three modules, there are very few farm chores required each day which means that you don't have to 'quit your day job' and can tend to the farm in as little as 10 to 20 minutes per day to feed the fish, plant and harvest.

When you reach 10 Modules you will begin to need some help this usually means a family member, friend or a part-time employee to help with the farm chores by planting and harvesting, washing and delivering your produce to local markets. Two people can comfortably operate up to 32 modules working a 40 hour week. 32 modules is a real commercial installation covering nearly 10,000 sq ft (1/4 acre). An installation of that size will generate a net-net profit of US$100,000 per year and more if

you

are providing the labor and not taking it out of your profits.

This general overview for planning and building the first aquaponics installations can be seen as the start of a future with security and even wealth. Again, this project takes more energy, time and money than most people are willing to commit to their future and this plan is not for everyone, only those who are actually willing to do the work it takes to get rich.

After the first Module is producing food (a minimum of 28 days after it's installed), you can begin to sell the greens in the local markets. One Portable Farms® grow tray (5' x 40' or 6' x 32') grows enough food to feed 8 adults health food year round.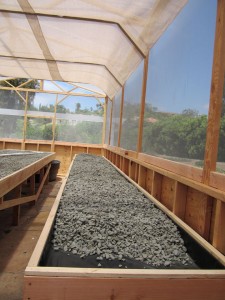 A single Module measuring 6' x 32' will fit nicely into a climatically adapted structure that is 12 x 36'. To start with, this size gives a three person family the surplus equivalent to what 5 people would eat on an ongoing basis. Each 25 sq ft of Grow Tray space is enough to feed an adult their surface vegetables year round forever. So the 192 sq ft Grow Tray divided by 25 = almost 8 people. This tiny beginning will produce an income, not much, but enough to get the excitement moving.
The initial Module will nearly always be a 'mixed tray,' meaning there will be greens and some blooming plants such as tomatoes, peppers,  or cucumbers in the same tray with greens (lettuce, basil, Swiss chard, kale, etc.). When the second Module is operational, the shift will be to planting the individual trays with specific types of vegetables your customers will buy, this may be all lettuce (always a popular request from consumers), or other specialty requests. This makes the operations much easier. The faster you can grow a crop, the more money you will make. Greens: 28 to 40 days to harvest. Blooming plants: 60 to 100 days to harvest. It's up to the farm owner to decide their crops based on the customer's requirements, but for beginning aquaponics farmers, we always suggest they GROW GREENS FIRST and prove to their new customers they can grow delicious greens and deliver them on time. Trust is important when you're developing relationships for food delivery and food quality. Over time, you can expand your crop varieties.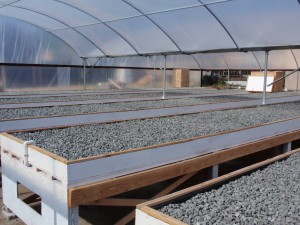 Here are some numbers and formulas to use in growing from a single module for getting your hands wet to making $35,000 to $40,000 per year net-net income from five or so Modules.
With one full size Module the payback time is 7 to 9 years because you are eating some of the food being produced instead of selling all of it. However, you are saving on your grocery bills.

With two Modules the payback time is closer to 3 to 5 years BECAUSE THE LABOR COST ARE NOT INCLUDED and all of the profits go to the owner.
In the next installment of Launching Your Own Aquaponics Business demonstrates how growing from 2 to 20 modules is done. Please remember that it is your labor (sweat equity) that makes this system profitable and money is your payback and reward for the time, energy and capital investment you put into your installation.