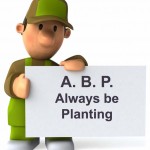 $50,000 a Year Income with a Portable Farms® Aquaponics System (utility patent application filed December 23, 2013
- by Colle and Phyllis Davis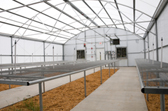 The main cost factor difference between a backyard Portable Farms® Aquaponics System and commercial Portable Farms® Aquaponics Systems is labor. This single factor means a family can actually make a very nice living from their large backyard Portable Farms® installation. It is the labor that is the deciding factor. If the labor costs are taken out of the commercial installation operating expenses, the ROI (Return on Investment) or payback time is cut IN HALF.
That means that a large 'backyard' installation with only 2,000 sq ft (200m2) of grow space can produce an income close to $50,000/year in net income by selling the food grown in the farm. That is a VERY lucrative business investment and a fantastic way to grow a home-based business.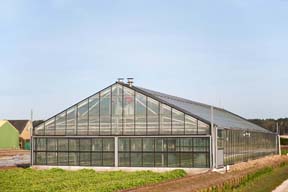 The labor is NOT FREE. It is provided by the family who are doing the work and reaping the benefits which include a very substantial income from the produce coming out of their Portable Farms® Aquaponics System. Plus, the entire family is enjoying the best food on the planet and enhancing their health as they work; please note, caring for a Portable Farms Aquaponics System is NOT HARD WORK, it's simply daily chores that include planting and harvesting and feeding the fish. \
Everyone in the family is part of the business and because they are engaged in raising food they are much better off than anyone else around them in case anything happens to the economy. Freshly grown food that locally available will always be in demand regardless of economic tides.
Now the specifics:   READ ON . . .
There is a lot more to this subject, and we want to tell you

more

about how to Portable Farms® Aquaponics SystemS and we can teach you about this topic and what you want to know about owning and operating your own successful aquaponics system so you can become more self-sustaining:  

CLICK HERE.
If you're interested in a backyard or a commercial aquaponics system, you'll need to take our Portable Farms® Aquaponics System Course© FIRST, and upon satisfactory completion of the course, you'll receive one Portable Farms Kit as part of the Portable Farms® Aquaponics System Course©, so you can build your own Portable Farms™ Aquaponics System. This price for thePortable Farms® Aquaponics System Course©includes the entire assembly, operations and maintenance course, PLUS, it INCLUDES one Portable Farms® technology kit that can feed 8 people – all for the price of $2,500. Offer good only in the US and certain other countries.