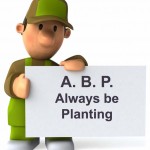 $50,000 a Year Income with a Portable Farms® Aquaponics System (patent pending)
- by Colle and Phyllis Davis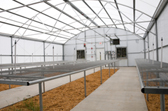 The main cost factor difference between a backyard Portable Farms® Aquaponics System and commercial Portable Farms® Aquaponics Systems is labor. This single factor means a family can actually make a very nice living from their large backyard Portable Farms® installation. It is the labor that is the deciding factor. If the labor costs are taken out of the commercial installation operating expenses, the ROI (Return on Investment) or payback time is cut IN HALF.
That means that a large 'backyard' installation with only 2,000 sq ft (200m2) of grow space can produce an income close to $50,000/year in net income by selling the food grown in the farm. That is a VERY lucrative business investment and a fantastic way to grow a home-based business.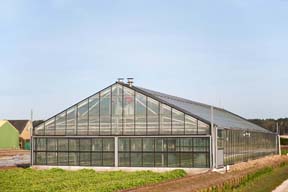 Now the specifics: A building of 4,000 sq ft can hold 10 to 12 Portable Farms® Aquaponics Systems Grow Trays for a total of 2,000 sq ft to 2,400 sq ft Grow Tray space. The total retail cost for a completely new installation, from the slab up and including the greenhouse, will be in the range of US$80,000 to US$95,000 to be fully operational and producing vegetables and fish. Because the family is the labor source, the ROI time is shorter than for any size commercial Portable Farms® system.
The labor is NOT FREE. It is provided by the family who are doing the work and reaping the benefits which include a very substantial income from the produce coming out of their Portable Farms® Aquaponics System. Plus, the entire family is enjoying the best food on the planet and enhancing their health as they work; please note, caring for a Portable Farms Aquaponics System is NOT HARD WORK, it's simply daily chores that include planting and harvesting and feeding the fish. Everyone in the family is part of the business and because they are engaged in raising food they are much better off than anyone else around them in case anything happens to the economy. Freshly grown food that locally available will always be in demand regardless of economic tides.
PFAS LLC recommends starting your business with a smaller installation, perhaps a 20 x 40' containing two commercial size (200 sq ft) Grow Trays. This size will feed 16 people their table vegetables year round forever OR provide local high-end restaurants and markets with high quality, high-value vegetables year round for which they will gladly pay top dollar to receive. Then, when your markets are screaming for more of the locally grown, pesticide free vegetables and pesticide free fish, you can build a larger building perhaps even one that can be expanded over time as your family becomes familiar with the ongoing operations and can handle a larger installation on a daily basis.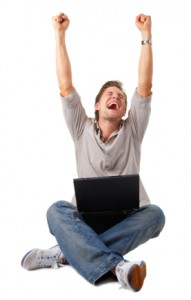 The first step is for your family to take the Aquaponics University Portable Farms Aquaponics Systems Course© so you have a deeper understanding of the technology itself. With the AU Course you receive your first PFAS Kit as part of the course (capable of feeding 8 people). The AU Course is an online correspondence course that is completed through email at your own pace.
As a graduate of Aquaponics University, you can purchase four (4) additional PFAS Kits at graduation or any time in the future. Taking the AU Course and building your own Portable Farms® Aquaponics System can very quickly put you on the road to financial security. Or, at least produce a very nice side income to enhance your lifestyle.
Start today by reading the Portable Farms and Aquaponics University websites very thoroughly, then take the AU Course, build a climatically adapted structure, or set up your basement for Grow Trays and Grow Lights and become an entrepreneur and successful business owner before the end of 2013.
The next step is up to you. Here is your opportunity to be financially independent within a reasonable time or even very quickly if you have the money to invest today. Think about what an extra US$4,000 a month would do for you and your family and join the Portable Farms® happy family of customers.